The 6 Best Holiday Gifts for Whiskey Lovers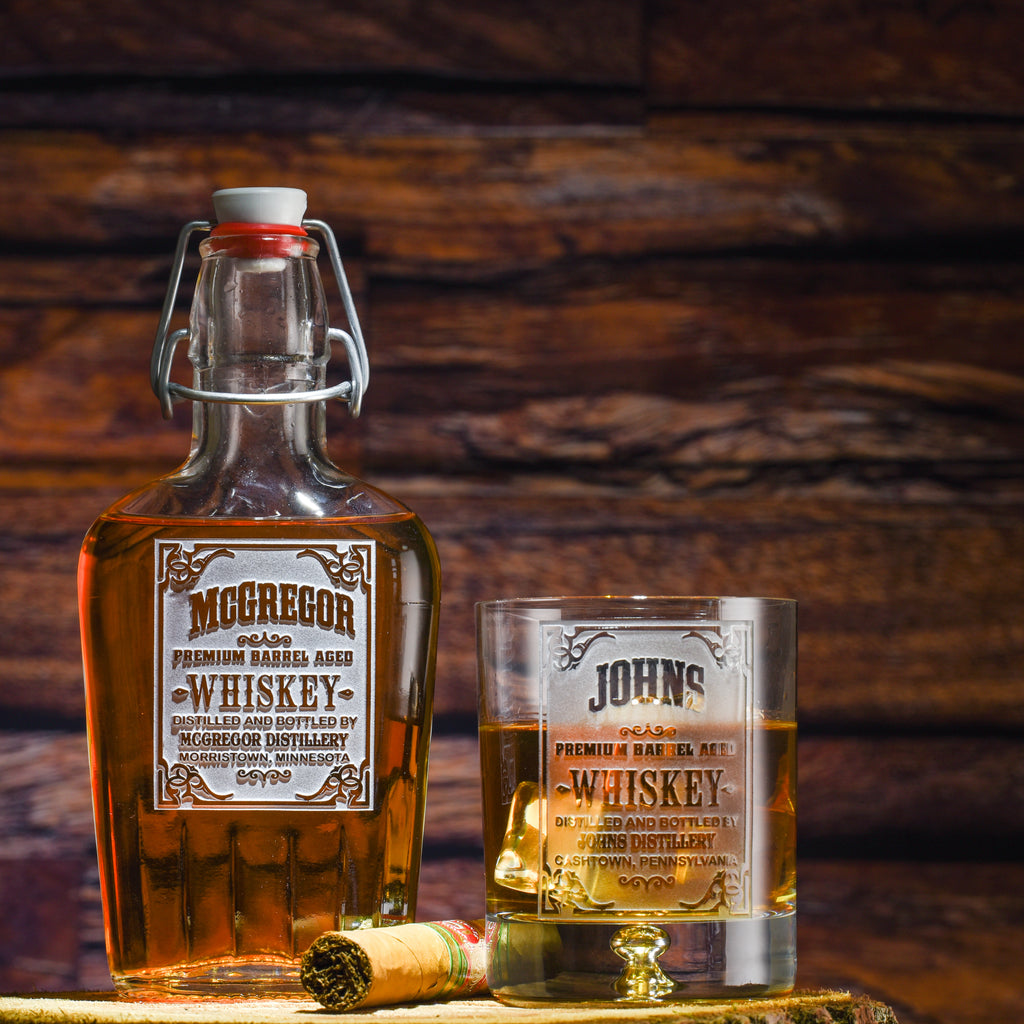 Need a Holiday Gift for a Whiskey Lover? Try These
The holidays are coming up, and it can be a challenge to get interesting gifts for the whiskey lover in your life. From glasses etched with their monogram to bitters and ice molds, here are some ideas for anyone who loves whiskey, bourbon, rye, or scotch.
Custom Glasses
Nothing makes a home bar feel more elegant than when your whiskey lover can pull out personalized whiskey glasses. Whether it's a monogram, a fictional distillery or reserve label, or their family crest, it's a unique gift they are sure to love. Be sure to find glasses that are deeply engraved, with a relief that creates shadow instead of just a surface etching.
Cocktail Books
While they may have some books on cocktails, there are plenty available they might not have. The Whisky Dictionary is highly informative about whiskey. Death & Co. offers high-end cocktails from the eponymous bar. Liquid Intelligence looks at the science behind cocktails. The Aviary Cocktail Book offers cocktails from the famous Alinea restaurant. The World Whiskey encyclopedia looks at hundreds of famous whiskies. There are plenty of options.
Bitters Collection
Some of the best whiskey cocktails use different bitters. While Angostura is the most famous, you can also find orange, cherry, chocolate, and other aromatic bitters. Let them try adding orange bitters to an old fashioned and see if they ever make one without the new bitters again.
Whiskey
Obviously, whiskey is a good idea, and they need something to fill their new engraved glasses. You might want to go with something a bit rare or exotic, such as Yamazaki 12. Japanese whisky has become rarer as the Japanese distilleries did not predict it would be popular, and thus did not age enough product to meet the current demand. Another good option is W.L. Weller 12-Year. While it is also becoming rarer and more expensive, it is not nearly as rare or costly as its famous cousin, Pappy Van Winkle. Made in the same distillery with the same mash but aged differently, W.L. Weller is likely the closest your whiskey lover will get to having the famous Pappy.
Ice Molds and Whiskey Stones
Whiskey on the rocks can quickly become too diluted if the right ice isn't used. For that, you need a mold that will give one solid chunk of ice, often either a sphere or cube. Alternatively, you can get whiskey stones, which will also chill whiskey but without any dilution.
Decanter
For the whiskey lover that wants to display their favorite whiskey, consider an elegant decanter for their counter or home bar. You can find deeply engraved decanters, as well, to match or complement the deeply engraved glasses.
About Crystal Imagery
Eric Schuchart started making custom engraved glasses in 2000 as a hobby. In the beginning, the hobby was simply making deeply engraved gifts for his friends and family. But his craft proved popular among the gift receivers, and in 2013 Crystal Imagery was incorporated. Co-founder and business partner Sherri Blum then joined. Thanks to the company's success, Crystal Imagery has grown by leaps and bounds. It has expanded from a modest garage to a full 10,000 square-foot facility in just three years. Crystal Imagery uses a special deep carving technique that creates a 3D relief in the glass. It is a vastly superior technique compared to laser or rotary etching. Instead of a simple surface etching, the method gives depth and shadow to glass products such as personalized whiskey glasses, shot glasses, flask, beer mugs, and more. Indulge yourself or give a one-of-a-kind personalized gift with Crystal Imagery.
Browse personalized whiskey glasses for the perfect holiday gift at crystalimagery.com