6 Customized Beer Glasses and Other Gifts for Beer Drinkers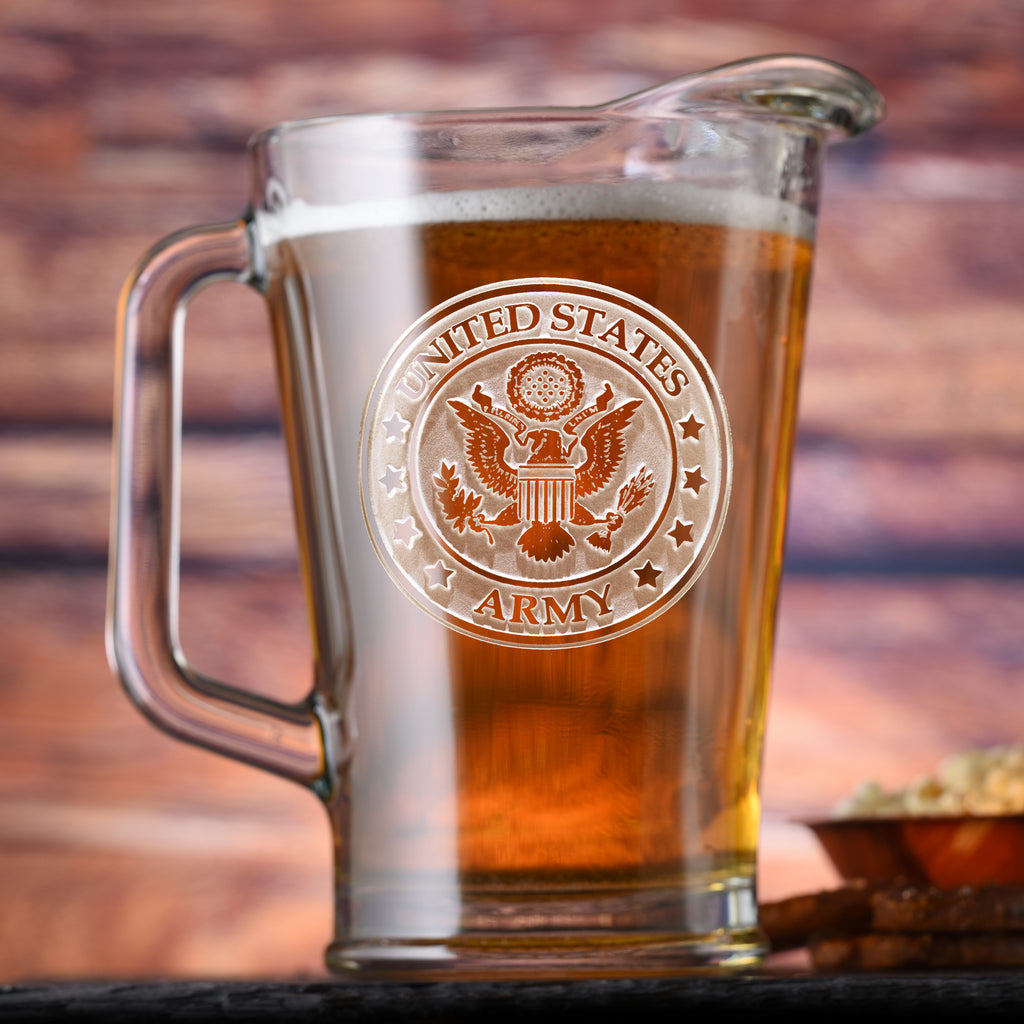 Are you looking for a gift for the beer drinker in your life? There are plenty of options, especially if you decide to personalize your gift. You could go with customized beer glasses, growlers, or even coasters. Here are some of the options you might consider gifting the beer connoisseur in your life.
A Personalized Beer Mug
Customized beer glasses are the first gift that will likely spring to mind. Every beer drinker needs something to drink from, after all. The classic beer mug might come in a variety of shapes and sizes and usually has a handle. This helps prevent the heat from your hand from transferring to the beer. A thick glass wall helps insulate the beer. This keeps it cold and gives the glass durability. It's a classic that is used with American, German, English, and Irish beers. If you are looking for a general beer glass gift, go with a beer mug.
Pub-Style Customized Beer Glasses
Another type of glass you might think of when looking for customized beer glasses is the pub-style pint glass. The American-style pub pint glass holds 16 ounces. It has a slightly wider mouth than its imperial pint counterpart. It's easy to clean and store, and it used to serve a wide range of beers. The imperial pint glass holds 20 punches and has a small lip at the mouth. It's often used for British ales and lagers or IPAs.
Pilsner Glasses with Personalization
The pilsner glass is slim, tall, and wider at the mouth than the base. As the name suggests, it's used for pilsners and other lighter beers. This helps show off the beer's clarity, sparkle, and bubbles. It also helps retain the beer's head, keeping the volatile aromatics under your nose. These are the customized beer glasses you want to give if they love light beers like pilsners, bocks, and blonde ales. Pilsner glasses usually hold about 12 or 14 ounces.
Customized Growlers
Whether it's a local grocery store or a specialty beer store, your beer drinker might bring home their brew in a growler. They likely have a collection of growlers from the store already. However, nothing is more elegant than putting their favorite local beer in a personalized growler. You can use their initials or a custom image, for example. Plus, if they want to brew their own beer, a growler is the perfect way to store their homebrew.
Coasters with a Custom Image
Eventually, your beer connoisseur will need to put their glass down. You can help protect their surfaces by gifting them coasters with a custom image. It could be something they love or even just a deeply etched image of their face. Either way, it'll prevent water rings on their home bar.
Personalized Beer Pitchers
You can help add a classy touch to your beer lover's home bar with a personalized beer pitcher. It's a great way for them to impress guests, especially if they have game day parties. Any beer will seem classier when poured from a pitcher with a custom logo or design. Monogrammed beer pitchers or an image with their name carved in it can help make pouring the beer even more dignified. Plus, it's a great conversation piece.
About Crystal Imagery
Crystal Imagery started as a hobby. Eric Schuchart wanted to start a fun side project in 2001. He started making custom engraved glasses for friends and family as gifts. They loved what he was producing, creating the seed of Crystal Imagery. The seed kept growing until 2013, when Sherri Blum, a noted interior designer to celebrities, joined him. Together, the two created Crystal Imagery. A deep carving technique is used for each unique engraving of Crystal Imagery glassware. This creates a depth to the glass you can feel while adding shadow. Laser and rotary surface etchings simply can't compare. Crystal Imagery offers customized whiskey glasses, a personalized whiskey decanter collection, Nick and Nora glasses, beer glasses, and more glassware. Add a touch of refined elegance to your home bar with deeply engraved personalized glassware from Crystal Imagery.
Find personalized glassware, including beer mugs and growlers, at crystalimagery.com