The Early Bird's Guide to a Stress-Free Holiday Season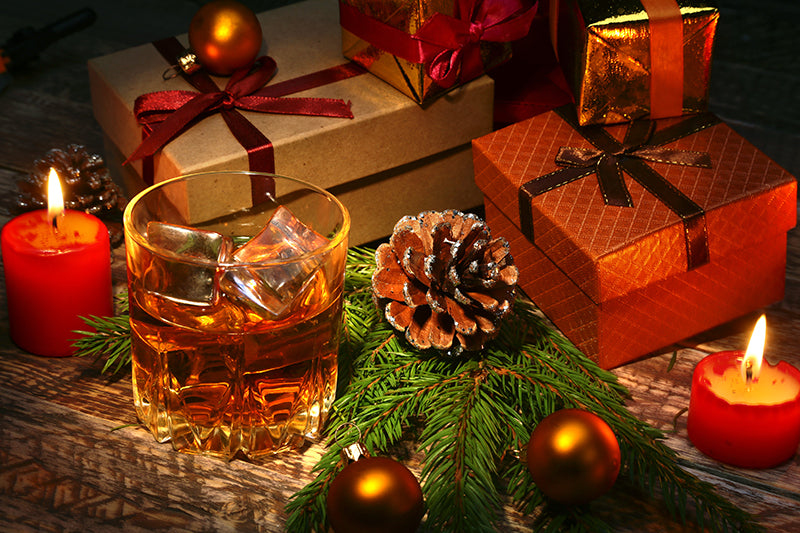 The holiday season is a magical time filled with joy, celebration, and togetherness. It's a season of warmth, love, and creating cherished memories with family and friends. However, it can also be a season of stress, chaos, and last-minute rushes. To ensure that your holiday season is more merry and less harried, it's crucial to set the stage for a stress-free experience. This guide is here to help you plan and prepare so you can enjoy the holidays to the fullest.
Creating a Holiday Planning Timeline
Think of a holiday planning timeline as your best friend during the busy season. It helps you stay organized, sets clear goals, and ensures that you're on track to meet those goals. The beauty of it? It takes the guesswork out of what needs to be done when.
Setting clear goals and deadlines will help you stay motivated and accountable. Knowing what you need to accomplish each month will make the entire holiday season feel less overwhelming. You'll thank yourself when December arrives, and you're not running around like a headless turkey.
Stress-Free Holiday Decorations
Before you embark on decking the halls, take some time to organize your holiday decorations. Investing in storage bins and labeling them will save you a ton of time when you're ready to decorate next year. Plus, it will prevent the heart-sinking moment of discovering a tangled mess of lights.
Getting crafty with holiday decorations can be not only budget-friendly but also incredibly rewarding. Create your own wreaths, ornaments, and garlands. It's a great way to involve the family in a fun and creative activity.
When it comes to decorating, the key is simplicity. Avoid overloading your space with too many decorations. A few well-placed items can create a warm and festive atmosphere without turning your home into a winter wonderland. And remember, it's not about having the most extravagant decorations; it's about creating a cozy, joyful atmosphere.
The Art of Holiday Meal Planning
One of the most important elements of a stress-free holiday season is a well-thought-out menu. Create your menu in advance, considering dietary preferences and restrictions. This will allow you to shop and cook efficiently, making the big day less daunting.
Cooking can be a source of both pleasure and stress during the holidays. Save yourself the hassle by choosing recipes that can be prepared in advance and frozen. You can also delegate dishes to guests, turning the meal into a collaborative effort.
With dietary preferences and restrictions becoming increasingly common, it's essential to consider the needs of your guests. Plan a menu that accommodates vegetarians, vegans, gluten-free, and other dietary preferences. There are many delicious and inclusive recipes out there to choose from.
Budgeting for the Holidays
Finances can add a hefty dose of stress to the holiday season. The best way to avoid overspending is to create a holiday budget. Determine how much you can comfortably spend and allocate funds for gifts, decorations, food, and travel. Stick to your budget, and you'll avoid the January financial hangover.
Look for ways to save money without sacrificing the holiday spirit. Shop for gifts throughout the year during sales and clearances. Opt for DIY gifts or consider drawing names for gift exchanges to reduce the number of gifts you need to purchase.
Regularly review your holiday budget to ensure you're on track. If you find yourself exceeding your budget in one category, consider making adjustments in another to compensate. Keeping tabs on your spending will help you stay financially responsible during the holidays.
Streamlining Holiday Shopping
One of the most time-consuming aspects of the holiday season is gift shopping. Create a detailed gift list that includes the names of recipients, gift ideas, and budget for each person. This will help you stay organized and focused while shopping.
The key to stress-free shopping is to start early and avoid the last-minute rush. With your gift list in hand, start shopping in advance, taking advantage of sales and deals throughout the year. Avoiding the December shopping frenzy will allow you to enjoy the season instead of battling the crowds.
Crystal Imagery Gift Ideas
When it comes to holiday gift-giving, finding that perfect, thoughtful present can make all the difference. For truly unique and personalized gifts, look no further than Crystal Imagery. They offer a wide range of beautifully crafted glassware and accessories that can add a touch of elegance to your holiday season. Here are some exquisite gift ideas that will impress your loved ones and show that you've put thought and care into their presents:
Personalized Christmas Ornaments
Make your Christmas tree extra special with personalized ornaments from Crystal Imagery. Each ornament can be engraved with a special message or design, creating a unique and cherished addition to your holiday decorations.
Engraved Decanter and Glasses Gift Sets
For the wine or whiskey connoisseur in your life, consider a beautifully engraved decanter and glasses gift set. Whether it's a Rustic Whiskey Decanter and Glasses Gift Set or Your Own Logo Crystal Purity Wine Carafe and Glasses Gift Set, these sets are perfect for enhancing the enjoyment of fine spirits.
Custom Wine Glass Gifts
Engraved wine glasses with a personal touch make for a delightful gift for wine enthusiasts. The Family Tree Engraved Stolzle Crystal Red Wine Glass Gift or Monogrammed Engraved Personalized Wine Glass Gifts can turn any occasion into a special celebration.
Unique Whiskey Bar Glass Gifts
If you know someone who appreciates a fine glass of whiskey, surprise them with an engraved whiskey bar glass. Options like the Engraved Family Crest or Coat of Arms Whiskey Bar Glass, and the Engraved Monogram Whiskey Scotch Bar Glasses, add an extra layer of sophistication to their drinking experience.
Personalized Engraved Wine Bottles
A personalized wine bottle with a special message or design is a unique and memorable gift. Crystal Imagery offers the perfect opportunity to impress with a customized touch.
Elegant Engraved Coasters
High-quality coasters with intricate engraving are both practical and elegant. They protect your furniture while adding a touch of sophistication to your home.
Simplifying Gift Wrapping
Setting up a designated gift-wrapping station can save you time and reduce stress. Keep wrapping paper, bows, tape, and scissors in one place so you're not hunting for supplies every time you need to wrap a gift.
Get creative with your gift-wrapping by using reusable cloth bags, scarves, or old maps as wrapping paper. Not only is this eco-friendly, but it also adds a personal touch to your gifts.
Wrapping gifts can be a time-consuming task, but it doesn't have to be. Learn a few simple wrapping techniques to make the process more efficient. You'll not only save time but also impress your recipients with beautifully wrapped presents.
Embracing the Spirit of the Holidays
Amidst all the planning and preparation, don't forget the real spirit of the holidays: gratitude and joy. Take moments to reflect on the blessings in your life and appreciate the time spent with loved ones.
Holidays are a perfect time to create and continue traditions that bring joy to your family. Whether it's baking cookies together, watching a favorite movie, or volunteering as a family, these traditions create lasting memories.
Reflecting on the True Meaning of the Holidays
While the material aspects of the holiday season are enjoyable, it's essential to remember the deeper significance of the holidays. It's a time to celebrate love, kindness, and the joy of giving. So, take a moment to reflect on the true meaning and share that spirit with those around you.
In conclusion, a stress-free holiday season is within your reach, and it begins with planning and preparation. By creating a holiday timeline, organizing your decorations, crafting a menu, budgeting wisely, and streamlining your shopping and gift-wrapping, you can enjoy the holiday season to the fullest. And don't forget to embrace the true spirit of the holidays by focusing on gratitude, traditions, and meaningful moments. With these strategies in place, you'll be well on your way to a joyous and stress-free holiday season. Happy holidays!