5 Upgrades for Your Home Bar This Spring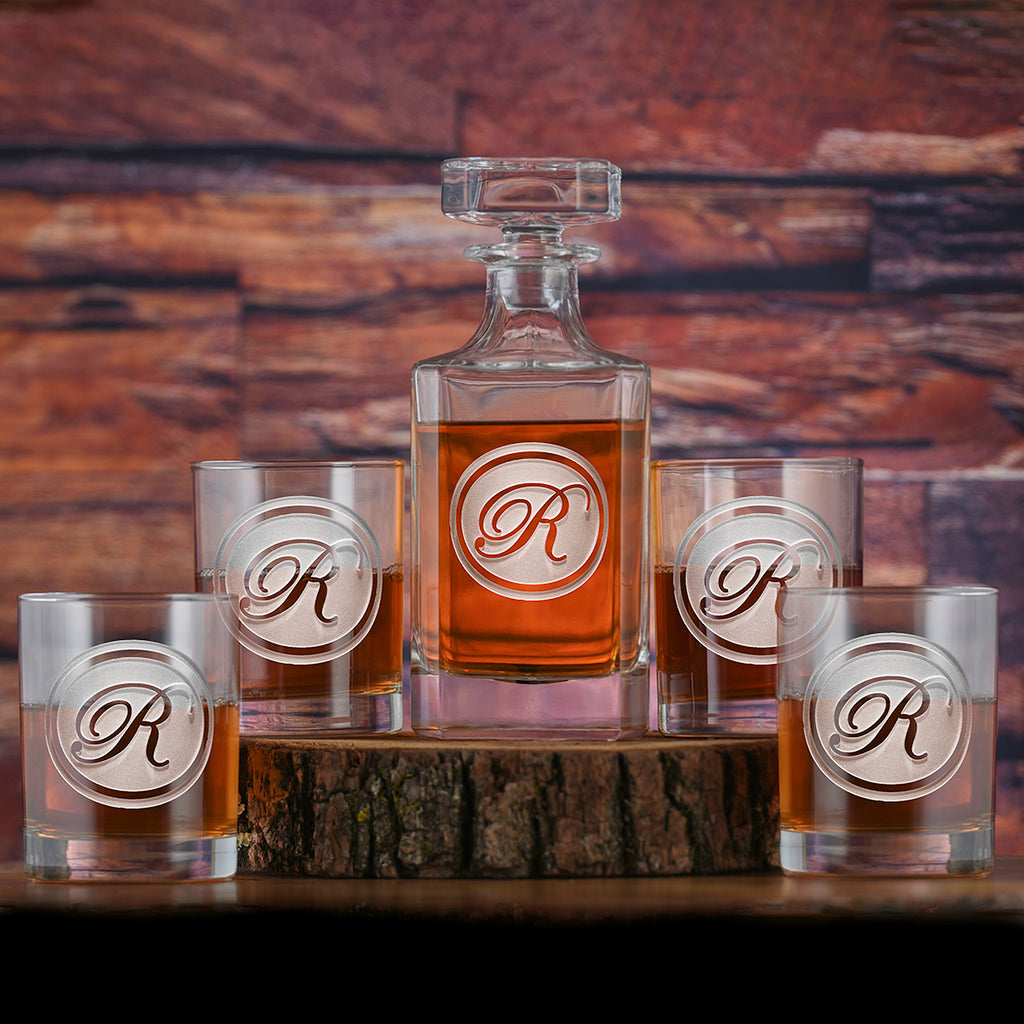 Spring is here, and it's time for spring cleaning. It's time to clean out your home bar and make some upgrades. Whether you are going with personalized whiskey glasses to replace your old, scratched glasses or you are getting better bar tools, you have plenty of options. Here are some of the upgrades you can make during spring cleaning.
Customized Glasses for Flair
How long have you been using the same glasses? If your bar glasses are scratched or old, it might be time for a replacement. Upgrade to custom glasses to add a bit of refinement to your home bar. After-work beers in customized beer glasses have a different feel than your typical glass. From a monogram, initials, or a funny logo to a custom image, there is a wide variety of personalization. Make sure to get deeply engraved glasses, as this helps make them even more elegant.
A Whiskey Decanter to Show Off Whiskey
Whiskey, unlike wine, does not benefit from "breathing." A wine decanter opens up flavors, while a whiskey decanter simply showcases the whiskey. A personalized whiskey decanter is a sophisticated way to show off your favorite whiskey. While there's something to be said about displaying the bottle the whiskey came in, nothing is more luxurious than pouring whiskey from a decanter.
Better Bar Tools
It's time to upgrade your bar tools, as well. Treat yourself to high-quality tools if you love making your own cocktails. It could be a new Boston shaker that is half glass, half metal. You might need a new bar spoon. Metal picks for garnishes, such as a cherry for an old fashioned, are always impressive. If there are bar tools you are missing, spring cleaning can reveal what you have and what you need to get.
High-Quality Ingredients for Better Cocktails
Check your ingredients. Some may be expired, such as old cherries, or just no longer good. It's time to replace them, and that gives you a chance to upgrade. Go for the Amarena cherries. Try the unusual bitters in flavors that you normally wouldn't take a second glance at. Get empty bitters bottles and use high-quality ingredients to make your own bitters.
Books on Bartending and Mixology
Do you want to be a better home mixologist? There's always more to learn. Learn recipes from famous bars in recipe books or learn the theory behind the actual crafting of a cocktail. Why are some cocktails stirred when others are shaken? If you want a place to start on theory, try Dave Arnold's James Beard-winning Liquid Intelligence, Gary Regan's Joy of Mixology, or the Cocktail Codex by Alex Day, Nick Fauchald, and David Kaplan of Death and Co. You can also find Death and Co.: Modern Classic Cocktails, by the same authors, which has reimagined classics to up your cocktail game.
About Crystal Imagery
Crystal Imagery started as a hobby. Eric Schuchart wanted to start a fun side project in 2001. He started making custom engraved glasses for friends and family as gifts. They loved what he was producing, creating the seed of Crystal Imagery. The seed kept growing until 2013, when Sherri Blum, a noted interior designer to celebrities, joined him. Together, the two created Crystal Imagery. A deep carving technique is used for each unique engraving of Crystal Imagery glassware. This creates a depth to the glass you can feel while adding shadow. Laser and rotary surface etchings simply can't compare. Crystal Imagery offers customized whiskey glasses, highball glasses, decanters, Nick and Nora glasses, beer glasses, and more glassware. Add a touch of refined elegance to your home bar with deeply engraved personalized glassware from Crystal Imagery.
Find new glassware for your home bar at
crystalimagery.com