Unearthly Pairings: Discover the Best Alcoholic Beverages for Every Halloween Gathering!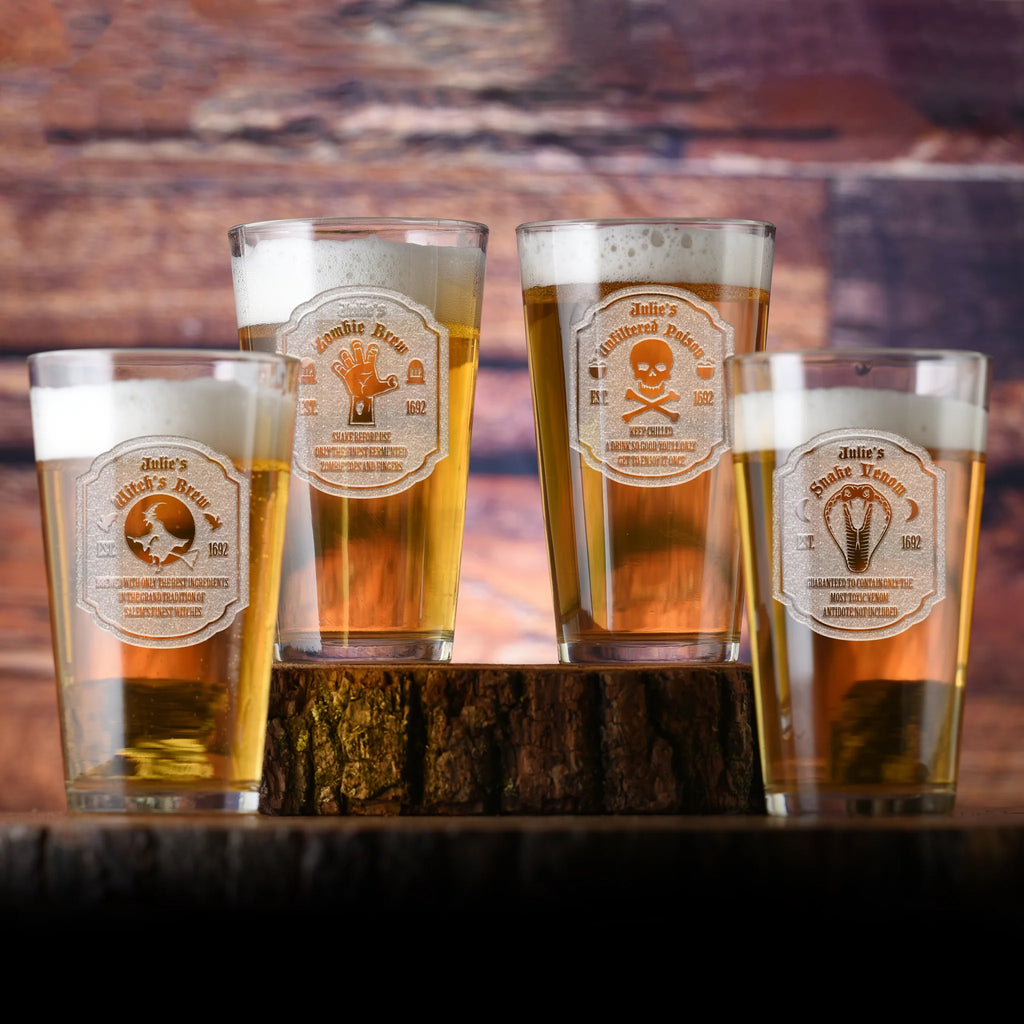 Halloween—a time for ghoulish fun, spine-tingling tales, and, of course, parties that leave a mark. But a Halloween party's success often depends on the details, one of which is pairing the right drink with your chosen theme. Dive in with me as we traverse haunted hallways, zombie-ridden landscapes, and enchanted forests to find that perfect spirit... or spirits!
Importance of Themed Beverages in Setting the Party Mood
Halloween parties aren't just about the costumes and decorations. The drinks you serve play an integral role in:
Enhancing the overall ambiance and experience. A well-chosen beverage amplifies the theme, making it more tangible and immersive.

Creating memorable moments and conversations. How often have you reminisced about that 'spooky cocktail' from last year's party?

Adding authenticity to the party theme. The right drink makes your theme believable and brings it to life.
Top 5 Halloween Party Themes and Their Ideal Alcoholic Pairings
When you throw a Halloween party, the atmosphere is everything. From the decor to the costumes, every detail works in harmony to create a memorable night. And one of the most vital details? The beverages.
When planning a themed Halloween party, the drinks you serve aren't just beverages—they're experiences. By pairing the right drink with your chosen theme, you're not just offering refreshment; you're enhancing the entire ambiance, making the night unforgettable. Let's explore the top five Halloween party themes and find the alcoholic partners that elevate them to legendary status.
Haunted Mansion
Ambiance: Think creaking doors, dusty chandeliers, and an aura of timeless mystery.
Ideal beverage: Vintage Wine or Aged Whiskey.
Why: Both these drinks have aged and developed character over time, much like a haunted mansion that has its secrets.
Zombie Apocalypse
Ambiance: Abandoned buildings, eeriness in the air, and a fight for survival.
Ideal beverage: Bloody Mary or Brain Hemorrhage Shot.
Why: Their ghastly appearance and names fit the undead theme perfectly.
Witch's Coven
Ambiance: A secluded hut, bubbling cauldrons, and mystical energies.
Ideal beverage: Witch's Brew Punch or Absinthe.
Why: The ethereal nature of absinthe and the enchanting mix of a brew punch mirrors the mysterious world of witchcraft.
Vampire's Lair
Ambiance: Gothic castles, dark romance, and an insatiable thirst.
Ideal beverage: Red Wine or Bloody Sangria.
Why: Both drinks, with their deep red hues, mimic the essence of a vampire's primary... interest.
Enchanted Forest
Ambiance: Whispering trees, magical creatures, and a sense of wonder.
Ideal beverage: Woodland-inspired cocktails or Elderflower Liqueur drinks.
Why: These beverages, often with herbal and floral notes, encapsulate the enchantment of a forest.
Tips on Serving Alcohol at a Themed Party
When setting the scene for a themed Halloween party, the small details can make a huge difference. The choice of glassware and garnishes can elevate the entire drinking experience, making your party stand out. Let's delve into how you can master the art of thematic serving.
Keeping the drink presentation in line with the theme
If you want to make a lasting impression, you can't overlook the power of presentation. The right glassware can make your guests feel like they're in a completely different world. And for the Halloween season, Crystal Imagery offers a selection of Halloween-themed glassware that's perfect for your celebration.
Halloween Potion Pint Pub Cocktail Glasses Set
Perfect for beer, mixed drinks, or any potion of choice, these glasses bring out the spookiness of the season. Each glass is deeply carved with a unique symbol and phrase. The best part? You can personalize them with a name of your choice! They're not just regular pub glasses; they're a statement piece, a conversation starter, and a keepsake. And while they're dishwasher safe, it's advised to hand wash to maintain their unique charm.
Halloween Witch's Brew and Potion Stemless Wine Glasses
For those who prefer wine, these stemless glasses are a must-have. Each glass boasts a distinct symbol and phrase, ensuring your guests always know which glass is theirs. And, like the pint glasses, they can be personalized. Holding a generous 16 oz, they're as functional as they are stylish. And while they're safe for the dishwasher, hand washing is recommended to preserve their intricate designs.
Halloween Party Spooky Creepy Personalized Whiskey Glass Set
Whiskey lovers aren't left out of the fun. This set is perfect for sipping on your favorite spirit while taking in the eerie vibes of Halloween. Each glass, holding 13.5 oz, has its own symbol and phrase, making them unique and distinctive. And yes, these too can be personalized. They're the perfect balance of sophistication and spookiness.
Designating a themed drink station or bar.
Having a dedicated space for your drinks keeps things organized and lets your guests help themselves. Deck out your drink station with Halloween decor, and don't forget to display your Crystal Imagery glassware prominently. They're not just for drinking; they're also a part of the decor!
Considering non-alcoholic versions for inclusivity.
Always ensure there's something for everyone. For every alcoholic concoction you serve, have a non-alcoholic version ready. This way, all guests, regardless of their drink preference, can enjoy the night.
Ensuring guests drink responsibly.
This can't be stressed enough. Always ensure there's a designated driver if guests are traveling. Alternatively, encourage the use of ride-sharing services or taxis. Your guests' safety should always be a top priority.
DIY Halloween Beverage Ideas
Halloween parties give you a chance to get creative. Enhance your drinks with:
Spooky Garnishes
When it comes to garnishes, think of creepy additions. Gummy worms, "eyeballs" using lychees stuffed with blueberries, or even a splash of grenadine for a "bloody" effect can be a fun addition. There's no limit to creepy creativity.
Dry Ice for a Smoky Effect
This will give your drink a 'brewing cauldron' effect. Ensure the dry ice fully sublimates before consumption.
Syrups or Food Coloring
Turn your cocktails blood-red or ghostly green for added spookiness.
Conclusion
From haunted mansions to enchanted forests, the right drink can make or break your Halloween party's ambiance. So, choose wisely, get creative, and above all, ensure everyone has a spook-tacular and safe evening.
But don't forget, presentation matters. With the right glassware and garnishes, you can take your Halloween party from fun to unforgettable. And with Crystal Imagery's Halloween collection, you're all set to make this year's celebration the best one yet!
Been to or hosted a Halloween bash with a standout themed drink? Share it with us! And if you've got a Halloween cocktail or mocktail recipe that's a hit every year, drop it in the comments. Let's brew some magic together! 🎃