4 Things You Need to Know About Irish Whiskey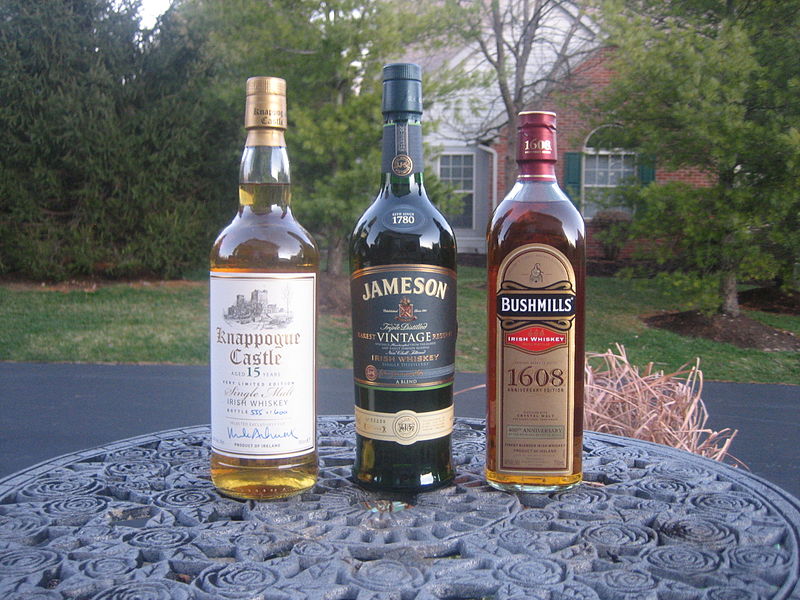 Irish whiskey is making a comeback. While Scotch may have deep, complex flavors, you may want to fill your custom whiskey glasses with something different for the summer. With more distilleries making a wide variety of Irish whiskey, it may be time to try new options that aren't from Japan, Scotland, or Tennessee. Here's everything you need to know about Irish whiskey.
Irish Whiskey Reigned in the 19th Century
In the 19th Century, Ireland's distilleries were hard to beat. In fact, they made up more than half of all whiskey sales in the US. But as times changed and technology advanced, the Irish distilleries couldn't keep up. Prohibition hit the US, and exports dropped. There was a trade war with the UK. Seeing an opening, the Scottish distilleries increased global exports, further establishing Scotch in the collective mind of true connoisseurs. While there were at least 28 distilleries in the 1890s, it dropped to only two by 1966—Bushmills and Old Midleton. It wasn't until 1987 when a third distillery, Cooley, opened.
Distilleries Have Ramped Up in the Last Decade
In 2010, there were only 10 Irish whiskey distilleries. By 2022, they numbered 40. For context, Irish whiskey has been the fastest-growing spirit worldwide every year since 1990. If you haven't tried Irish whiskey, or you are looking for new whiskey options, now is the perfect time to explore what all these new distilleries have to offer.
How Irish Whiskey Is Made
Before choosing an Irish whiskey to fill your personalized whiskey decanter, you need to know what styles are available. Single malt whiskeys are made in a single distillery in pot stills using only malted barley. They can be spicy or peaty or delicate with floral, dried fruit, and bread notes. A single pot still whiskey is also made the same way but with a combination of at least 30% malted barley and at least 30% unmalted barley. Other cereal grains are typically used in this method. Pot still whiskeys can have an oily mouthfeel and are the most intense in flavor with lots of spice.
Next are single grain whiskeys. Despite the name, they are made from a mixture of cereals, including no more than 30% malted barley as well as unmalted barley, corn, or wheat. They are sweeter and lighter, often used in blends. Finally, there are blended Irish whiskeys, which—as the name implies—are blends of other whiskeys. Legally, Irish whiskey can be no higher than 94.8% ABV and must be wood-aged for at least three years.
It's Lighter and a Great Summer Option
Unlike Scotch, Irish whiskey isn't smoky. It's lighter and perfect for a summer get-together out on your porch. For Irish whiskey, it's all about the viscosity, smoothness, and subtle sweetness. The smoothness of Irish whiskey makes it perfect for mixing, making it a truly versatile option.
About Crystal Imagery
In 2001, Eric Schuchart started a fun side project of crafting personalized engraved glasses. While he started by making them for his friends and family, they loved his glassware gifts so much that his new hobby became the first step in creating Crystal Imagery. Fast-forward to 2013 when Sherri Blum, a noted interior designer to the stars, joined Eric to officially launch Crystal Imagery together. Crystal Imagery produces a depth and shadow in their glasses by using a deep etching technique and their new custom laser technology. Rotary surface etching simply can't match the results you find with Crystal Imagery products. Crystal Imagery offers personalized whiskey glasses, decanters, customized beer glasses, crystal ice buckets, flasks, travel coffee tumblers, and many other drinkware options. No matter what you want to add to your drinkware collection, Crystal Imagery has you covered.
Get the custom glassware you need to enjoy Irish whiskey at crystalimagery.com