5 Whiskies for Your Barbecue Party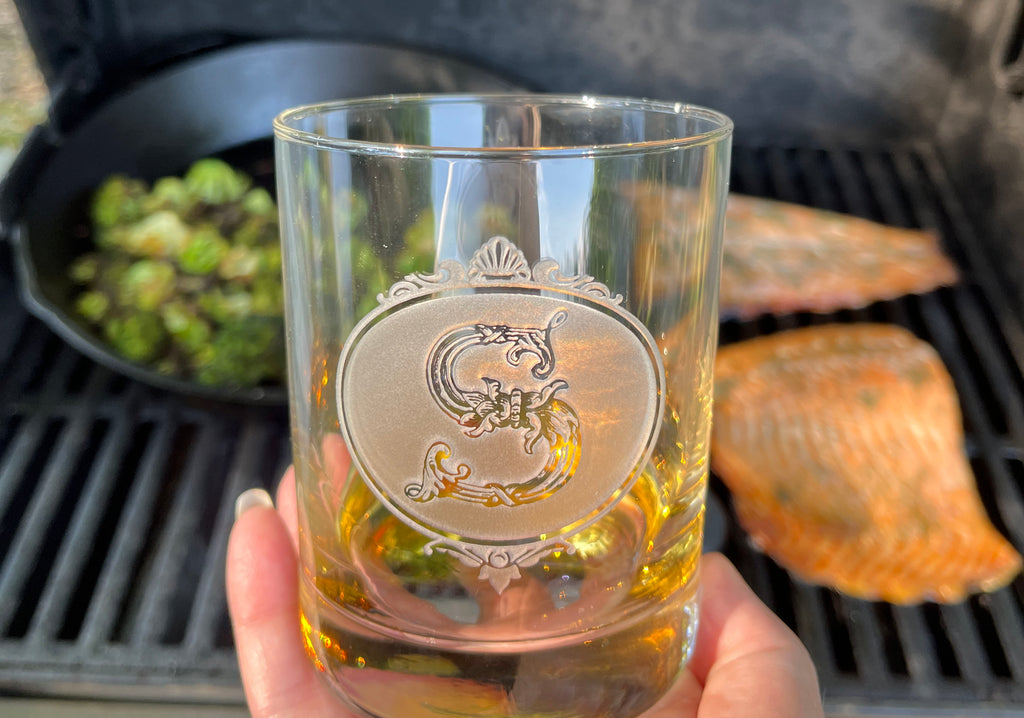 Whether it's for a backyard barbecue party or a barbecue for one, you might want to pair a whiskey with your meal. Some whiskies are great as part of your barbecue sauce or marinade, while others are better sipped out of your personalized whiskey glasses while enjoying your meal. Here are some whiskies you should consider breaking out next time you want to impress guests at your summer barbecue party.
Woodford Reserve
True to its name, Woodford Reserve offers wood, fruit, floral, and spice flavors. This makes it perfect for barbecues, especially if you have a pit-smoking setup. Pit smoking can impart oak and mild smoked flavors to your barbecue. Pit-smoked pork and a glass of Woodford Reserve bourbon is an unforgettable match. Woodford Reserve Double Oak offers spiciness and a little heat, with vanilla and smoky oak undertones. Combine it with oak smoked brisket, and you get a sweet, velvety mouthfeel.
Bardstown Fusion No. 5
The toasty caramels and sweet cream flavors of Bardstown Fusion No.5 are ideal for barbecues. Fusion 5 finishes with a hint of bitter citrus notes, which helps it pair well with sweeter barbecues such as pork. If you want to blow your guests away, pair smoked pulled pork finished with a mustard sauce made with Fusion 5. The tanginess will complement the sweetness of the whiskey. You can also try dry-rubbed spareribs with a rub that carries mild heat, showcasing the heat from the Fusion 5. It's versatile enough that you will want to keep Fusion 5 in your personalized whiskey decanter and keep it close during the party.
Old Forester
Another complement to pork, try Old Forester with spareribs. The salty, smoke-kissed pork pairs with the sweetness of the bourbon. Old Forester offers a warm sugar and candied fruit smell and is high proof. It will stand up to intense barbecue flavors, as the sweetness gives way to smokey, oaky, roasted malt flavors that are the ideal pairing for smokey, oaky barbecues. You will want to drink Old Forester neat with your barbecue instead of in a cocktail to taste all the notes.
Longbranch
Barbecue is flavored by rubs, sauces, and the wood used in the cooking or smoking process. Mesquite gives an intense aroma and pairs best with beef and other robust meats. Longbranch uses mesquite charcoal to refine their bourbon, providing an exciting finish that pairs well with Texas-style smoked beef ribs. You'll get course pepper, smoke, and rich collagen that needs a strong bourbon to match, and Longbranch fits the bill.
Whistlepig SmokeStock
What is better than to pair Whistlepig's rye whiskey with Traeger Grills for a grill-themed collaboration? Flip your burgers and hot dogs, or smoke your meat in a Traeger while sipping SmokeStock Wood Fired whiskey. It has no age statement but is matured in American oak char No. 3 barrels. Then, it is smoked low and slow, barbecue-style, using Traeger's apple barbecue wood. This infuses it with soft and savory campfire notes, complementing the spice and fruit of the rye. Enjoy it with wood-fired ribs or brisket hot dogs.
About Crystal Imagery
Eric Schuchart planted the seeds of Crystal Imagery when he started a hobby in 2001. The side project involved making personalized engraved glasses for his family and friends. The glasses received rave reviews. Sherri Blum, a noted interior designer for celebrities, joined Eric in 2013, and Crystal Imagery blossomed. Crystal Imagery uses a deep carving technique to produce a depth and shadow that traditional rotary surface etching methods just can't match. Crystal Imagery offers personalized whiskey glasses, customized beer glasses, decanters, crystal ice buckets, growlers, and several other glassware options. Add a touch of luxury to your home bar with Crystal Imagery's deeply engraved, customized glassware.
Find the perfect whiskey glassware for your backyard barbecue at crystalimagery.com