4 International Whiskies to Try Without Leaving Your Home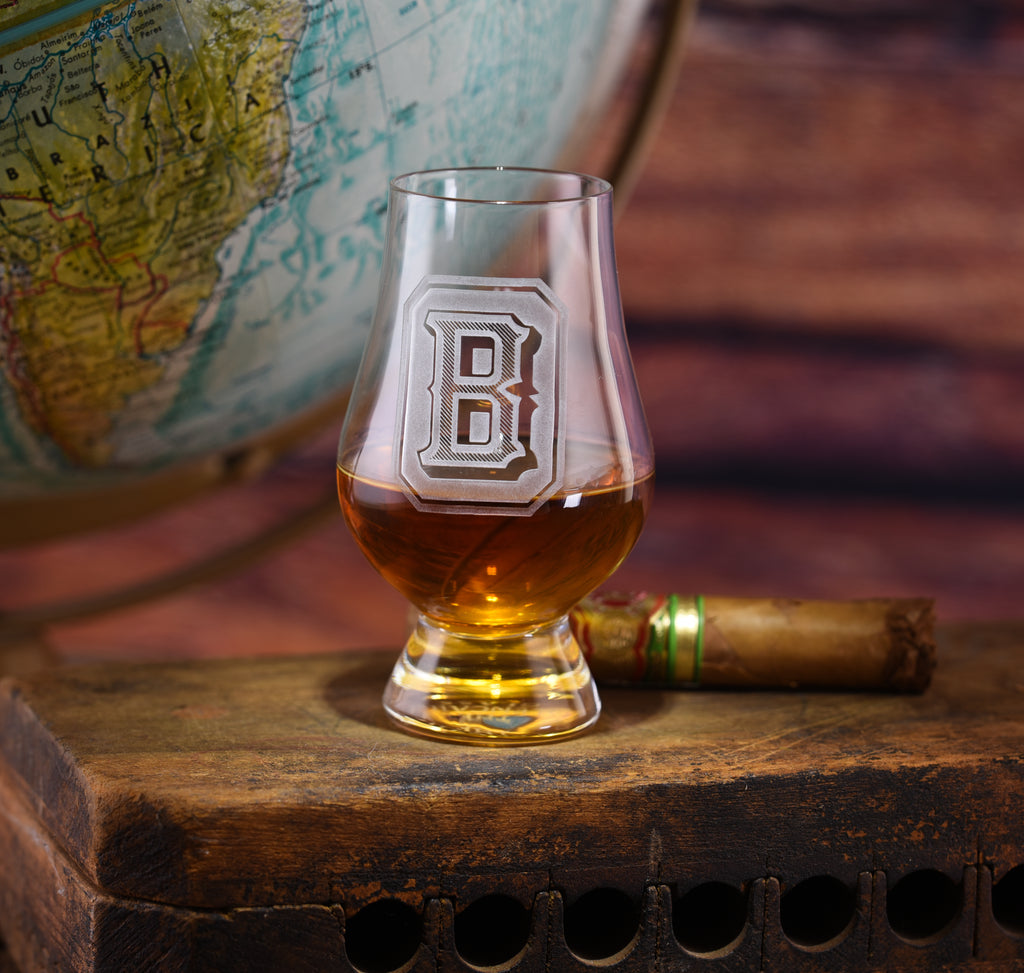 New Year's resolutions can be tricky things. It can often be hard to keep them. Do you want to travel or broaden your horizons, but putting that into practice is easier said than done? Instead, take a trip from your living room by trying whiskies from around the world. Markets such as India are blossoming, but it isn't the only country breaking into the whiskey world. Here are a few international whiskies to pour into your personalized whiskey glasses to help transport you around the world without leaving the comfort of your home.
Ireland: Gold Spot Aged 9 Years Limited Edition
Mitchell & Son's "Spot" line is a whiskey lovers' whiskey, but the Gold Spot Limited Edition brings a new nuance to the line. It starts in a blend of ex-bourbon and ex-sherry casks before finishing in port and Bordeaux casks. It offers a light yet creamy mouthfeel and a mixture of tropical fruit salad with pepper, vanilla, and a hint of Nutella. This makes it sweet, spicy, and tart, with vanilla and spiced malt notes in the background. You may be familiar with Irish whiskey, but this expression is not one to miss.
Denmark: Stauning El Clasico
The inspiration for this Danish whisky was local rye and the Manhattan cocktail. Made of 70% in-house malted rye and 30% malted barley, it rests for a few years in oak before finishing in ex-vermouth casks. It offers a nose full of orchard fruits, orange zest, and cinnamon bark with just a hint of salted caramel. The vermouth casks add a botanical quality to the palate, combining clove and anise with the cinnamon. It continues with sharp peppercorns, ending with an orange zest finale, providing tobacco and red chili pepper hits.
Peru: Don Michael Black Whiskey Andean Black Corn Whiskey Single Barrel
If you want to fill your personalized whiskey decanter with something unique, try this Peruvian whiskey. It's 60% Andean black corn, 30% malted wheat, and 10% malted barley. It's barreled in American oak barrels like bourbon and then bottled with a touch of spring water from the Andes. It's an earthy whiskey, with dark corn and burnt corn tortilla notes on the nose. There are hints of raisin and vanilla pudding, with old vanilla pods, dried figs, hard raisins, and cornmeal on the tongue. It then moves through sharp cinnamon bark, star anise, cardamom, and clove berries with a hint of dark chocolate-covered espresso beans. It's funky, fresh, and doesn't adhere to stringent bourbon rules.
India: Amrut Fusion Single Malt
Made with both Indian unpeated malts and Scottish peated malts, this expression from India's foremost distillery is aged in barrels outside Bangalore with a drop of two of local water. On the nose, it's a bowl of stewed fruits and woody, chunky spices with Earl Grey tea leaves. The palate is mainly blood orange with black pepper, cinnamon bark, and a lush, malty brioche. If you want to experience what Indian whiskey can really be, transport yourself with this bottle.
About Crystal Imagery
Eric Schuchart didn't know how his life would change when he started his hobby of making personalized engraved glasses in 2001. He gave them as gifts to friends and family, earning rave reviews. A dozen years later, he made the hobby his job, starting Crystal Imagery. Sherri Blum, a noted interior designer for celebrities, joined the venture and today, Crystal Imagery is loved for using a deep etching technique, producing a depth and shadow in the glass that competitors can't match. Crystal Imagery offers customized beer glasses, crystal ice buckets, and several other glassware options. When you want to elevate your home bar, choose Crystal Imagery.
Pour your international whiskies into customized glassware available at crystalimagery.com