7 Women In Whiskey to Know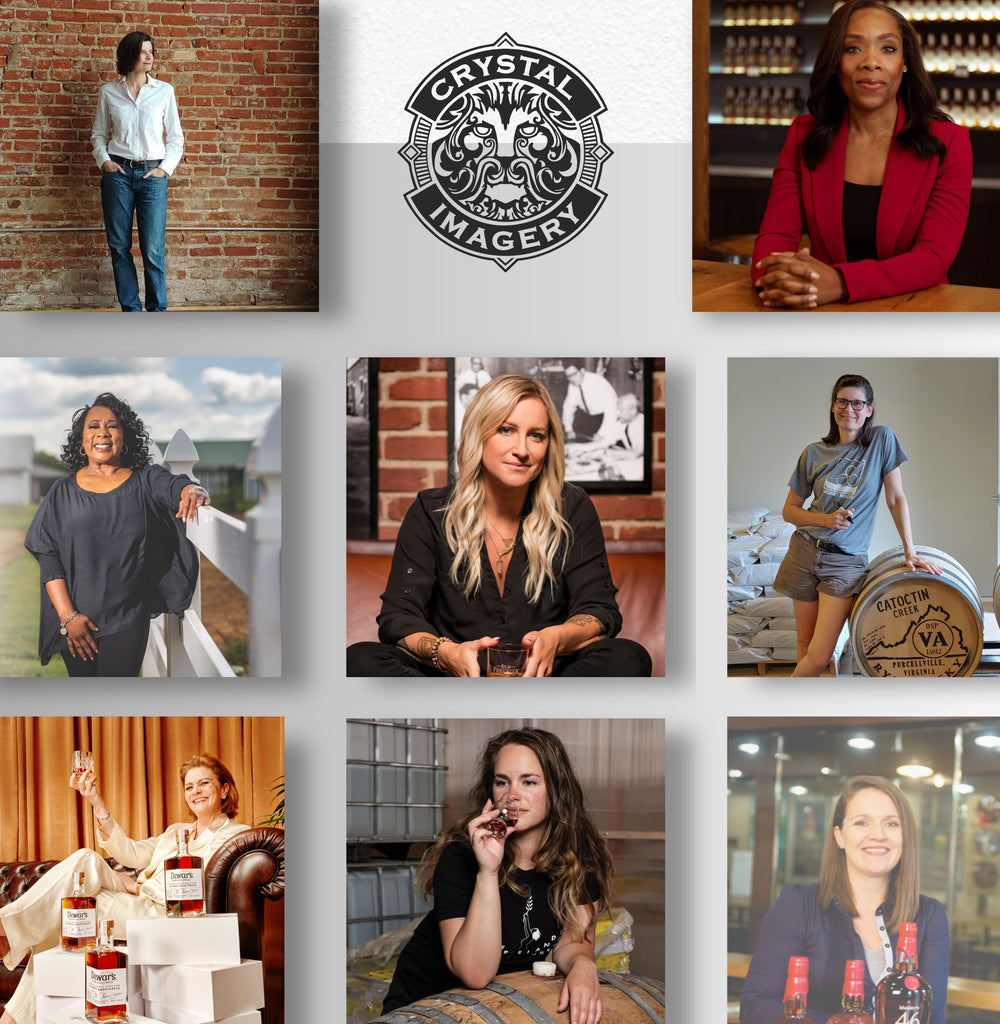 Women have been climbing the ranks of the whiskey industry for years now, but some are either making waves or have a long history that might interest you. You should know these women in whiskey, and you may soon be or are already filling your customized whiskey glasses with a rye, bourbon, or Scotch that they produced or consulted on. 
Molly Troupe
Molly Troupe, the Master Distiller and a partner at Freeland Spirits, has a bachelor's degree in both chemistry and a master's in brewing and distilling. After working her way through several Oregon distilleries, she joined Freeland in Portland, one of the few distilleries in the world wholly owned by women. The smooth whiskey she and the Freeland team have distilled is well-reviewed as a smooth drink. Troupe is the youngest female Master Distiller in the country and is already making waves as someone to watch.
Fawn Weaver and Victoria Eady Butler
Entrepreneur and historian Fawn Weaver learned the story of Nathan "Nearest" Green, the first Black Master Distiller and the mentor of Jack Daniels, and knew she had to let the world know the story. That's how Nearest Green Distillery and Uncle Nearest whiskey were born. Employing Victoria Eady Butler, Green's great-great-granddaughter, as Master Blender, their batches of blended whiskey have been winning awards and building a reputation as the fastest-growing independent American whiskey brand.
Becky Harris
Becky Harris founded Catoctin Creek Distilling with her husband, Scott, in 2009. Armed with a chemical engineering degree, Harris is the Chief Distiller of the first legal distillery in Loudoun County, Virginia, since Prohibition. Her passion for fermentation and the distillation process is helping make "Virginia rye whiskey" a category to rival Tennessee whiskey.
Jackie Zykan
Chances are good you have had Old Forester in your personalized whiskey decanter. Zykan started as a mixologist but was chosen by Campbell Brown to be the Master Taster at Old Forester. It was quite a change from the medical field she was planning on going into, and degrees in biology and chemistry have helped her dig deep into the science behind bourbon. She's responsible for product development and marketing, the single-barrel private selection program, and also conducts master-level training sessions.
Jane Bowie
Starting as Maker's Mark's Global Brand Ambassador 15 years ago, Jane Bowie is now the brand's Master of Maturation and Director of Innovation. She oversees the Private Barrel Select program and the brand's experimental releases. Her interest in sensory analysis shows in the new releases, such as the wood-finishing series.
Stephanie MacLeod
Dewar's has only had seven Master Blenders since making Scotch in 1846. The current Master Blender is the only woman to hold that role: Stephanie MacLeod. She's also the first Master Blender of the Year from the International Whisky Competition and has won for the past three years. MacLeod put her degree in food science to good use when she joined Dewar's quality department more than two decades ago and established the sensory team. In 2006, she was promoted to Master Blender, where she headed expressions including the Double Double 32-Year-Old and Japanese Smooth.
About Crystal Imagery
Eric Schuchart didn't know how his life would change when he started his hobby of making personalized engraved glasses in 2001. He gave them as gifts to friends and family, earning rave reviews. A dozen years later, he paired up with Sherri Blum, a noted interior designer for celebrities and today, Crystal Imagery is loved for using a deep etching technique, producing a depth and shadow in the glass that competitors can't match. Crystal Imagery offers customized beer glasses, crystal ice buckets, and several other glassware options. When you want to elevate your home bar, choose Crystal Imagery.
Find customized glassware to pour your women-produced whiskey into at crystalimagery.com