Which Crystal Imagery Custom Whiskey Glasses Should You Use?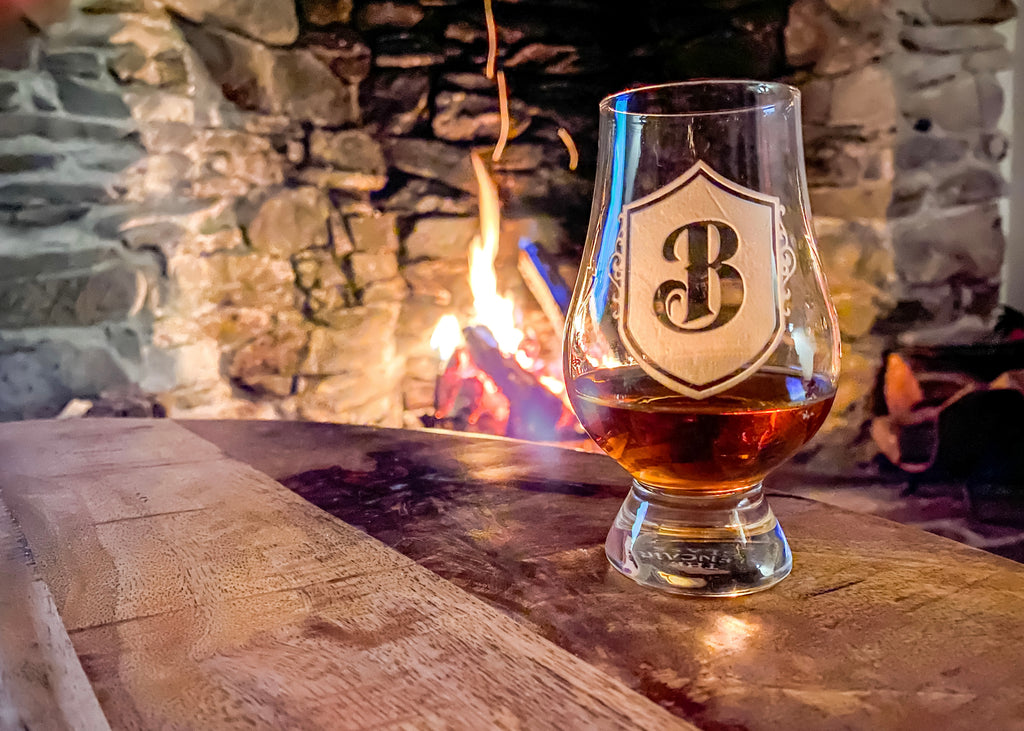 Are you ready to open a new bottle of whiskey? Depending on the type of whiskey, you might want to enjoy it in specific custom whiskey glasses etched by Crystal Imagery. If you don't know how to use a specific type of glass or what whiskey should go in it, these tips can help you ensure you get the most luxurious whiskey-drinking experience possible.
Enjoy a Cocktail in a Rocks Glass
When you think of personalized whiskey glasses from Crystal Imagery, you might first think about the classic rocks or DOF glass. The "default" whiskey glass, rocks glasses are perfect for drinking whiskey on rocks or your favorite cocktail, from an old fashioned to a gold rush or whiskey sour. It's highly versatile and perfect for general whiskey drinking. A Crystal Imagery custom whiskey glass has a logo, fictional whiskey label with your name, or a custom image deeply engraved in it, elevating the level of elegance in your drinking experience.
Stir 13 Times In a Highball Glass
The highball has gained popularity in bars in the past few years, thanks to its simple recipe and the fact that it's a refreshing cocktail. If you have highball engraved glasses from Crystal Imagery, you might want to try the Japanese spin in the classic cocktail. Japanese bartenders use cubes of ice, stirring the perfect blocks until frost appears. Excess water is poured out, and then whiskey is poured in and stirred exactly 13 times. Add more ice, add soda water, and enjoy a drink that is as much art as cocktail.
Savor in a Glencairn Glass
Are you looking to savor a high-end whiskey or scotch? Do you want to savor your favorite rye or bourbon? Try it in a Glencairn glass. This type of glass helps focus the aroma of the whiskey, subtly enhancing the flavor. Try adding a few drops of water to open it up. It's perfect for drinking otherwise straight up, no matter if you are drinking something common like Angel's Envy, something a little more expensive like Whistlepig Rye, or you have something rarer like WL Weller or the Personalized Jameson Distillery Edition that isn't available in America.
Enjoy Canadian Whisky in a Canadian Glencairn Glass
Do you have a Canadian whisky you love, such as Pendleton or Crown Royal? There is a variation of the Glencairn glass meant just for Canadian whiskies. It has a wider bowl and solid base, larger than the original Glencairn. It also has more room, making it possible to add ice or whiskey stones. It does not concentrate flavors and aromas as much as the original Glencairn, but is more than a rocks glass. Thankfully, both are available for customization with Crystal Imagery, meaning you can have both on hand with your whiskey group's custom logo for your next whiskey tasting party.
Enjoy whiskey in personalized whiskey glasses from crystalimagery.com