What Japanese Whisky Regulations Mean for You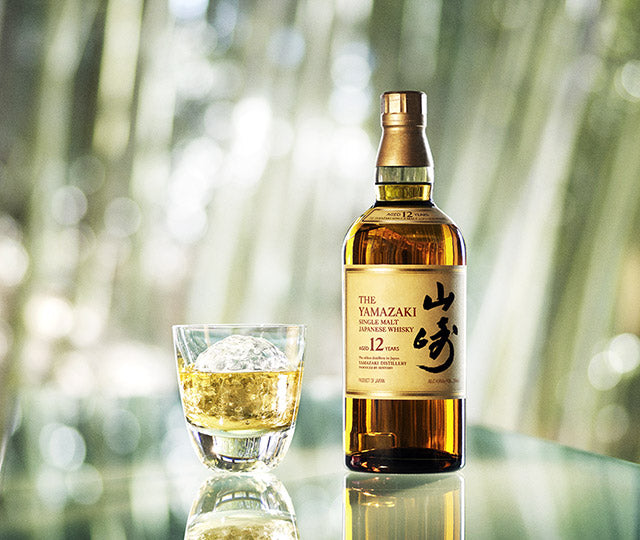 While the Japanese whisky market has gone mostly unregulated for years, the Japan Spirits & Liqueurs Makers Association (JSLMA) now regulates what can be called Japanese whisky. It's not surprising that there have been few regulations, as the first Japanese whisky distillery was not established until 1923. But until 2021, just about anything could be labeled as Japanese whisky, meaning you might not know what you're putting in your engraved glasses. Here is what you need to know about Japanese whisky regulations.
The Ingredients Must Be From Japan
The first and arguably most important part of the Japanese whiskey regulations is that the ingredients must come from Japan. The raw materials used must be malted grain and other cereal grains, and both the grains and the water used must come from Japan. This means no more blends using whisky or whiskey from outside Japan. When you pour whisky regulated by the JSLMA into your personalized whiskey glasses, you will know it's whisky made with Japanese ingredients and worthy of the personalized whiskey glasses it now fills. Until the regulations were put in place, the malt was often from Japan, but Japan doesn't have many grain distilleries that can produce the lighter, filler liquid that is the more significant portion of the blend. This meant it was not unusual for at least one component to be imported.
Distillation and More Must Be Done In Japan
Like the ingredients, the whisky must be made in Japan. That means the saccharification, fermentation, and distillation processes must all take place in the country. During distillation, the alcohol content must be less than 95%.
A Three-Year Maturing Period
All Japanese whisky must be matured for at least three years, and the wooden casks must not exceed 700 liters. The whisky must be matured in Japan, essentially forcing any Japanese whisky that calls itself whisky to be made entirely inside the country. Ingredients and casks cannot, for example, be exported and matured in another country.
Labels Are Regulated
Another important part of the Japanese whiskey regulations is that the bottle labels will be regulated, ending the era of "fake" Japanese whisky. If the above stipulations are met, distillers can use terms such as "Japanese whisky," "Japan whisky," or "Nihon whisky," with "Nihon" being the Japanese word for Japan. Otherwise, such terms are prohibited. They can't use names of people that evoke Japan, names of Japanese cities, famous places, regions, or Japanese mountains or rivers, such as Mt. Fuji. The Japanese flag or Japanese era names are also regulated. The label can't make it seem like it fulfilled the above requirements when it has not, either. 
Popular Options That Follow the Regulations
If you are looking for popular options to fill your personalized glasses etched with your monogram, you might try Nikka Coffey Grain or the Yoichi and Miyagikyo single malts. Meanwhile, popular Nikka Whisky From the Barrel and Nikka Days both do not meet the guidelines but will still taste fantastic in your personalized whiskey glasses. Nikka From the Barrel is popular with connoisseurs and high-end collectors and has been a barroom staple since the 1980s but uses whisky from outside Japan. All the Suntory brands, including Yamazaki, Hakashu, Hibiki, and Toki, conform to the new standards.
About Crystal Imagery
In 2000, making custom engraved glasses was a hobby for Eric Schuchart. The seed of Crystal Imagery started growing when he made deeply engraved gifts for his friends and family. The gift receivers raved about his work, and in 2013, Crystal Imagery was incorporated. Sherri Blum joined as a business partner and co-founder, and the company kept growing. The company expanded in three years from a modest garage to a full 10,000 square-foot facility. Crystal Imagery uses a unique deep carving technique that creates a 3D relief in the glass that you can feel. Traditional laser or rotary etching simply can't compare. The method adds depth and shadow to glass products, more than a surface etching. Crystal Imagery's products include personalized whiskey glasses, Glencairn glasses, Nick and Nora glasses, champagne flutes, decanters, flasks, and more. Add customized elegance to your home bar or give a unique gift with Crystal Imagery.
Pour your Japanese whisky into personalized whiskey glasses available at
crystalimagery.com