Warm Yourself Up This Winter with Whiskey in Crystal Imagery Custom Barware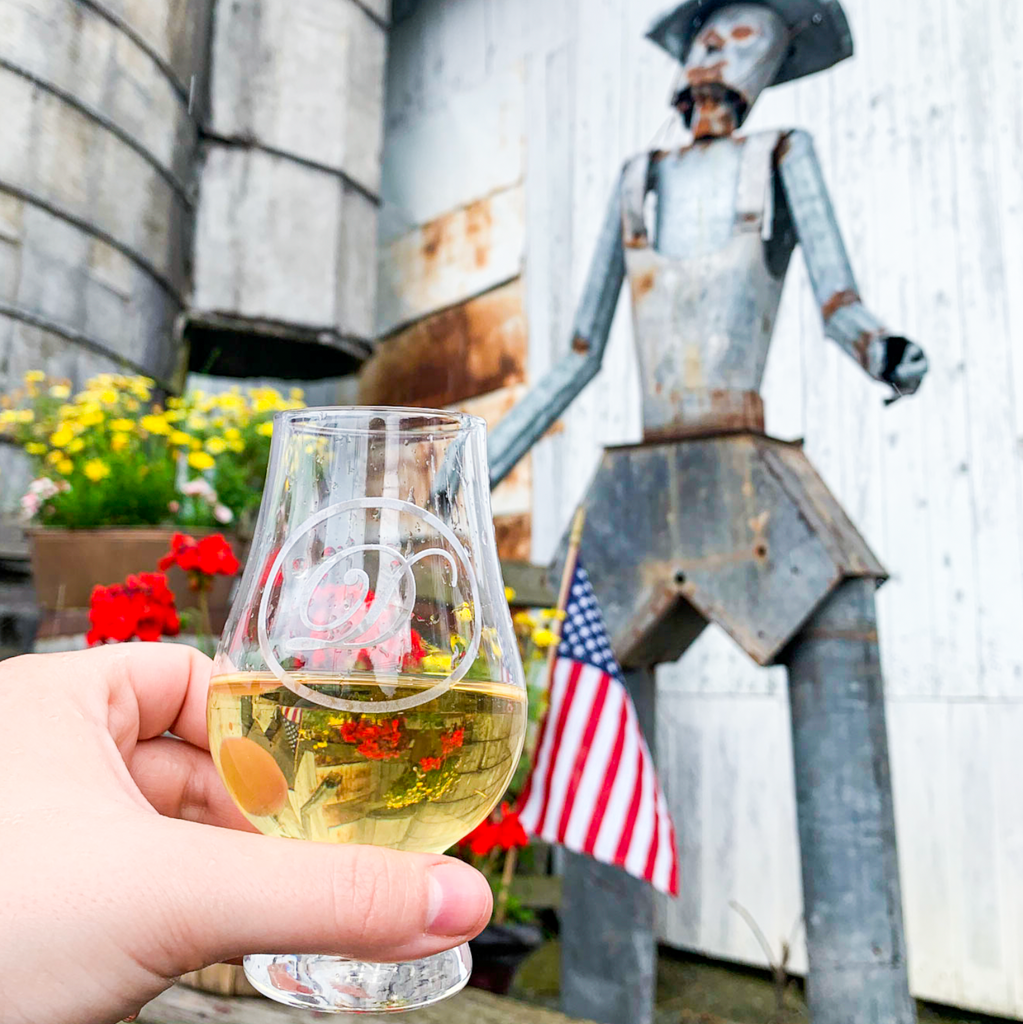 A great way to warm yourself up this winter is with a glass of whiskey. This is especially true if you have custom whiskey glasses and a fireplace and comfy chair handy. If it's snowing outside, all the better to set the scene for a cozy evening in.
Rocks Glasses for Warming Whiskey
When the weather is frosty, the snowflakes are falling, and you have a quietly crackling fire going, it's the perfect time to reach for personalized whiskey glasses and pour yourself a finger or two of warming whiskey. Whether you pour your everyday whiskey or the good stuff is up to you, but both will feel like something from the top-shelf in a glass with your monogram, family crest, or fictional distillery bearing your name.
Glencairn Glasses for Peaty Scotch
When the cold air is reminiscent of Scotland and the moors, it's the perfect time for a peaty scotch. For that, you should use what the Scottish distilleries use: the Glencairn glass. With a tapered body, it lets you savor the nuances of good scotch. If you have engraved glasses, the experience is that much better. It's the perfect way to treat yourself after a morning shoveling snow. With a monogram or a custom logo, you can make each sip special.
Decanters for Storing Whiskey
Storing whiskey for that cold, winter day when you need it is essential. Storing it in style adds a flair that can't be matched. That's where custom deeply engraved decanters come in. These decanters can hold whiskey or other liquor that doesn't need to be kept airtight. While storing in a decanter doesn't open up the whiskey, like a wine decanter, it does make your home bar look elegant. The deep engraving method Crystal Imagery uses creates a 3D etching you can feel, carving away the surface and giving shadow and a sense of depth that can't be matched by rotary or laser etching methods.
Ring in the New Year with Custom Crystal Champagne Flute
When the clock strikes midnight and the ball drops in New York, it's time to toast to the new year. The best way to do that is with custom engraved crystal champagne flutes from Crystal Imagery. The crystal flutes add a high-class touch to the toast, and having the flutes engraved with a logo or monogram elevates it even further. You can always replace the champagne with whiskey, too, to ring in the new year how you want. After all, who says you can't be a bit irreverent during a celebration?
Get custom deeply engraved glasses and more to drink your favorite whiskey this winter at crystalimagery.com
Cheers,
Sherri