Two New Glass Designs for the Times Upon Us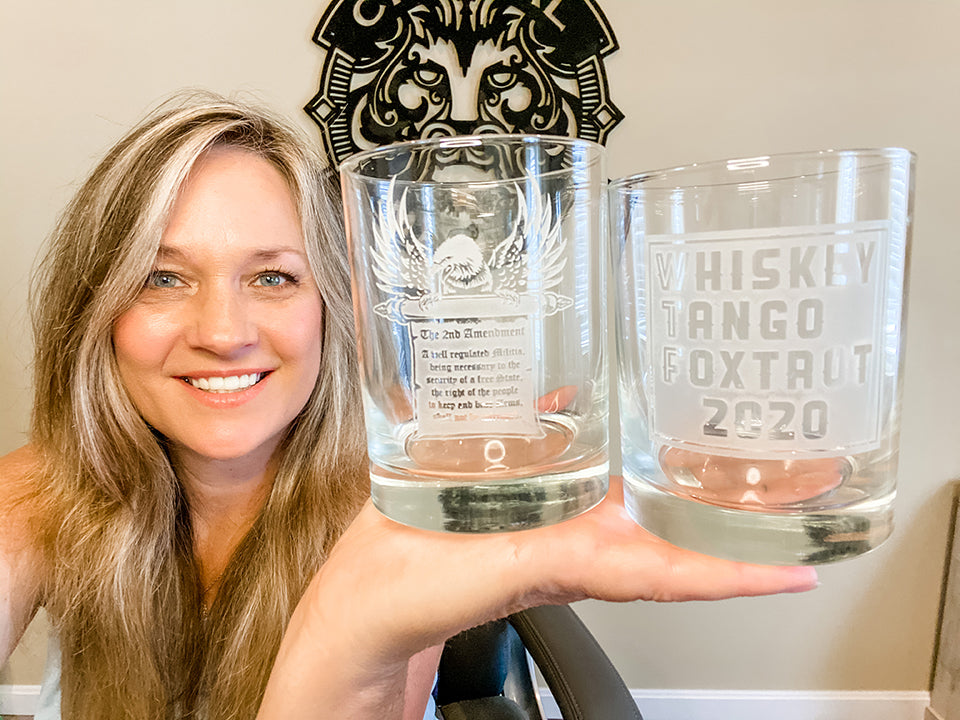 We are in some crazy times, folks. With a national pandemic and civil unrest, we are talking about some pretty tough topics. We at Crystal Imagery respect the views of others and pray for the day we have peace and health in our nation.
In the meanwhile, check out the attached video. We have a fun new Whiskey Tango Foxtrot 2020 (WTF 2020) design, as well as one for the gun-toting Americans, the 2nd Amendment barware collection. We are working on some other timely designs so stay tuned!
Stay healthy and safe, friends!
Cheers,
Sherri