The Best Presents for Your Whiskey Lover This Holiday Season From Crystal Imagery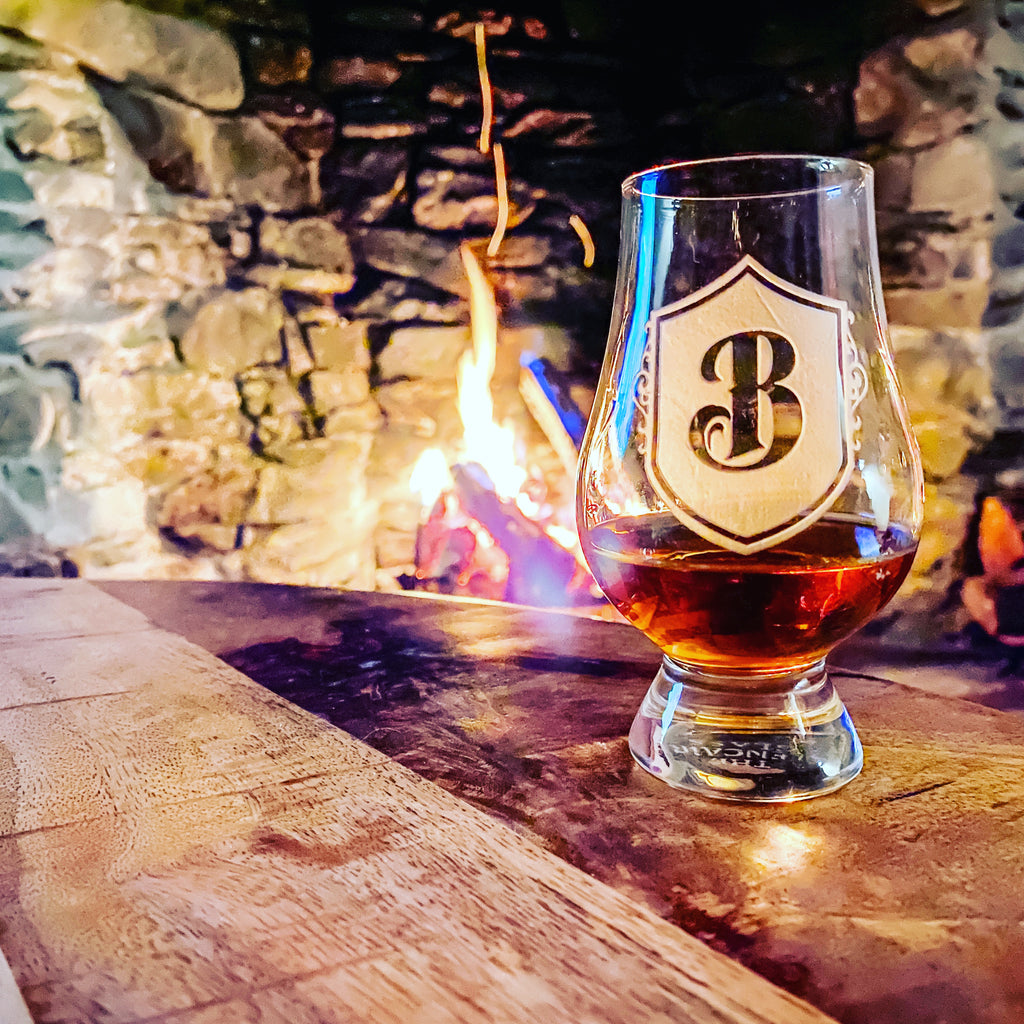 With the holidays around the corner, it's time to start thinking about what you should get for the whiskey lover in your life. You might be getting them a bottle of whiskey, but what about custom engraved glasses to go with them? Crystal Imagery offers everything you need to make the whiskey lover in your life happy this holiday season.
A Whiskey Glass with an Engraved Custom Reserve Label or Distillery
Having high-class whiskey glasses is a no-brainer for whiskey lovers. Having custom whiskey glasses with a fictional distillery or reserve featuring their name brings their home bar to the next level. The deeply etched label features "premium barrel aged" and "distilled and bottled by" with their last name, hometown, and state. It's a fantastic gift that looks like an official distillery or reserve. Crystal Imagery uses a special deep engraving method that leaves just the words and personalization raised in relief from the surface, creating a shadow and etching you can feel.
A Shot Glass with a Monogram and Name
If the whiskey lover in your life enjoys a faster method of drinking, consider getting them shot glasses with their monogram or last name. Each shot glass is meticulously crafted and made-to-order, making it a unique gift for anyone who enjoys whiskey, bourbon, rye, scotch, or any liquor you can put in a shot glass. Plus, it makes a classy way to measure out liquor for cocktails when a jigger isn't handy.
A Carnivale Monogram Decanter
Your whiskey lover will need a place to display their favorite whiskey elegantly. With a different style of monogram than the shot glass, it's the perfect way to keep their favorite reserve at hand while displaying it in a classy decanter. The monogram also has an overlay banner with their name. It'll add an extra touch of elegance to their home bar, counter, or wherever they store their whiskey.
The Ultimate Waterford Glasses
For the ultimate personalized whiskey glasses, make the step up to Waterford Crystal glasses. The glasses, available in pairs, use the Lismore Essence pattern, a popular Waterford design. These glasses offer a more slender, modern profile than the classic Lismore design while still featuring the signature diamond and wedge cuts. They have a lighter glass wall and a slender profile, which is ideal for unlocking the flavor and aroma of fine scotch, whiskey, bourbon, or mixed drinks. For the whiskey lover that has it all, this is the perfect gift.
Get custom deeply engraved glasses and more this holiday season for your favorite whiskey lover at crystalimagery.com