The 6 Cocktails Every Whiskey Lover Should Try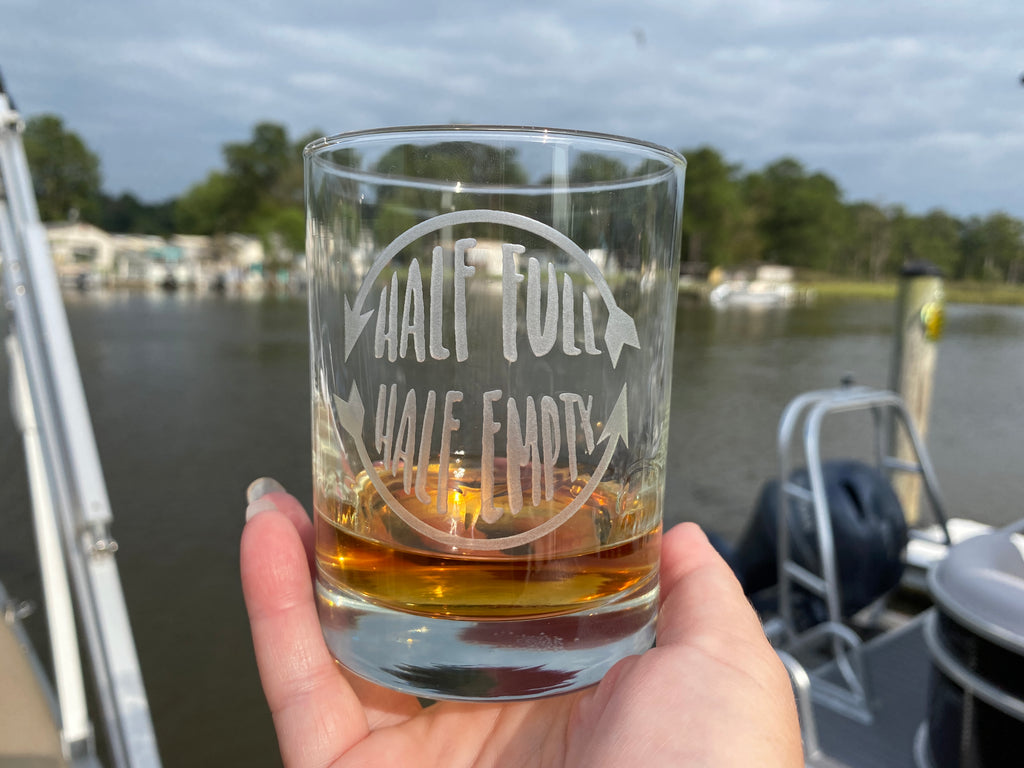 If you love whiskey, there are certain cocktails you should be familiar with. If you are looking for something new and haven't ventured far into the cocktail world, these basic, classic cocktails could be the perfect thing to put in your personalized whiskey glasses. This is especially true if you are used to simply drinking whiskey neat or on the rocks. Whether you want to try the classic, slightly sweet and fruity old fashioned or the famous mint julep, the official drink of the Kentucky Derby, here are the whiskey cocktails every whiskey lover worth their salt should try.
The Old Fashioned
Arguably the most famous whiskey cocktail, the old fashioned is simple: Whiskey, sugar or simple syrup, Angostura bitters, and water. The old fashioned is often also made with an orange peel, which is muddled with water and sugar or simple syrup. There are plenty of variations, from adding cherries to using different bitters. Chances are, if you own custom engraved glasses, this classy drink has graced those elegant glasses at least once. If not, it's time to try the old fashioned and modify it to your liking.
The Manhattan
The traditional Manhattan is an iconic cocktail made with whiskey, sweet vermouth, and a few drops of bitters. A base for many cocktails, it has been described as the whiskey version of what the martini is to gin. While both rye and bourbon are commonly used to make this cocktail, another popular choice is Canadian whiskey, as it tends to be smoother.
The Whiskey Sour
Combining the tart flavor of lemon with the sweeter notes of whiskey and simple syrup, this timeless cocktail is both easy to make and easy to modify. One popular modification changes the mouthfeel entirely by adding an egg white to the shaker. It makes the drink smoother and tames down the tartness of the lemon. However, because it uses a raw egg, it does come with a very small risk.
The Gold Rush
Do you want to add a classy golden color to your glasses etched with your name? This variation on the whiskey sour and Bee's Knees requires a simple combination of bourbon, honey syrup, and fresh lemon juice. The whiskey and honey together change the mouthfeel from the two base cocktails. For best results, add a single, large ice cube, either a square or sphere, to your elegant glasses etched with your monogram or custom logo.
The Highball
There are two versions of the highball: The American and the Japanese. The American highball is simply whiskey and ginger ale. Pour into a highball glass, and you have a refreshing cocktail. The Japanese version uses soda water instead and requires exactly 13 clockwise stirs.
The Mint Julep
An essential whiskey cocktail, the popular recipe is the drink of the Kentucky Derby. With fresh mint, sugar, and your favorite bourbon, it's also effortless to make. Muddle the mint leaves and sugar, add bourbon, add ice and stir until frosty. Garnish with a mint sprig, serve with a straw, and get ready to watch the horse race.
About Crystal Imagery
Eric Schuchart began a new hobby in 2000, making custom engraved glasses. He made deeply engraved gifts for friends and family. Unbeknownst to him, these would be the first steps in creating Crystal Imagery. When the gift receivers fell in love with Schuchart's work, he decided to incorporate Crystal Imagery in 2013. Joining him as a co-founder and business partner was Sherri Blum, an interior designer for celebrities. Quickly expanding, the company moved to a full 10,000 square-foot facility from a family garage. Crystal Imagery utilizes a deep-carving technique, letting you feel the 3D relief in the glass. The engraving can't be matched by traditional rotary and laser surface etchings and gives the glass shadow and depth. The company offers products including personalized whiskey glasses, flasks, decanters, Nick and Nora glasses, highball glasses, champagne flutes, and more glassware. Add personalized elegance to your home bar and indulge yourself with Crystal Imagery.
Get the personalized glasses you need for these classic cocktails at crystalimagery.com