Old Friend Receives a SURPRISE!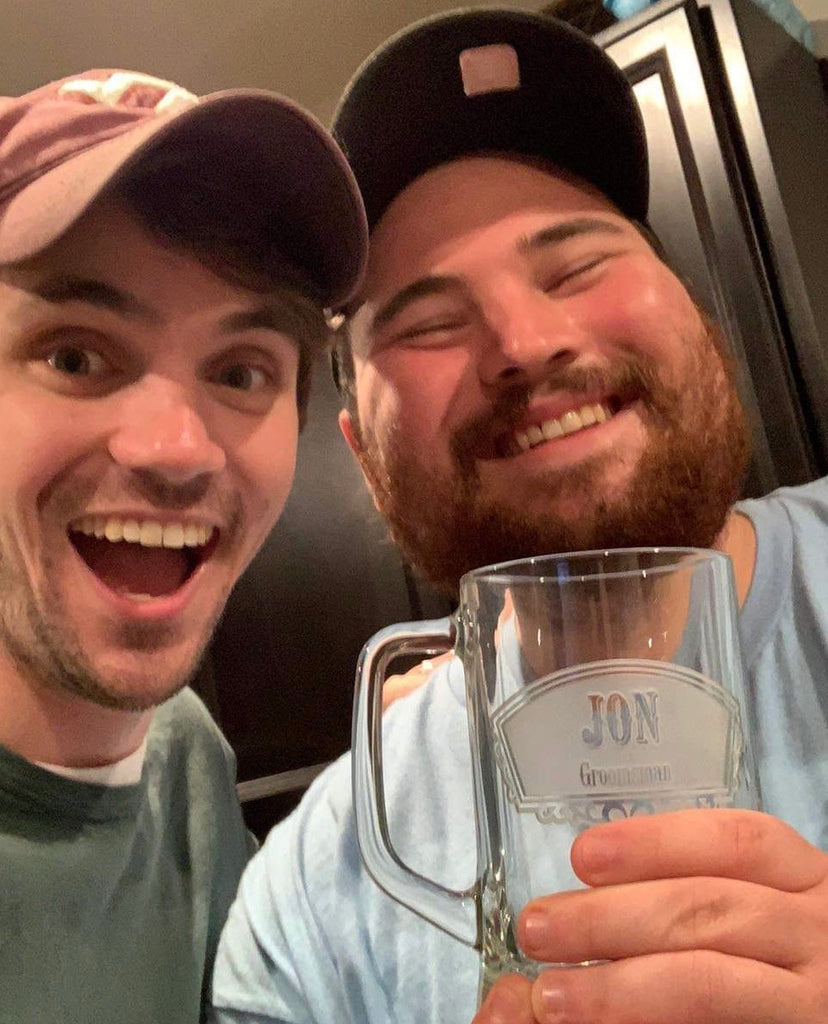 We love our jobs here at Crystal Imagery. I mean, it's not very often that people can say they get to make super cool gifts for people for a living. Besides the fact that it's really fun to get creative and add new products to our offerings on a regular basis, the best part for us is hearing from our happy customers. 
Our customers seriously LOVE our engraved glasses! Check out our online reviews to see for yourself. And often, customers write to us with heart-felt gratitude for helping them find the perfect gift to commemorate a special occasion.
So what could get even BETTER than that? Well hearing from an old friend who just randomly received one of our groomsmen beer mugs and recognized our design and quality immediately - is the icing on the cake!
I've known Jon since he was in middle school. He was one of my son's best friends growing up, but when we moved to a new state ten years ago, we lost touch. The "kids" were busy finishing high school and were then off to college to pursue their dreams.
A couple of years ago, while still a few states apart, we reconnected with Jon on Facebook.
So much to my delight, I received a message from Jon a few days ago with this photo! Jon was just asked to be a Groomsman in his friend's wedding with a CRYSTAL IMAGERY beer mug! He immediately snapped this pic and told his friend he personally knew the creators of this awesome groomsman glass.
Yes, when I say we love hearing from our customers, we really do. We are a family owned and operated business and we take great pride in our work and our customer satisfaction.
Do you have a story to share about your Crystal Imagery experiences? 
Please....do tell!
Cheers,
Sherri