Looking for New Whiskey to Up Your Bar Game? Check These Out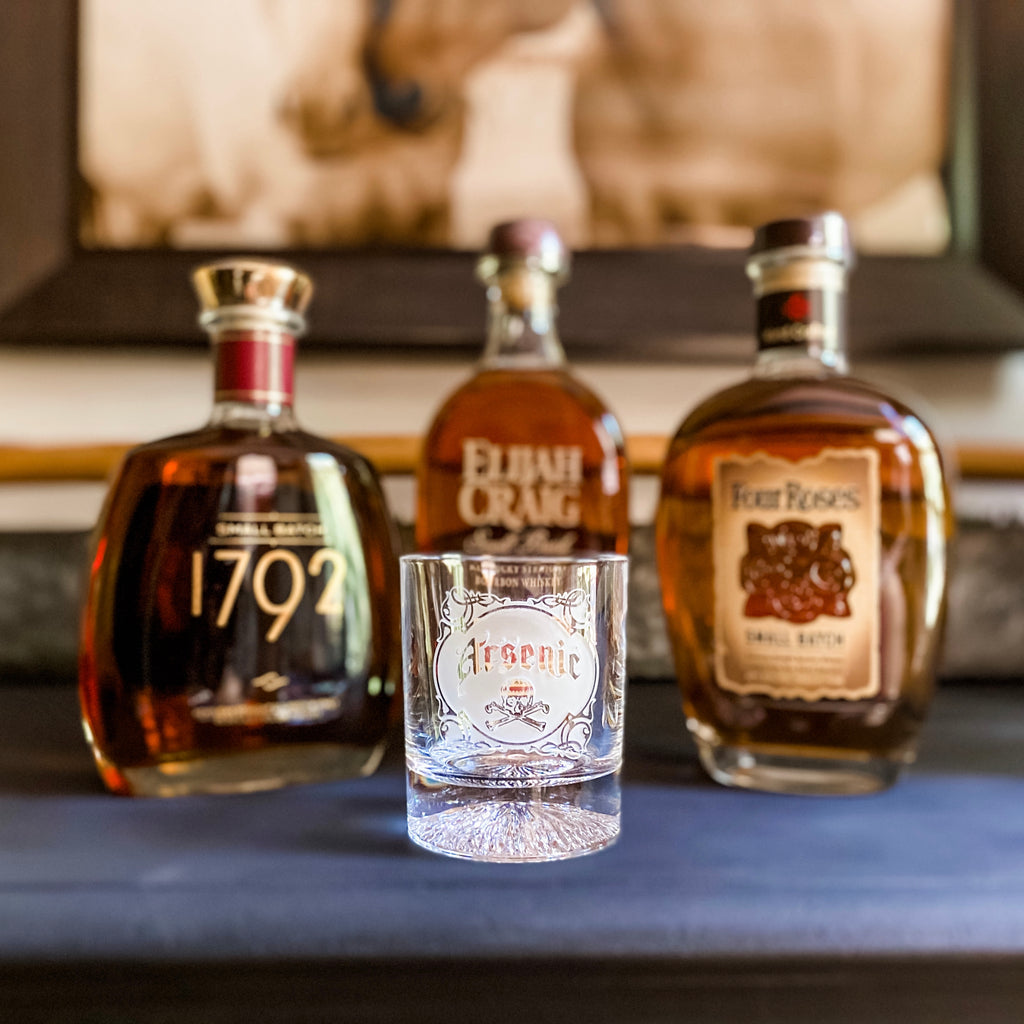 The 5 Bottles of Whiskey You Should Have In Your Bar
You love whiskey. You have the custom whiskey glasses, the large ice cube molds, maybe you've even created your own simple syrup via sous vide to try different cocktail recipes. But, do you stick with the same whiskey brands and don't branch out? From rye to bourbon to Japanese whiskey, here are some different bottles of whiskey you should add to your collection to see if there are other whiskies in the world you might like.
Woodford Reserve Double Oaked
The original Woodford Reserve is a fairly common bourbon that is well-known as the Kentucky Derby's official bourbon, and thus the mint julep's official bourbon too. It is a fantastic bourbon, but if we are going slightly rarer, try the Woodford Reserve Doubled Oaked. Grab your whiskey glasses etched with your monogram, stir up an old fashioned, and never use another whiskey to make the classic drink. Bonus tip: If you are really into your engraved whiskey glasses, you can get an engraved Woodford Reserve bottle straight from the distillery. It is aged and further matured in barrels that are lightly toasted and then heavily charred, giving it a full, smoky flavor and a creamy mouthfeel perfect for an old fashioned.
Yamazaki 12-Year-Old Single Malt
Japanese whisky has, unfortunately, quickly become rare. The Japanese did not realize how popular their whisky would become, and thus there is a shortage. If you want to experience a Japanese single malt, choose the Yamazi 12. Although the price has skyrocketed in the past few years, it is well worth it. Yamazaki 12 is less smoky than scotch and less sweet than bourbon and offers toasty malt notes, spice, and a hint of fruit.
Knob Creek Kentucky Straight Bourbon Whiskey
If you love tasting your whiskey in a cocktail, use Knob Creek. While most whiskies top out at 90 proof, Knob Creek goes to 100, meaning it won't be dulled when mixed into a cocktail. You can sip it neat, too, but be warned that cask-strength is a harder punch than regular bourbon.
W.L. Weller Special Reserve
Any whiskey lover worth their salt knows about Pappy Van Winkle and how hard (and expensive) it is to obtain. Instead, try W.L. Weller Special Reserve. It is made with the same mash and in the same distillery, Buffalo Trace, as Pappy, but isn't aged as long. Why the connection? In the 1890s, Julian "Pappy" Van Winkle worked as a salesman for W.L. Weller. If you can't fill your engraved glasses with Pappy, Weller is the next closest whiskey.
Four Roses Single Barrel
While the Four Roses line is generally regarded as high quality at an affordable price, the best overall is the Single Barrel. The spicy whiskey has a big mouthfeel and a smooth finish and is a great whiskey to sip neat. Don't sit on the Yellow Label or Small Batch, either, as both also tick all the boxes for an everyday whiskey.
About Crystal Imagery
Crystal Imagery started in 2000 as a hobby. Eric Schuchart began his hobby by making deeply engraved gifts for friends and family. His craft proved popular enough that in 2013, Crystal Imagery was incorporated. Sherri Blum joined as a co-founder and business partner. The company's success led to it growing by leaps and bounds, expanding from a modest garage to a full 10,000 square-foot facility in only three years. The brand uses a special deep carving technique, creating a 3D relief in the glass that is vastly superior to laser or rotary etching. Instead of a surface etching, it gives depth and shadow to products such as personalized whiskey glasses, Glencairn glasses, decanters, beer mugs, and more. Indulge yourself or give a truly unique, personalized gift with Crystal Imagery.
Enjoy your favorite whiskey in custom engraved glasses from Crystal Imagery at crystalimagery.com
Cheers,
Sherri