Interesting Whiskies to Give as Gifts This Holiday Season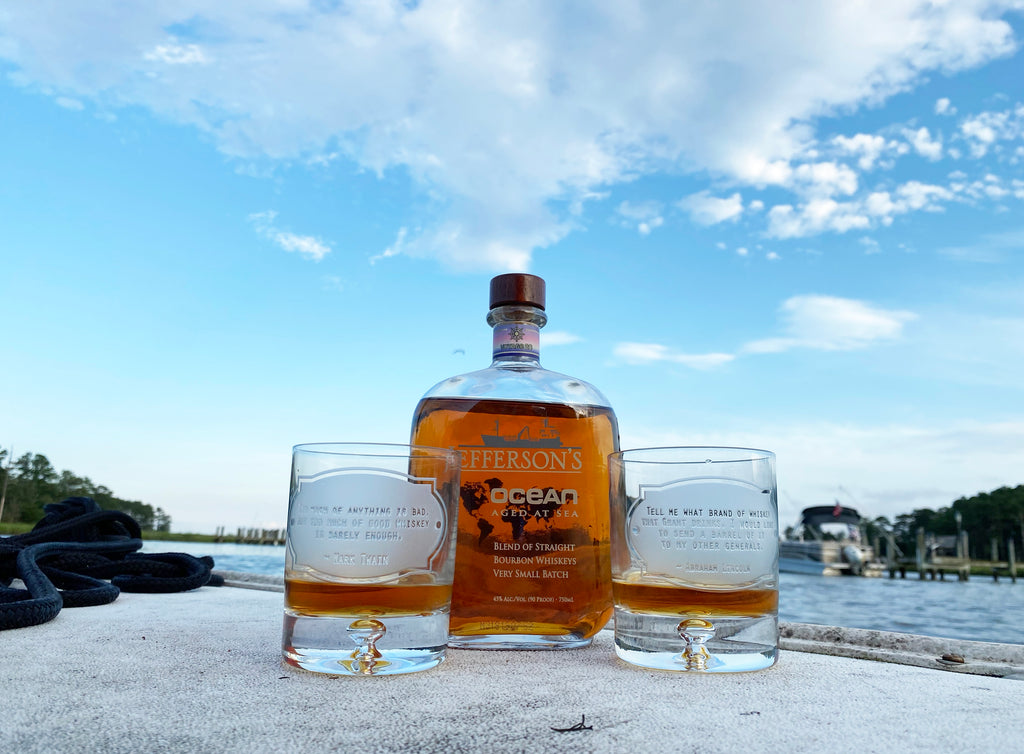 Distinct Whiskey Gifts for the Holiday Season
It can be hard to find the perfect gift for a whiskey lover. Which whiskey do they like? Do they like bourbon or rye? What about scotch? If you are looking for interesting whiskies to fill your favorite whiskey lover's engraved glasses that they may not have had, or haven't had in a while, here are some choices that are sure to please.
Kikori Rice Whiskey
Do you want to fill your whiskey lover's custom glasses etched with their monogram with something just as unique as the glass? Try Kikori Rice Whisky. Mostly available on the West Coast, this whisky is made and aged in Japan using only rice as the grain. It's smooth and easy to drink, and an interesting change from barley, rye, and corn.
Jefferson's Ocean Bourbon
While some say it's a gimmick, Jefferson's Ocean ages whiskey in casks at sea. Temperature fluctuations and the salt air, along with the whiskey sloshing around the barrel, all influence the whiskey. At least, that's the claim. With color and flavor closer to a dark rum than a normal bourbon, it's definitely something interesting to try.
Dry Fly Triticale
This whiskey is made entirely of triticale, a hybrid of wheat and rye. It captures the spice of ryes and the subtleties of wheat. The wheat mellows out the great character from the rye, making it easier to drink.
W.L. Weller 12-Year
Pappy Van Winkle is the holy grail of the whiskey world for many enthusiasts. W.L. Weller is made in the same distillery with the same mash bill. The only difference is how it is aged. While the W.L. Weller 12-Year is becoming rarer, it is still easier to find and vastly cheaper than Pappy, making it a great replacement to put in a whiskey lover's custom whiskey glasses.
Old Forester 1910
While the 1870 is more popular, the Old Forester 1910 is a newer release that is aged in a second, highly charred barrel. This gives it a smokey flavor with a chocolate note.
Koval Bourbon
Just over half of Koval Bourbon is made with corn mash to make it legally bourbon, but the other 49% is millet, a grain that is more often seen in Asia and Africa. This changes the flavor profile, with a sugary scent accompanying the vanilla, caramel, and hint of pepper.
Larceny Barrel Proof Bourbon
Are you looking for another Pappy stand-in? Try Larceny. Heaven Hill, the distillery behind Evan Williams and Elijah Craig, created this wheated bourbon that is in the same category as the Van Winkle Collection from Buffalo Trace. It's an intense bourbon with sweetness and an oaky bite.
About Crystal Imagery
Eric Schuchart started making custom engraved glasses in 2000 as a hobby. In the beginning, the hobby was simply making deeply engraved gifts for his friends and family. But his craft proved popular among the gift receivers, and in 2013 Crystal Imagery was incorporated. Co-founder and business partner Sherri Blum then joined. Thanks to the company's success, Crystal Imagery has grown by leaps and bounds. It has expanded from a modest garage to a full 10,000 square-foot facility in just three years. Crystal Imagery uses a special deep carving technique that creates a 3D relief in the glass. It is a vastly superior technique compared to laser or rotary etching. Instead of a simple surface etching, the method gives depth and shadow to glass products such as personalized whiskey glasses, shot glasses, flask, beer mugs, and more. Indulge yourself or give a one-of-a-kind personalized gift with Crystal Imagery.
Shop for personalized whiskey glasses your enthusiast can enjoy their interesting whiskey in with Crystal Imagery at crystalimagery.com