How to Throw the Ultimate Digital Whiskey Party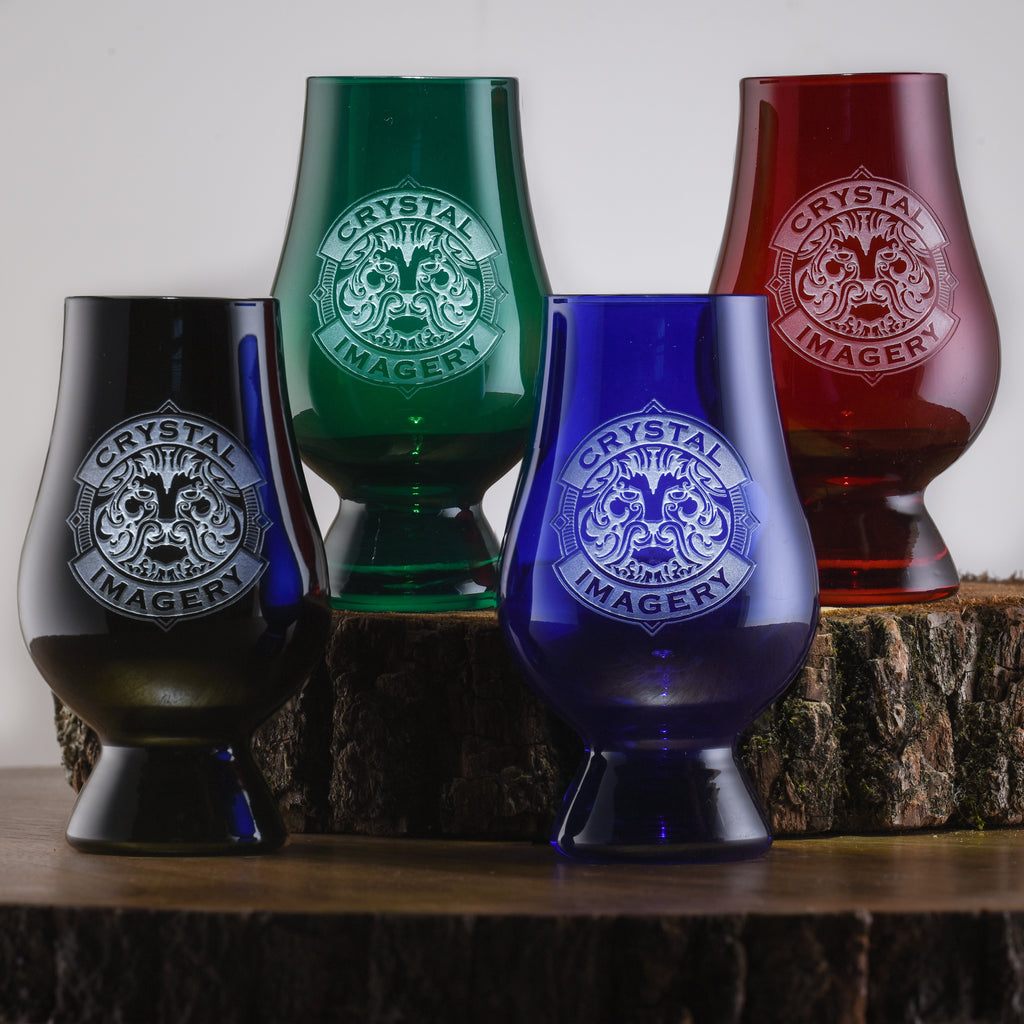 Whether your campsite is snowed out or your friends are a few states away, it might be hard to have an in-person whiskey tasting. A digital whiskey tasting isn't the easiest to pull off, but it is still possible. With enough bottles of whiskey, some engraved glasses, and a shared video call, you can still have a fun evening of whiskey tasting.
How Many Whiskies?
The first question is how many whiskies. The problem with a digital whiskey party is that chances are, every person will need to get their own bottle of each whiskey. It might be possible to ship a bottle of whiskey, but laws between and even within states can make that hard, making it easiest to have each person buy a bottle. This brings up the question of how many bottles your group should taste, as the typical tasting is between five and seven.
Choose a Theme
Now that you have a number, you need to know which whiskies to pour into your glasses etched with a group logo or each of your monograms. You can choose a theme, such as only rye, or only whiskey from a single distillery, or whiskey from a certain region. The point is to compare the differences within the set of whiskey. Remember to order the tasting correctly, with the strongest or smokiest flavors at the end of the tasting.
Send Out Tasting Note Sheets
Normally, you would print out a set of tasting note sheets so that your group can compare. But if you are doing a digital tasting, you can simply email the sheet to everyone. They don't even have to print it out, as long as they are taking notes. Since they are likely to be at their computer to use a webcam for the group video chat, it's easy to keep a window with the notes up.
Choose the Glassware
Next, you need to choose glassware. Should you use shot glasses in order to control the size of each tasting, or go with individual personalized whiskey glasses, such as rocks glasses? Others swear by Glencairn glasses, which are used by scotch distilleries. The choice is up to you, and you can either have the entire group decide on a specific glass for all of the tastings or switch it up to see if there are differences between what each person tastes.
Use Commemorative Engraved Glasses
At the end of the tasting, which will take some setup as discussed, you might want to send out personalized whiskey glasses. Create a logo for the group or send out monogrammed glasses to each member of the group. After the tasting, you can set up a weekly meeting, like a Whiskey Wednesday, where you all choose a whiskey or just grab what you have on the shelf and video chat for fun.
About Crystal Imagery
Crystal Imagery started as a hobby for Eric Schuchart, making custom engraved glasses in 2000. He started making deeply engraved gifts for his friends and family, and all the gift receivers raved about his work. Fast forward to 2013, when Crystal Imagery was incorporated with Sherri Blum joining as a business partner and co-founder. From there, the company kept growing, expanding from a modest garage to a full 10,000 square-foot facility in three short years. Using a special deep carving technique, Crystal Imagery creates a 3D relief you can feel in every glass. The technique is superior when compared to traditional laser or rotary etching. The deep engraving method adds depth and shadow to glass products. Crystal Imagery offers products including personalized whiskey glasses, Glencairn glasses, decanters, shot glasses, champagne flutes, and more. Give a unique gift or add personalized elegance to your home bar with Crystal Imagery.
Get personalized whiskey glasses for your whiskey tasting at crystalimagery.com