From Engraved Glasses to Decanters: Adding Elegance to Your Home Bar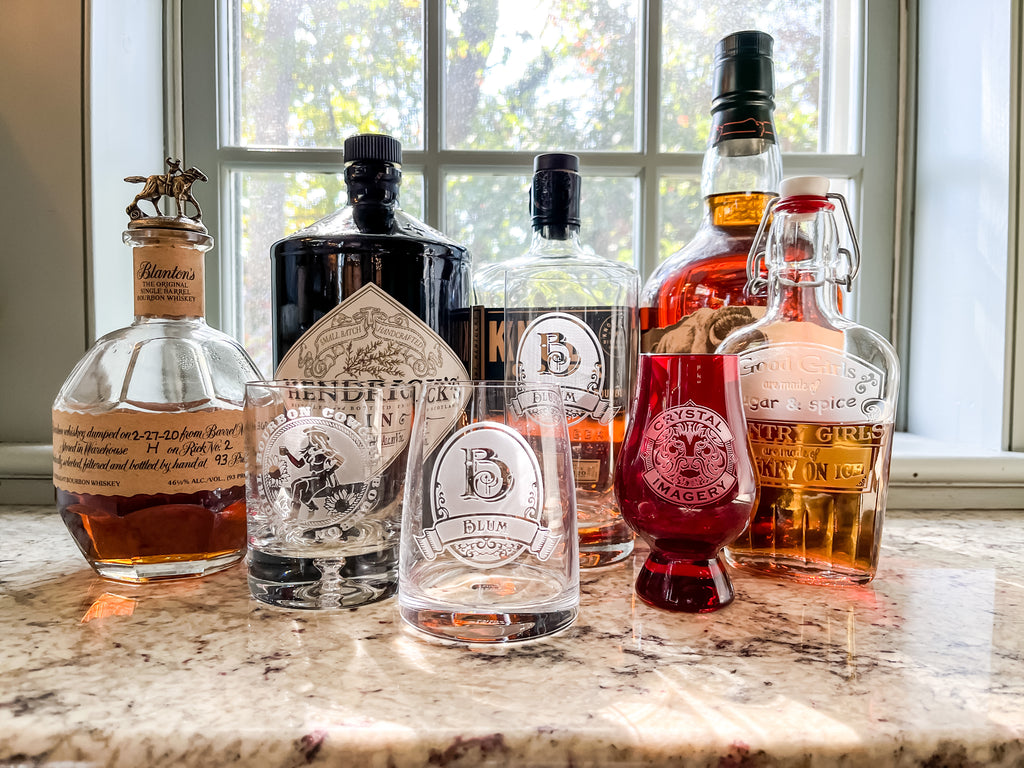 Adding certain items to your home bar can instantly make it feel more elegant. If you are looking to increase the luxe factor of your home bar, adding these items can help. Whether it's to impress guests or feel good and relax after a long day of work, they elevate the experience. For example, glasses etched with your name or a custom image add a touch of luxury to your bar and can be simple but effective.
Custom Engraved Glasses for Your Drinks
Choosing custom glasses is a foolproof way to add a new level of sophistication to your home bar. When a friend comes over, and you pull out custom whiskey glasses with a fictional whiskey label with your name engraved into them, it makes an impression. Plus, custom whiskey glasses can make even daily sippers feel like they came from the top shelf, helping you end a long workday on a high note.
Decanters to Show Off Your Liquor
Another way to add a bit of refinement to the home bar is through a decanter. Depending on the liquor, the decanter may function as a way to aerate the liquor, opening up flavors. This is most notable in wine. Other liquors, such as whiskey, don't change flavor when aerated. Instead, these decanters simply serve as a way of showing the liquor in a decidedly more graceful way than keeping it in the bottle.
High-Quality Bar Tools
If you are mixing cocktails, you want the process to be as polished as possible. That means you aren't using a regular spoon to stir or a shot glass to measure liquids. Instead, you want professional bar tools, such as a bar spoon, jigger, muddler, Boston shaker, and strainers. Presenting a high-end cherry on a metal pick is preferable to a regular wooden toothpick. Having the right tools for the job is essential, rather than simply using what you have.
A Crystal Ice Bucket to Keep Ice In One Place
Going over to the refrigerator to get cubes of ice for each glass is hardly sophisticated. Filling a crystal bucket beforehand and offering guests a pair of tongs adds panache to the drink-making process. Having it deeply engraved to match your custom whiskey glasses or decanters adds cohesion to your home bar.
A Cocktail Cart to Add Decoration
A cocktail cart is both a decoration and can act as a mobile home bar. Instead of having to walk over to a stationary home bar, you can bring your custom engraved glasses, bar tools, and decanters with you. Whether it's by the fire, by the pool, or just lounging in the sitting room, a cocktail cart can drastically cut down on the walking distance. Just remember to keep the crystal ice bucket stocked.
About Crystal Imagery
It all started as a hobby. Eric Schuchart started making custom engraved glasses for fun in 2000. Friends and family loved the results. In 2013, he was joined by noted interior designer to the stars Sherri Blum, and Crystal Imagery came to be. Using a deep-carving technique on the glasses, Crystal Imagery creates a unique effect that gives shadow and depth to the glass that you can feel. It's something typical laser and rotary surface etchings can't match. Crystal Imagery offers personalized whiskey glasses, highball glasses, Nick and Nora glasses, champagne flutes, decanters, flasks, and more glassware. If you want to add a new level of elegance to your home bar, choose personalized glassware from Crystal Imagery.
Get custom glasses to add a new level of luxury to your home bar from Crystal Imagery at crystalimagery.com