Cedar Ota Coffee: A Small Town Feel with Revolutionary Dream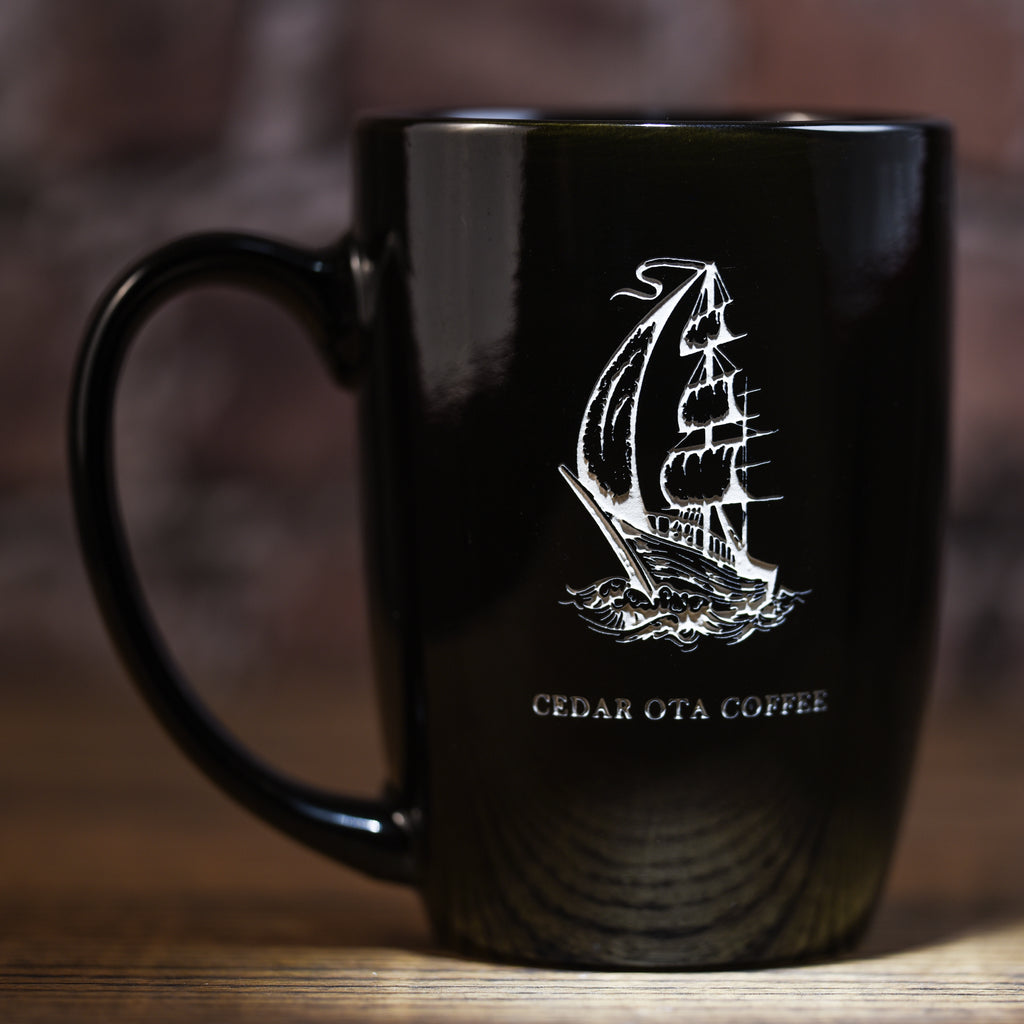 "Become the energy behind your dreams, the bridge between two distant friends, and the comfort of your morning before stepping out into the chaos of the arena." This is the mission of Cedar Ota Coffee. A family owned coffee roaster located in Dennis Mills, Louisiana. Cedar Ota Coffee is a specialty coffee roaster and they roast specialty coffees from around the world. Robert Pirie, the founder, finds coffee based on sustainability and source coffee from farmer friendly suppliers. 
The company name was derived from the name of his grandfathers dairy farm (Cedar Ota) which had been in the family for generations. Robert's logo is that of a ship in which he chose because his great great grandfather actually stowed away on a ship in Scotland headed to the US back in the 1800s which is how the Pirie family came to the new world.  Robert's company is passionate about people achieving their goals and they want to be the spark in the morning that gets them moving! Cedar Ota Coffee is a small company with revolutionary dreams. 
Check out the beautiful custom logo coffee mugs and colored logo glasses we made for them here!
https://www.cedarotacoffee.com/  
Do you want YOUR LOGO on a coffee mug? We can do that! Check out our company logo glassware options here.
Cheers,
Sherri and Eric