A Cocktail for Every Occasion: When to Best Enjoy These 5 Whiskey Cocktails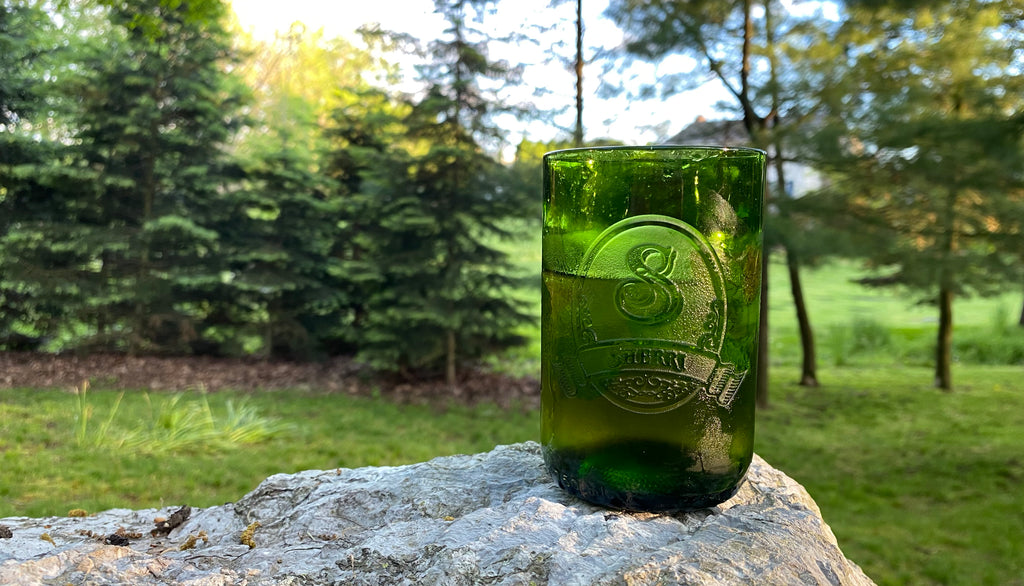 Whether it's happy hour or you are looking for a nightcap, there are plenty of whiskey cocktails for just about any occasion. When you are ready to fill your custom whiskey glasses with a classic cocktail, think about what time it is and which cocktail would go best. Here are some all-time favorite cocktails and some of the best times to pour them into your custom whiskey glasses.
Happy Hour: John Collins
Happy hour is the perfect time to have a refreshing cocktail. Nothing says refreshing like a John Collins. It's simple enough to make, with a whiskey sour base of bourbon, lemon juice, and simple syrup. Add club soda and a Maraschino cherry and orange slice for garnish. This everyday sipper cocktail is a tasty, simple, refreshing way of enjoying your favorite whiskey. It's also easier to cut down on the alcohol by volume if you pour more club soda. Nothing can welcome you home better than a customizable cocktail in custom highball glasses etched with your initials or custom logo.
Weekend Afternoon: Mint Julep
It's a hot afternoon in the summer, and you are looking for a fresh and refreshing cocktail. Enter the mint julep. Muddling the mint with the sugar or simple syrup releases the oil and aroma of mint, while crushed ice keeps the cocktail frosty. Served at Churchill Downs as the traditional drink of the Kentucky Derby, the mint julep is sweet, smoky, and full of refreshing herbal flavors. 
During Dinner: The Manhattan
As common as the martini, the Manhattan is a simple mixing of whiskey, sweet vermouth, aromatic bitters, and a cherry for garnish. While rye and bourbon are the most common whiskies for a Manhattan, Canadian whisky also produces a smooth Manhattan. This is an essential whiskey cocktail, making it perfect for pouring into your custom engraved glasses during a classy dinner party or just for a quiet dinner during the week.
After Dinner: Irish Coffee
For an after-dinner cocktail, try the Irish coffee. From a cold winter's night to after dinner, the Irish coffee is a simple yet iconic cocktail. It's not quite as simple as spiking any coffee with a shot of whiskey, however. You need an Irish whiskey, strong coffee, brown sugar to taste, and heavy cream that has been lightly whipped. A medium-to-dark roast with freshly ground beans is best. Freshly whipped cream is essential instead of a can.
Any Time: The Old Fashioned
There is no best time for an old fashioned, as it's always a great time for one. Whether you are having it at lunch while doing your best 1960s ad man impression or you want a cocktail when you get home from work, the old fashioned is fantastic. It's a whiskey-forward drink with sweetness from muddling sugar or simple syrup with bitters, and an orange slice as a garnish can add a slight citrus tang.
About Crystal Imagery
Eric Schuchart began a new hobby in 2000, making custom engraved glasses. He made deeply engraved gifts for friends and family. Unbeknownst to him, these would be the first steps in creating Crystal Imagery. When the gift receivers fell in love with Schuchart's work, he decided to incorporate Crystal Imagery in 2013. Joining him as a co-founder and business partner was Sherri Blum, an interior designer for celebrities. Quickly expanding, the company moved to a full 10,000 square-foot facility from a family garage. Crystal Imagery utilizes a deep-carving technique, letting you feel the 3D relief in the glass. The engraving can't be matched by traditional rotary and laser surface etchings and gives the glass shadow and depth. The company offers products including personalized whiskey glasses, flasks, decanters, Nick and Nora glasses, highball glasses, champagne flutes, and more glassware. Add personalized elegance to your home bar and indulge yourself with Crystal Imagery.
Get the custom glasses you need for cocktails for whenever you want a cocktail at crystalimagery.com