7 Strange Whiskies That Are Worth Trying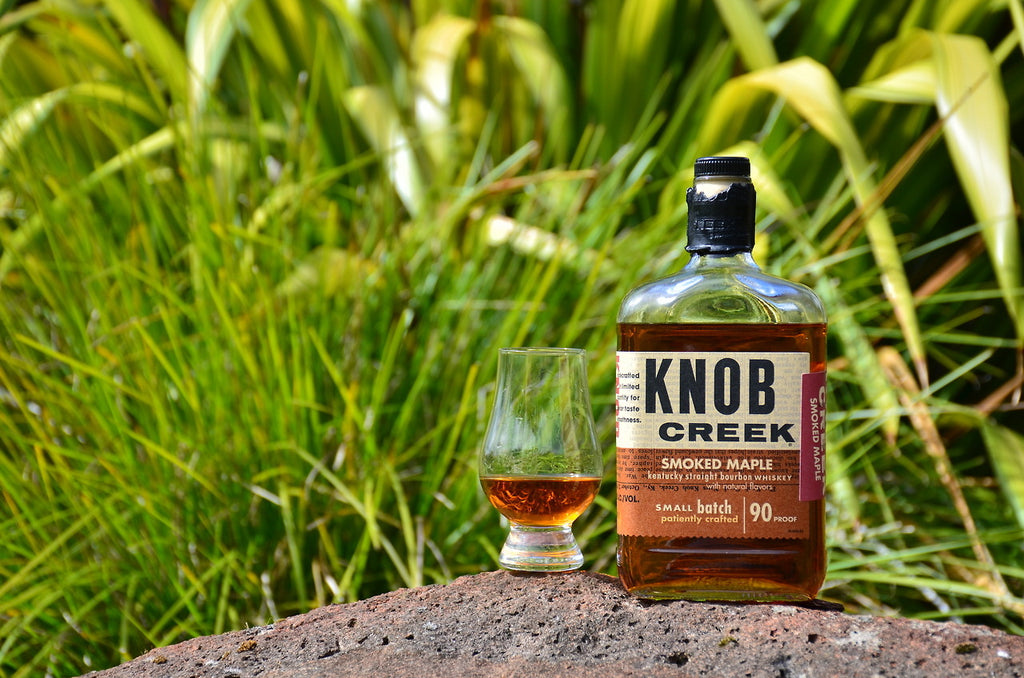 Try These 7 Whiskies with Strange Flavors
Sometimes, you want something unusual and different, out of the ordinary and even possibly rare. With whiskey, it isn't hard to find a rare or limited-batch whiskey, though they are often highly sought after. Instead of the fabled Pappy Van Winkle, fill your personalized whiskey glasses with something a little stranger. Flavored whiskies may not appeal to everyone, but there is likely one flavor that will resonate with you. Here are some interesting options.
Whiskey Union Boxing Hares
Is it beer? Is it whisky? Considered a "spirit drink" in the UK, this scotch was paired with specialty hops, giving the drink toffee, malt, pineapple, and cherry flavors with a slightly bitter hop finish.
Rogue Chipotle Whiskey
If you are looking for a spicy, peppery kick, try the Rogue Chipotle Whiskey. As you might imagine, it is made with chipotles, which are jalapeno peppers dried and smoked over cherry and alder wood. This gives it a tangy flavor. The whiskey starts as a mash, technically a beer, but is distilled with the chipotle to provide it with a unique flavor, eventually turning into a whiskey.
Kings County Chocolate Flavored Whiskey
When you crave gourmet chocolate, grab your whiskey glasses etched with your monogram and pair it with this chocolate-flavored whiskey from Kings County. This is perfect for anyone with a sweet tooth and is great for an after-dinner drink or a nightcap. Kings County, the first distillery in New York since Prohibition, infused its moonshine with cacao bean husks supplied by nearby Mast Brothers Chocolate.
Piehole Whiskey Pecan Pie
Are you craving a good Thanksgiving dinner? Why not go for the pie? This Canadian whiskey from Diageo has additives to make it taste like pecan pie. It's very sweet and probably better taken as shots than sipped from a rocks glass. If pecan pie isn't your favorite, Piehole offers other pie flavors, as well.
Sons of Liberty Pumpkin Spiced Whiskey
If you can't get enough of pumpkin spice flavor, this is the whiskey for you. Fear not, the Sons of Liberty distillery uses pumpkin, clove, cinnamon, and orange peel to create an award-winning whiskey that is better than what you will find in your favorite fall-themed latte.
Knob Creek Smoked Maple
Another unique flavor, Knob Creek took straight bourbon whiskey and added spices and maple syrup to achieve a smoked maple flavor. It's perfect for making an old fashioned with an added piece of bacon.
Mosswood Espresso Barrel American Whiskey
This one is for coffee lovers. Mosswood took barrels seasoned with cold brew from Bicycle Coffee. This, unsurprisingly, gives the whiskey a distinct coffee taste. The cold brew isn't wasted and is served at Bicycle's cafe.
About Crystal Imagery
It started as a hobby in 2000 when Eric Schuchart started making custom engraved glasses. When he started, he was simply making deeply engraved gifts for his friends and family. All the gift receivers loved what he made, and Crystal Imagery was incorporated in 2013 with co-founder and business partner Sherri Blum joined. Since then, the company has been growing by leaps and bounds. While it started in a modest garage, in just three years, Crystal Imagery expanded to a full 10,000 square-foot facility. The special deep carving technique Crystal Imagery uses creates a 3D relief in the glass that you can feel. The technique is vastly superior when compared to traditional laser or rotary etching. The method doesn't just give a simple surface etching but adds depth and shadow to glass products such as personalized whiskey glasses, decanters, shot glasses, champagne flutes, and more. Add elegance to your home bar or give a unique personalized gift with Crystal Imagery.
Get personalized whiskey glasses to fill with flavored whiskey at crystalimagery.com
Cheers,
Sherri