6 Ways to Celebrate Your Whiskey Group's Milestones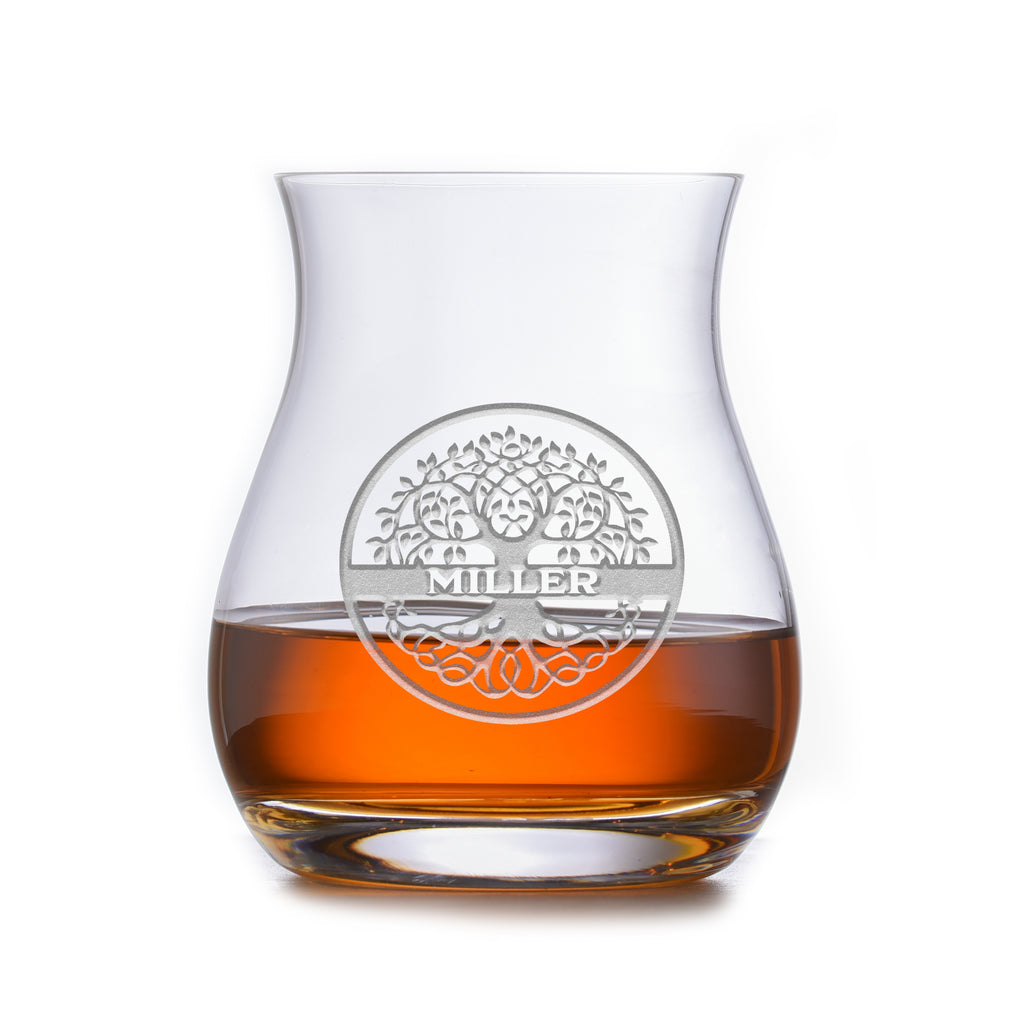 Whether you're celebrating a birthday or the anniversary of your group's founding, there are plenty of ways to celebrate your whiskey group's milestones. From getting glasses etched with your group's new, personalized logo to a competition to see who can make the best blend of whiskey as a fun event, there are plenty of options. Here are some of the most fun ways you can celebrate milestones with your whiskey group.
Get a Group Logo
First and foremost, celebrate your whole group by commissioning an artist to create a custom logo for the group. Come up with a group name, a few things you all love that should be part of a logo, and have the artist bring your design to life. Make it part of the Facebook group, put it on shirts, or even get stickers. The possibilities are endless.
Order Custom Whiskey Glasses
Once you have a logo, another crucial option presents itself: custom whiskey glasses engraved with the group's logo. Let's be honest, what group doesn't want their own custom whiskey glasses? It can be a surprise for the group's anniversary or a "just because" gift to celebrate creating the official logo. These special, custom glasses will help cultivate a distinguished feeling in any home bar, forging a connection between the members of your group. Glasses that have been deeply engraved are best, as it creates shadows and a relief in the glass that really make your design pop, something that can't be achieved with less-effective rotary or laser etching.
Break Out the Good Stuff
Next, you will need something to fill those fancy engraved glasses with, so break out the good stuff. Something fancy or more difficult to find, like W.L. Weller, is perfect for celebrating milestones. Whether it's a promotion or toasting a marriage, make sure you have something befitting the custom engraved glasses. And for all the times in between your milestones, custom whiskey glasses can even make everyday sippers feel like they came from the top shelf.
Come Up with a Celebratory Cocktail
No matter what kind of milestone it is, create a cocktail for it. Is it someone's birthday? Make a riff on their favorite whiskey drink. Change up the Old Fashioned. Add something to the Boulevardier. Whip up some homemade bitters and see how they change your favorite cocktail. If you're brave, you can even try to come up with a completely new cocktail. Either way, make sure it tastes good and looks even better in your new custom glasses.
Blend Taste-Off
Not ready to commit to a riff on a cocktail? Try a blend instead. For the anniversary of your whiskey group's founding, try blending your favorite whiskies together. Pour the combinations into your engraved glasses to give the logo a beautiful whiskey backdrop and see whose blend looks best. Combining flavors is an excellent test of your skills as whiskey drinkers, so try emulating the pros by blending at least two whiskies. It's a great way to use two whiskies that maybe you aren't especially fond of on their own but could blend into something extraordinary. Start on a small scale per person and work your way up to recipe proportions for the group tasting.
Celebrate with a Local Whiskey
Keep the celebration close to home. No matter what you are celebrating, buy a local whiskey, whether that means your city or state. You may even be able to convince a local distiller to host a tasting or go on a tour of their facility. If there are multiple distillers in your area, create a celebratory flight of whiskies. Nothing says celebration like filling your elegant custom whiskey glasses with whiskey from your hometown.
About Crystal Imagery
Eric Schuchart started making custom engraved glasses in 2000 as a hobby. He made deeply engraved gifts for his friends and family, planting the seed of what would become Crystal Imagery. After gift receivers fell in love with his work, Crystal Imagery was incorporated in 2013. Noted celebrity interior designer Sherri Blum joined Schuchart as a co-founder and business partner. The company expanded quickly from a family garage to a full 10,000 square-foot facility. Using a unique deep carving technique, Crystal Imagery creates a 3D relief in the glass to create shadows that make your design pop. You can even feel the engraving, something traditional rotary and laser surface etchings can't match. Crystal Imagery offers products including personalized whiskey glasses, Nick and Nora glasses, Glencairn glasses, decanters, champagne flutes, flasks, and more. Indulge yourself and add customized elegance to your home bar with Crystal Imagery.
Celebrate your whiskey group's milestones with custom engraved glasses from crystalimagery.com