5 Whiskies with Interesting Gimmicks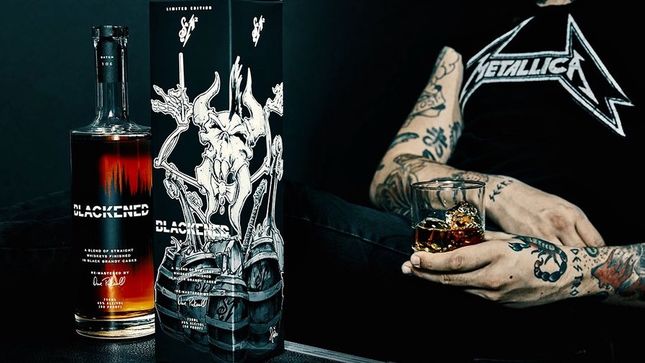 The whiskey world is not without its gimmicks. Filling your custom whiskey glasses with whiskies with interesting gimmicks can be a fun way to explore the odder side of whiskey. Some have aging methods that are out of the ordinary, while others use ingredients not immediately associated with whiskey. Here are some whiskies with interesting gimmicks you might want to try.
Jefferson's Ocean Aged at Sea—Maturing at Sea
Jefferson's Ocean Aged at Sea is, unsurprisingly, aged in barrels out at sea. The thought is that the sloshing of the whiskey from the waves helps it develop more quickly than simply leaving the barrels in a warehouse. The motion of the waves is supposed to help the whiskey soak in and out of the barrel faster. Though once experimental, this expression is now a regular offer from Jefferson's, making it fairly easy to find.
Rogue Chipotle Whiskey—Jalapeno Peppers
Chipotle peppers, dried and smoked jalapenos, are used in nearly every aspect of Rogue Chipotle Whiskey. Chipotles are used in the mash, smoked and worked into the wash. It starts as something close to a beer but is later distilled into whiskey. More peppers are thrown in during the maturation process. What you end up with is one tangy whiskey.
Boxing Hares—Hops
Boxing Hares is not technically whiskey. It's classified as a "spirit drink." Boxing Hares is the second of the three releases from Whiskey Union's launch. It combines Scotch and hops meant for craft beers. According to Whiskey Union, the taste is malt, toffee, pineapple, cherry, and of course, hops. There is also a hint of bitter hops in the finish. You might even want to use customized beer glasses instead of your typical whiskey glasses for an even more unique experience.
Metallica BLACKENED—Aged to Music
While Jefferson's uses the waves of the ocean to age its whiskey, Metallica's BLACKENED whiskey is aged to the sounds of the band's Black Album. The late master distiller Dave Pickerell, known for his work with Maker's Mark, Whistlepig, and other distilleries, partnered with Metallica just before his death in 2018 to create BLACKENED. Now taken over by Rob Dietrich, formerly of Stranahan's, this brandy barrel-aged whiskey certainly has a pedigree. The vibrations are supposed to add color and flavor thanks to the whiskey interacting with the barrel. The result is worth trying at least once.
Fishky—Aged in Salted Herring Casks
Chances are good that Fishky will never grace your personalized whiskey decanter. There's record of only one barrel existing, and there are doubts of even that. Fishky was supposedly Bruichladdich, first aged in a sherry cask and then in a barrel that held salted herring. It's not hard to imagine it probably tasted fishy and salty and was certainly only created for the gimmick. Whiskey reviewer Mark Gillespie claimed to have had some of the 2007 "release," and his review was that it was the worst whiskey he had ever tasted. There are no known expressions available, but it's certainly intriguing to imagine.
About Crystal Imagery
Eric Schuchart decided to take up a hobby in 2001, making personalized engraved glasses for family and friends. They were a hit. Crystal Imagery then transformed from a hobby to a full-time job in 2013 as Sherri Blum, a well-known interior designer for celebrities, partnered with Schuchart. Now, Crystal Imagery offers two techniques for etching. A deep etching technique offers the highest luxury, producing a depth and shadow unmatched by traditional rotary surface etching methods. A UV laser etching offers a better result than CO2 lasers, giving a crisp, precise etching that cuts the surface instead of cracking. Crystal Imagery offers personalized whiskey glasses, flasks, customized beer glasses, crystal ice buckets, wine glasses, and a wealth of other glassware options.
Pour your gimmick whiskey into custom glasses from Crystal Imagery at
crystalimagery.com