5 Ways to Chill Your Cocktails and Beer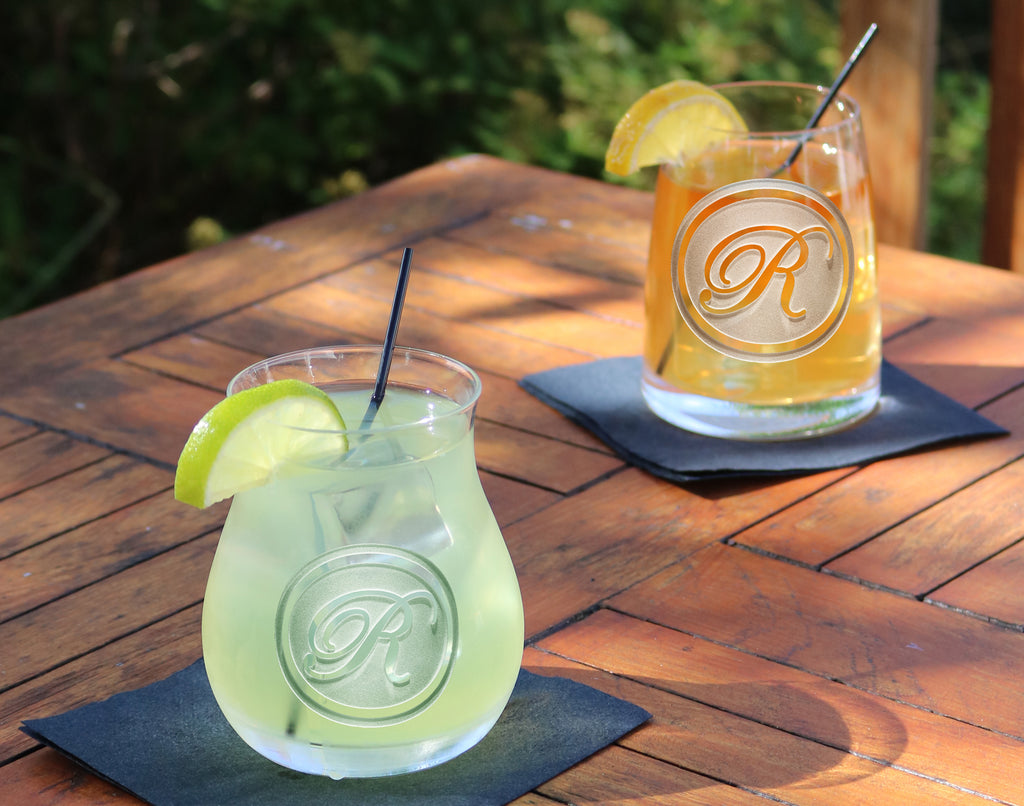 When you want a drink, you probably want it cold. After all, what is an old fashioned without ice? A beer after work is called a "cold one" for a reason. The problem is, there are a few different methods of keeping your drink cold, and they are not all suitable for every type of drink. From chilling your custom whiskey glasses with a single, large ice ball to using whiskey rocks, here are some of the ways on how to chill your beer or cocktail glasses.
Shaking vs. Stirring
Shaking your drink with ice can seem intense, but it's really just a fast option to make it cold. It can chill a drink in a third of the time it takes to stir. It also adds texture. On the other hand, it could also dilute and cloud the drink. Shake your drink if it has opaque ingredients like egg, cream, or citrus. If your drink is all liquor, tonics, and bitters, such as a martini, you will want to stir it instead. This prevents over-diluting and creates a better balance of spirits.
A Single, Large Ice Cube
The only thing that should be fancier than your personalized whiskey decanter or glasses should be the ice cube in your old fashioned: a single, large ice cube. It can be an actual cube, though a sphere is also common. A single ice cube has less surface area than a handful of ice cubes. This means it melts slower, in turn diluting your drink slower. You can find plenty of molds for a large ice cube, so search for the one you like best.
Whiskey Rocks
Though most often used for a finger or two of whiskey, whiskey rocks can be used for just about any drink. Want a glass of vodka? Throw in whiskey rocks. You keep whiskey rocks in the freezer and put them in the glass only when you are ready to chill your drink. They are often made of metal but can also be actual polished rocks. Because whiskey rocks aren't ice, they don't dilute your drink. Instead, you can control how many drops of water you put in.
Crushed Ice
Drinks with crushed ice are great on a warm, sunny day. Crushed ice adds texture, whether it's the derby classic of a mint julep or slushy margarita. Crushed ice dilutes a drink just enough to make it ultra-refreshing and not too strong.
Using the Freezer
Another option is to frost some glasses, doing away with ice altogether. This is common with customized beer glasses, helping to keep your beer colder longer. It's important you don't let your glass reach the freezing point, as this could cause foaming for your beer. Don't use this method for beers that are meant to be served at room temperature.
About Crystal Imagery
Eric Schuchart decided to start a fun side project as a hobby in 2001. The seeds of Crystal Imagery were planted when he started making custom engraved glasses for friends and family. They loved the gifts he was able to produce. Sherri Blum, a noted interior designer for renowned celebrities, joined Eric in 2013, and Crystal Imagery was born. The personalization of each piece of Crystal Imagery glassware are achieved with a deep carving technique that laser and rotary surface etching methods can't match. Crystal Imagery offers personalized whiskey glasses, decanters, flasks, customized beer glasses, and many more glassware options. Add a touch of sophistication to your home bar with deeply engraved customized glassware from Crystal Imagery.
Get the glasses you need for your ice and drinks at crystalimagery.com