5 Things to Know About the Old Fashioned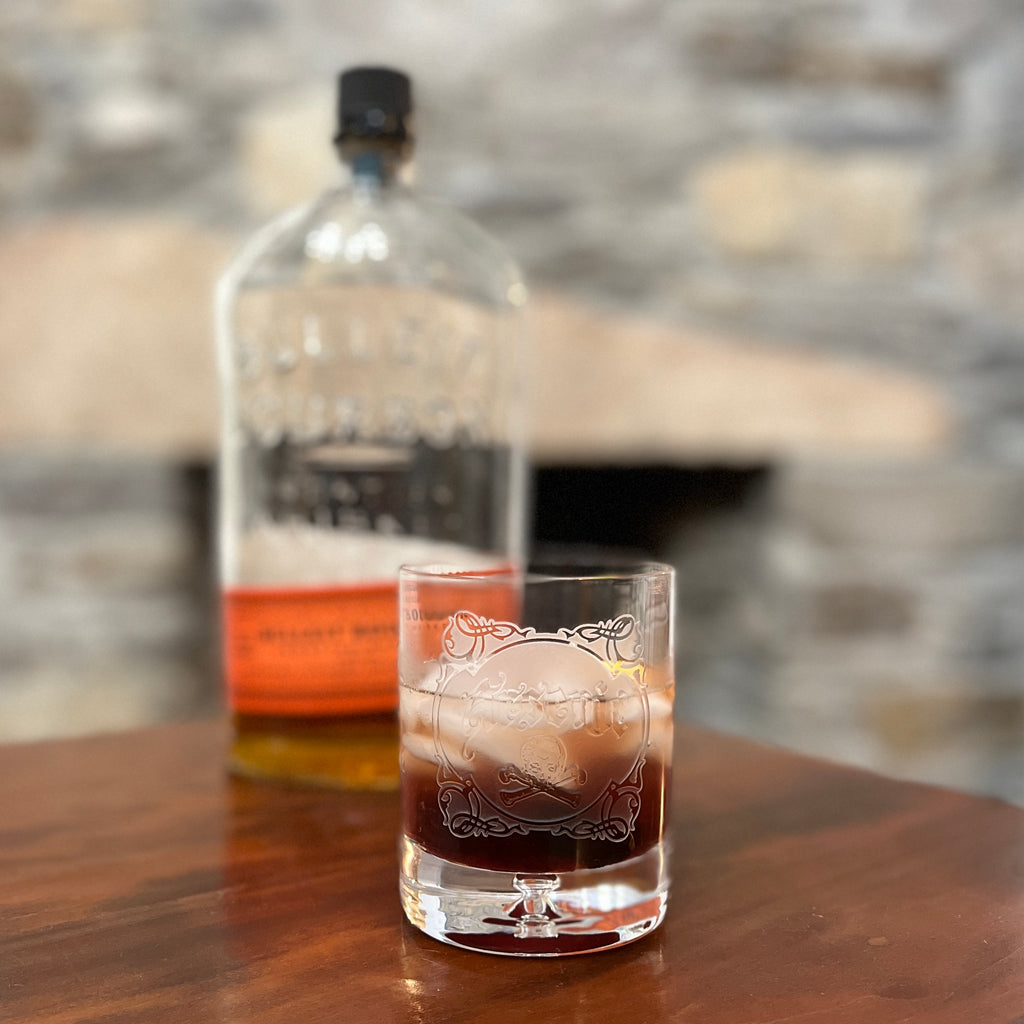 One of the most famous whiskey cocktails is the old fashioned. Popularized in the late 20th century thanks to the character Don Draper in Mad Men, the old fashioned is a fairly simple cocktail to make, and thus a popular option among whiskey drinkers. The old fashioned can be made with a wealth of variations, leading to strong opinions from many bartenders on the "right" way to make an old fashioned. Before you fill your personalized whiskey glasses with an old fashioned, here is some history and everything you need to know about the famous cocktail.
The Origins of the Old Fashioned
While some claim the old fashioned was created in 1881 at the Pendennis Club, the recipe for an old fashioned has been around since 1806. It was a spirit, bitters, water, and sugar. At the time, it was referred to as a bittered sling. Today, it is typically made with those same ingredients, with bourbon being the spirit of choice. A sugar cube or simple syrup is used with a dash or two of Angostura bitters, a splash of water, and occasionally a slice of orange peel.
What Are Bitters?
Bitters are an essential ingredient in the old fashioned. They are a neutral, high-proof spirit usually infused with fruit, spices, herbs, leaves, bark, and roots. Together, these are known as botanicals. The "default" bitters is Angostura, aromatic bitters that form the basis of most old fashioneds. However, there are plenty of other bitters, such as chocolate and celery. Another common bitters used in old fashioned is orange bitters.
Variations on the Old Fashioned
If you want something slightly different to pour into your custom engraved glasses, it's easy to find a wide variety of variations on the old fashioned. You can use other fruit, such as adding a muddled cherry and cherry juice, different bitters, or even use rye instead of bourbon. Another variation is adding sweetness, such as with muddled strawberries or blood orange soda.
How Close Is the Manhattan?
The old fashioned is close to another classic whiskey cocktail, the Manhattan. Both have bourbon or rye and a few dashes of bitters, but the Manhattan swaps out simple syrup or sugar with sweet vermouth. The Manhattan is served up, or without ice, and in a martini or coupe glass. The old fashioned is served in a rocks or old fashioned glass and with either a large sphere or cube of ice.
Which Whiskies Should You Use?
If you are ready to make an old fashioned, which whiskies should you use? You want something with higher strength, so it stands out from the bitters, sugar, orange, and cherries. It also needs to survive dilution, so you will want something that is at least 90 proof. This means whiskies such as Buffalo Trace, Maker's Mark, Woodford Reserve, and Elijah Craig are great for mixing up an old fashioned. You will be ready to live a life of elegance like Don Draper with glasses etched with your monogram filled with old fashioneds in no time.
About Crystal Imagery
In 2000, Eric Schuchart started making custom engraved glasses as a fun hobby to create gifts for friends and family. They loved the results. He was joined in 2013 by Sherri Blum, a noted interior designer to the stars. Together, they created Crystal Imagery. The unique 3D effect Crystal Imagery creates on glass is thanks to a deep-carving technique, giving the glass shadow and depth that you can feel. Typical laser and rotary surface etchings aren't able to match the technique. Crystal Imagery offers personalized whiskey glasses, Glencairn glasses, highball glasses, champagne flutes, Nick and Nora glasses, decanters, and more glassware. Add a touch of elegance to your home bar with personalized glassware from Crystal Imagery.
Cheers,
Sherri
Buy customized whiskey glasses for your old fashioneds at crystalimagery.com