5 Odd and Rare Whiskies Worth Seeking Out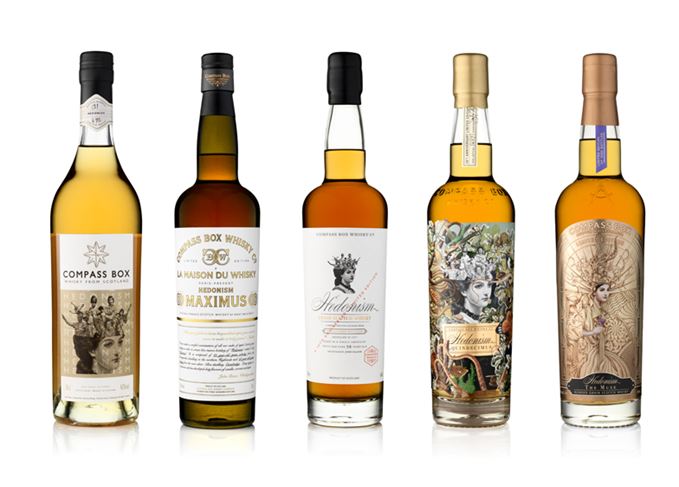 When you have personalized whiskey glasses, you want to have something interesting to put in them. From the rare to the odd, there are plenty of whiskies perfect for pouring into custom whiskey glasses, lending an elegance that is hard to find any other way. Here are some of the odd, rare whiskies you might want to try if you are ready to move on from everyday sippers.
The Illegal Whiskey: Compass Box The Spice Tree
Independent whisky maker John Glaser of Compass Box blended Highland malt that had been partly finished in casks with 195-year-old French oak staves. It's a technique similar to what some winemakers use, which can accelerate the effects of aging. However, the Scotch Whisky Association deemed it unlawful, threatening legal action against Compass, which pulled The Spice Tree off shelves. While a new, SWA-approved expression with specially made casks appeared in 2006, finding the original expression can spice up your custom engraved glasses with something that should not have hit shelves. Plus, it's not likely you'll be able to find more for your engraved glasses, so finding a bottle can be exhilarating.
The French Fusion: William Grant & Sons' Auld Alliance
In 1987, William Grant & Sons' new product development team was looking to diversify. Marrying French Armagnac with male Scotch whisky resulted in Auld Alliance. It goes well with an excellent meal or as a satisfying end to the day, commemorating the alliance between Scotland and France. They are still available at auction or for hundreds of dollars in stores. It's a unique taste that is hard to find in other whiskies.
The Rice Whiskey: Kikori
Most whiskies are made from barley, rye, and corn. Kikori Rice Whiskey, however, is made from rice. It's something as unique as your glasses etched with a custom logo. While Kikori is available mainly on the West Coast of America, it's still possible to find or ship all over. It is made and aged in Japan, and the only grain used is rice. This makes it smooth and easy to drink, especially from your custom whiskey glass.
The Thai Tradition: Reindeer Antler Whiskey
Called Yaa Dong in Thailand, reindeer antler whiskey is an old Thai tradition. It's an infusion aged in a reindeer antler cask. It's believed that reindeer whiskey boosts vitality and all-around good living. The herbs infused in the whiskey are meant to improve taste or even treat ailments, much like a hot toddy.
The Possible Urban Legend: Fishky
Fishky is so hard to find it borders on being an urban legend. However, it did, at one point, exist. It was a single cask of Bruichladdich finished in a Sherry cask. It then underwent a secondary aging period, using an ex-herring cask. It was bottled in 2007 with just over 50% abv, and noted as being absolutely terrible, with notes of malt, brine, heather, and the sea. The herring came out unpleasantly, tasting as if you were drinking seawater with your whiskey. The novelty is not just the taste, as with the rest of the items on this list, but how rare and unique it is.
About Crystal Imagery
When Eric Schuchart started making custom engraved glasses in 2000, it was a hobby. He began by making deeply engraved gifts for his friends and family, the first steps in starting Crystal Imagery. The gift receivers fell in love with his work, leading to Crystal Imagery being incorporated in 2013. Sherri Blum, an interior designer for celebrities, joined as a co-founder and business partner. The company quickly expanded, moving from a family garage to a full 10,000 square-foot facility. Crystal Imagery uses a deep-carving technique to create a 3D relief in the glass. You can even feel the engraving, which gives the glass shadow and depth, unmatched by traditional rotary and laser surface etchings. Crystal Imagery offers products including personalized whiskey glasses, Nick and Nora glasses, flasks, champagne flutes, and more. Indulge yourself with Crystal Imagery and add customized elegance to your home bar.
Be ready for odd and rare whiskies with custom whiskey glasses at crystalimagery.com