5 Excellent Whiskies to Try in the New Year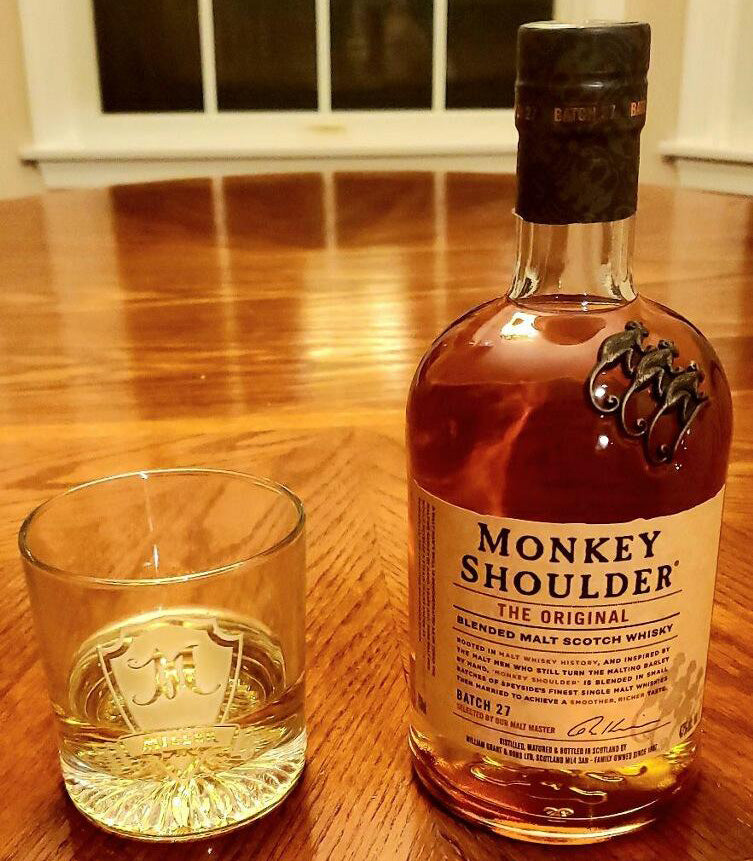 5 Whiskies to Add to Your Home Bar for the Weekend
You get home after work or want a drink on the weekend. You reach into your home bar and pull out the same whiskey you have had for the past few years. Now, you think, is a great time to branch out and try something new in the new year. These are the top whiskies to try and pour into your custom whiskey glasses when you decide it's time for a change.
Monkey Shoulder Blended Malt Scotch Whisky
This light scotch is made with a blend of Glenfiddich, Balvenie, and Kininvie. It's like a boozy cream soda that is balanced out with an earthy malt and has great depth and mouthfeel. It's an award-winning, affordable scotch that is perfect for adding to your home bar.
Maker's 46
Chances are, the original Maker's Mark has already graced your custom engraved glasses. If you are looking for something new, try Maker's 46 instead. Made with the regular Maker's Mark, Maker's 46 is aged in seared French oak barrels that have finished staves added. This amps up the vanilla and baking spice notes, creating a different experience than regular Maker's Mark. You can also get peach notes from the whiskey, which is also a higher proof, 47%, than the original.
Suntory Toki
Japanese whisky has become elusive in the past few years, thanks to dwindling stocks. The Japanese distillers had no idea their whisky would jump in popularity and thus did not have the foresight to age as much as they clearly should have. If you are looking to get into Japanese whisky, Suntory Toki is the exception to the rarity rule. It's relatively easy to find, won't break your bank, unlike many other Japanese whiskies, and makes a fantastic highball. There's a reason it's a staple, and it's a great introduction to Japanese whisky to put into your custom glasses etched with your monogram.
Angel's Envy
Finished in former ruby port wine barrels, Angel's Envy is a play on words. Distillers expect to lose some whiskey in a barrel due to evaporation, and this is called the "angel's share." This balanced whiskey has notes of vanilla, bitter chocolate, maple syrup with oaky undertones.
Pendleton
If you have a sweet tooth, Pendleton is for you. An otherwise light Canadian whisky, Pendleton's overwhelming sweetness gives way to notes of toffee, vanilla, and artificial maple syrup. It's a great everyday sipper but benefits from adding to soda to bring out the vanilla notes.
About Crystal Imagery
It started as a hobby in 2000 when Eric Schuchart started making custom engraved glasses. When he started, he was simply making deeply engraved gifts for his friends and family. All the gift receivers loved what he made, and Crystal Imagery was incorporated in 2013 with co-founder and business partner Sherri Blum joined. Since then, the company has been growing by leaps and bounds. While it started in a modest garage, in just three years, Crystal Imagery expanded to a full 10,000 square-foot facility. The special deep carving technique Crystal Imagery uses creates a 3D relief in the glass that you can feel. The technique is vastly superior when compared to traditional laser or rotary etching. The method doesn't just give a simple surface etching but adds depth and shadow to glass products such as personalized whiskey glasses, decanters, shot glasses, champagne flutes, and more. Add elegance to your home bar or give a unique personalized gift with Crystal Imagery.
Get personalized whiskey glasses to fill with flavored whiskey at crystalimagery.com
Cheers,
Sherri