4 Whiskey Glass Holiday Gift Ideas for a Whiskey Lover From Crystal Imagery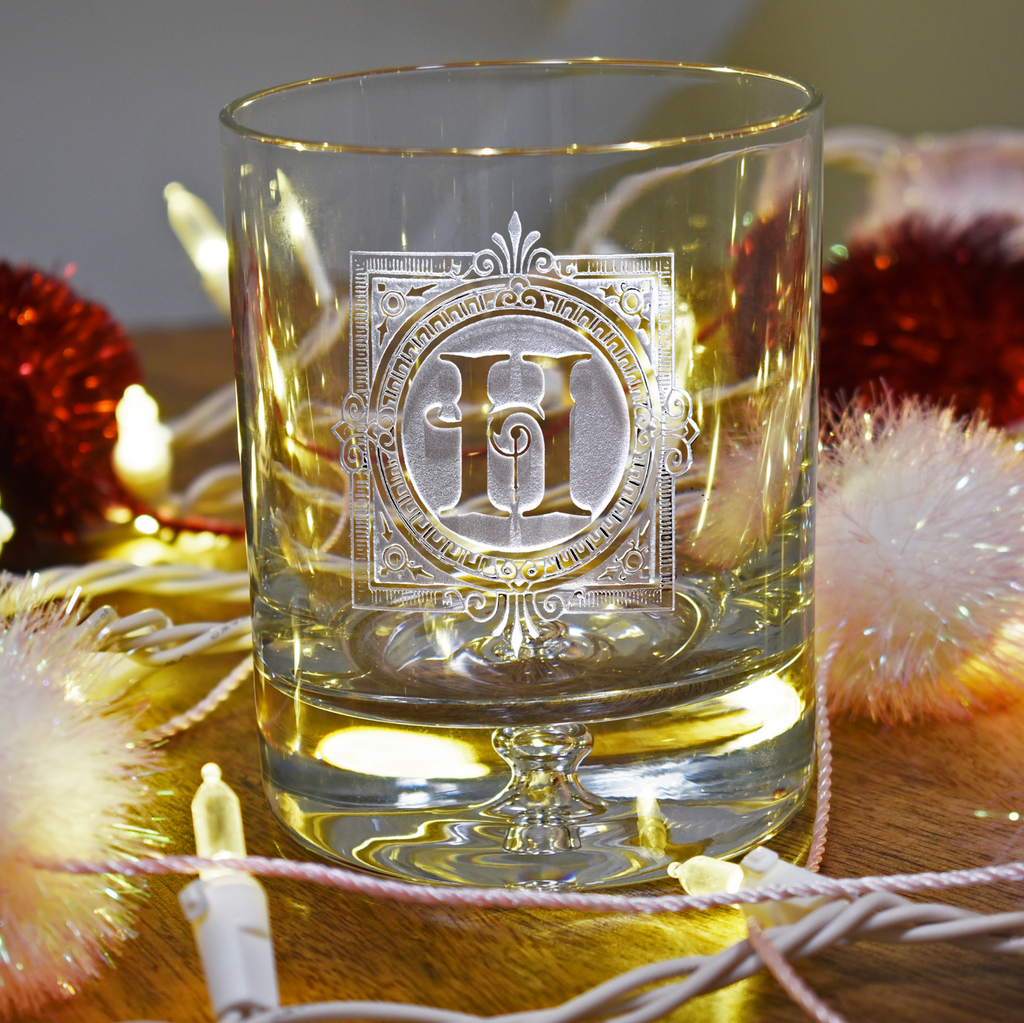 Whether your favorite whiskey lover prefers scotch, bourbon on the rocks, or a cocktail, Crystal Imagery has gift ideas for you. Crystal Imagery's personalized whiskey glasses use a special deep carving technique, leaving depth and shadow in the glass. Whether it's a custom logo or a personalization offered by Crystal Imagery, it will be breathtaking and well-loved by your whiskey lover. Here are some of the beautiful glasses Crystal Imagery offers.
Rocks Glasses for Old Fashioned Lovers
Rocks glasses are the classic whiskey glasses. Named for being the traditional "on the rocks" glass for whiskey, these whiskey glasses are also used for old fashioneds. If your whiskey lover has perfected their old fashioned, custom whiskey glasses are the perfect gift. They will love the high-quality glasses, from a custom logo to a fictional whiskey label bearing their name. It will make any whiskey feel like it came from the top shelf and impress guests when they make a cocktail.
Glencairn Glasses for Scotch Lovers
The Glencairn glass is quite a bit different from the typical rocks glass. These glasses have a bulb at the bottom and taper up. They are used to savor the aroma and taste of a good whiskey and are often used for scotch. It's what distilleries in Scotland and Ireland tend to use when sampling whisky. If aromas and scotches are what your whiskey lover goes for, get them these engraved glasses from Crystal Imagery. It's perfect for sharing new whiskies or just enjoying a taste after work, and the aesthetics add grace and dignity to any home bar.
Highball Glasses for Mixed Drink Lovers
The highball is a simple cocktail that exploded in popularity in Japan. There are two different versions, and both use a highball glass. While originally mixed with plain soda water, the typical highball in America is whiskey and ginger ale with ice. For the Japanese version, use large blocks of ice. Put one in, stir until a frost appears. Pour off excess water and add another cube. Add whiskey and then stir exactly 13 times clockwise. Put one last block of ice in, top with soda water, and stir three times.
Shot Glasses for Everyone
Some days, your whiskey lover might just want to do a shot of whiskey or savor a small amount. Custom engraved shot glasses are perfect for this. They can also be an elegant replacement for a jigger in a pinch when making cocktails and certainly put a high-class touch on measuring out whiskey. A custom shot glass is as versatile as your gift receiver makes it.
Get custom whiskey glasses and other gifts from Crystal Imagery at
crystalimagery.com