Looking for A New Scotch? Try These 4 Scotch Whiskies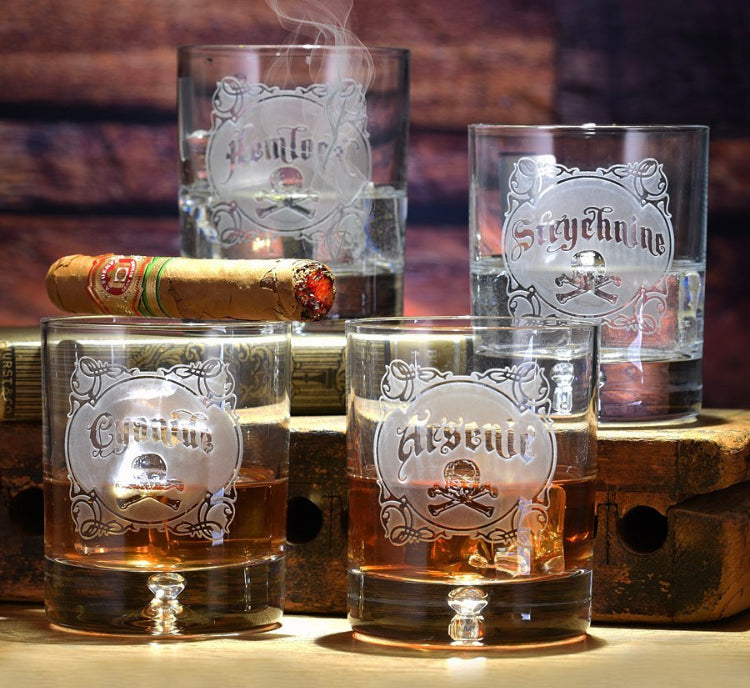 If you are looking to branch out and try a new scotch whisky, there are plenty of options available. This list will give you some options and a few reasons you might want to pour them into your personalized whiskey glasses. Some are elegant, befitting your personalized whiskey glasses, while others are more like expensive daily sippers that will feel top-shelf in your customized barware. Here are four scotch whiskies you should try.
Lagavulin 16 Years Old
If you are looking for a smoky whisky to add to your collection, try the Lagavulin 16 Years Old. This crowd-pleaser has a noted peaty, smoky, savory flavor like many other Islay scotch whiskies. Even if you don't typically like Islay scotch, this is one to try as it's packed with flavor. It's also widely available but is a bit too pricey to be a daily sipper. It will, however, be perfect for your custom engraved glasses, because the only thing that could make the Lagavulin better is sipping it out of a whiskey glass deeply engraved with a custom monogram. Want something even better? Try the Distillers Edition in your engraved glasses.
BenRiach Original 10
BenRiach may not yet be as popular as other distilleries, but it is steadily making a name for itself. The Original 10 and Smoky 10, depending on whether you like peated or unpeated, are both excellent single malts. Both are matured in a range of casks, including ex-bourbon, rum, virgin oak, sherry, and port. Delicate but flavorful, they are just complex enough for any scotch connoisseur. That being said, if you are looking for a good, peaty scotch, spring for the BenRiach Authenticus.
The Macallan 15 or 18
Could you say the Macallan 18 Sherry is overpriced? Yes, but it's also smooth and an excellent scotch that you will want to pour into your custom whiskey glasses time and time again. It's not adventurous, but it is perfect for non-scotch drinkers and offers an interesting look at what 18 years of maturing can do to whisky. Both the 18 and the 15 statements are matured in Oloroso sherry-seasoned casks made from American and European oak that give them a creamy, fruity mouthfeel. They are spicy and fruity with chocolate and vanilla notes.
The GlenDronach Revival 15 Year
The GlenDronach Revival 15 Year is aged in the Highlands of Scotland in Pedro Ximenez and Oloroso sherry casks, lending itself to a spiced fruit start. The flavors continue to evolve, with notes of chocolate-covered cherries, honey, pecans, and cedar. The Revival also made the top of the list of scotches ranked by Liquor.com, so if you want a scotch that will keep you guessing, choose the Revival. Your personalized glasses etched with your monogram deserve the best. Fill your custom barware with any of these four scotch whiskies and you won't be disappointed.
About Crystal Imagery
Eric Schuchart started making custom engraved glasses in 2000 as a hobby. He made deeply engraved gifts for his friends and family, planting the seed of what would become Crystal Imagery. After gift receivers fell in love with his work, Crystal Imagery was incorporated in 2013. Noted celebrity interior designer Sherri Blum joined Schuchart as a co-founder and business partner. The company expanded quickly from a family garage to a full 10,000 square-foot facility. Using a unique deep carving technique, Crystal Imagery creates a 3D relief in the glass to create shadows that make your design pop. You can even feel the engraving, something traditional rotary and laser surface etchings can't match. Crystal Imagery offers products including personalized whiskey glasses, Nick and Nora glasses, Glencairn glasses, decanters, champagne flutes, flasks, and more. Indulge yourself and add customized elegance to your home bar with Crystal Imagery.
Get personalized glasses for your new favorite scotch at crystalimagery.com