Get the Ultimate Custom Gifts for the Whiskey Lover in Your Life with Crystal Imagery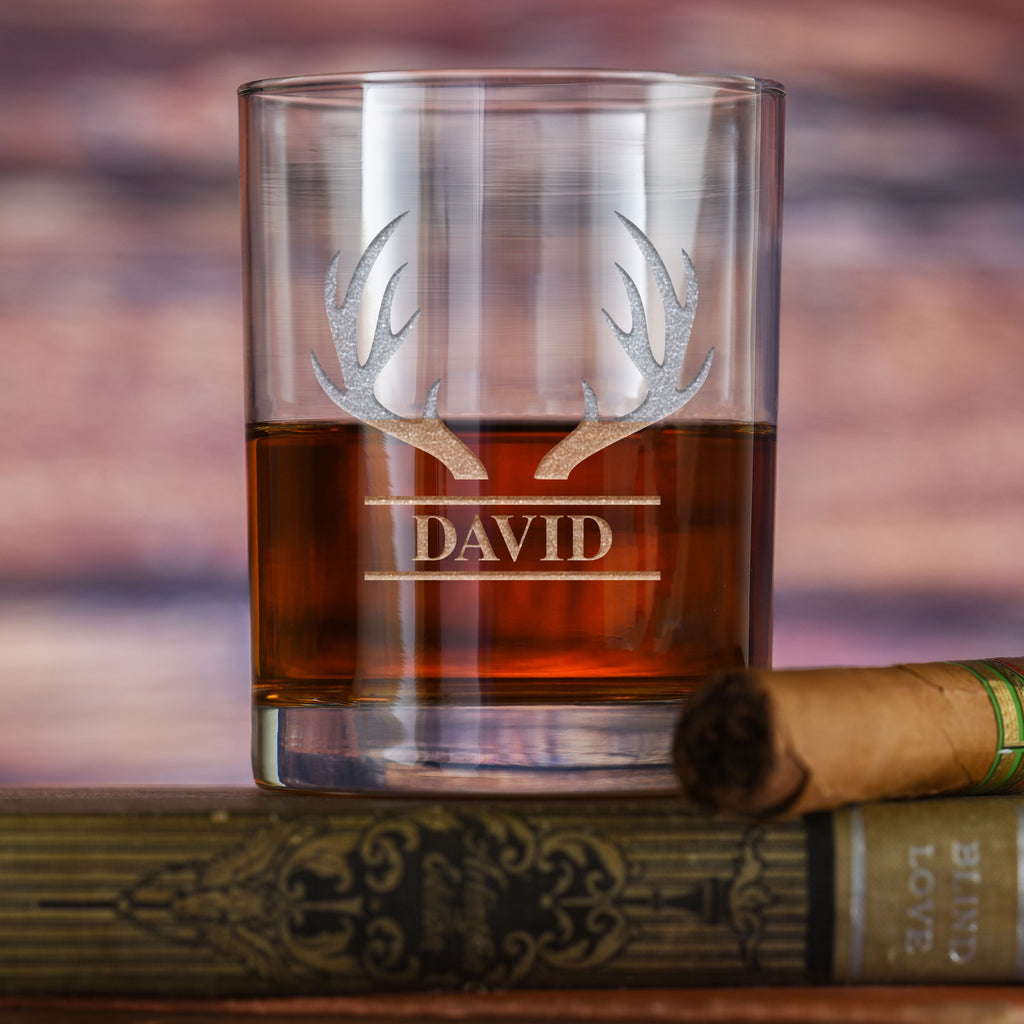 If you are looking for the ultimate gift for your favorite whiskey lover, look no further than Crystal Imagery. With personalized whiskey glasses, decanters, and more, you can easily create something that is unique for a birthday, anniversary, or other gift-giving occasion. The deeply engraved glass gives a 3D effect that you can feel, unlike normal laser etching, giving each piece a special touch. Here are some of the exceptional custom glassware items that Crystal Imagery offers.
A Whiskey Label Engraved Bar Glass
If your whiskey lover has ever wanted their own distillery or private reserve, these custom whiskey glasses are for them. With a label design that includes "premium barrel aged" and "distilled and bottled by" with a last name, hometown, and state to make it look official, it's a fantastic gift. The label design is deep carved out of the glass, leaving just the words and personalization raised in relief from the surface.
A Monogram Full Emerald Design Flask
This glass flip-top hip flask is deeply engraved with an initial for personalization. The flask has a leak-proof rubber seal, making it perfect for storing whiskey and other liquors. The deep carved technique used to achieve the engraving creates a depth and quality that simply can't be achieved with laser or rotary etchings.
An Engraved Personalized Glencairn Whisky Glass
Derived from the glasses that are used in Scottish whisky labs and distilleries, the official Glencairn glass is ideal for sipping whiskey, scotch, and more. It's considered the "official whiskey glass" by experts as it lets the drinker appreciate the nuances of the liquor. It's a full bowl that tapers at the top rim, enhancing color, body, aroma, taste, and finish. It can be personalized with an initial against a shield with a full last name underneath.
A Shot Glass with Name for Whiskey Lover
Custom engraved glasses, such as shot glasses with a monogram and name are the perfect bridal or groomsman gift, or for the classy man or woman who already has everything. These meticulously crafted made-to-order shot glasses are a unique gift for anyone who enjoys whiskey, bourbon, rye, scotch, tequila, or other liquors. They will quickly be the go-to shot glass for measuring out liquors or using at parties.
A Typewriter Font Engraved Highball Cooler Glass
Is your favorite whiskey lover ready for a cocktail? These custom highball glasses feature a monogram in a vintage typewriter font, fitting right into your vintage or retro industrial loft or steampunk bar. The deep engraving leaves the monogrammed letter on the surface, carving away around it for a unique appearance.
Get custom deeply engraved glasses and more for the whiskey lover in your life at crystalimagery.com