Funny, Elegant, Cool: Engraved Glasses From Crystal Imagery Offers Gifts for Every Occasion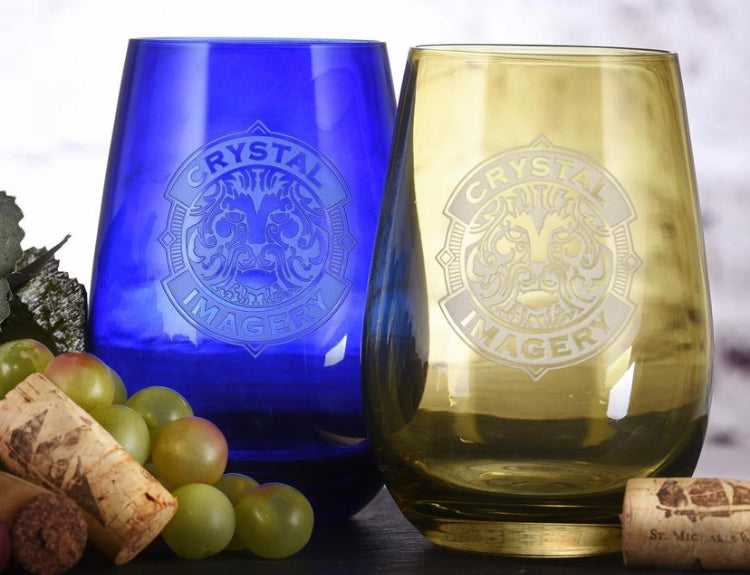 From birthday to wedding to "just because," Crystal Imagery has the perfect gifts for all whiskey lovers. From a DOF rocks glass to a Glencairn glass, each of their engraved glasses is deeply engraved with a special technique that gives your design depth and shadow. This technique is superior to traditional laser or rotary etching because it really makes your engraving pop. Whether you want a logo that's funny, elegant, or cool, Crystal Imagery has you covered.
Shut Up Liver You're Fine
Are you looking for the perfect gift for a snarky friend who loves their whiskey? The "Shut Up Liver You're Fine" DOF Rocks Glass is sure to be their new favorite glass in their home bar. When they need a drink after work or a stressful day, they'll want to reach for this glass and pour a finger or four of their favorite whiskey.
Your Whiskey Label
If you want to go the personalized whiskey glasses route, you can give the gift of a glass with a custom whiskey label. It can feature their last name as part of a unique whiskey label, perfect for the whiskey lover who has dreamed of one day having their own private reserve or distillery. The engraving can also include their home state, city, and a number of liquor options, from whiskey to scotch to gin, tequila, and more.
Mr. and Mrs. Personalized Engraved Scotch Whiskey Glass Set
Do you need a gift to celebrate your friends' wedding? Do they both love whiskey? These custom whiskey glasses come in a set of two, one for him and one for her, each bearing their last name. This gift is perfect for the bride and groom to use for their wedding toast and to enjoy their first drink as a married couple. Either way, these personalized Mr. and Mrs. sets will give them something special to commemorate their special day.
Personalized Sippy Cup
Do you need a gift that's cute and funny? Try a personalized sippy cup. This is a whiskey glass that's customized with the recipient's name and "sippy cup." You can also use a title such as Mommy or Grandpa. Whether it's for a baby shower or just because, the elegant background and writing combined with the funny sentiment make it the ideal gift for someone who prefers a few fingers of whiskey instead of apple juice.
Engraved Family Crest, Coat of Arms
Has your gift recipient always wanted a family crest or coat of arms? Crystal Imagery has you covered with a classic family crest that is customizable with their last name. It's an elegant, fancy addition to any home bar, instantly elevating any whiskey they put in the glass. If, however, they already have a family coat of arms, you can get that engraved as a custom logo, as well.
A Custom Logo
Whether it's for a company or a custom logo for your group of friends, Crystal Imagery can also engrave your personalized whiskey glasses using an uploaded image. The possibilities are endless, and your unique design will make it a truly custom whiskey glass that the recipient will surely love.
Explore Crystal Imagery's full selection of engraved glasses at crystalimagery.com