Customer Spotlight Series: Noah Guthrie, Singer Songwriter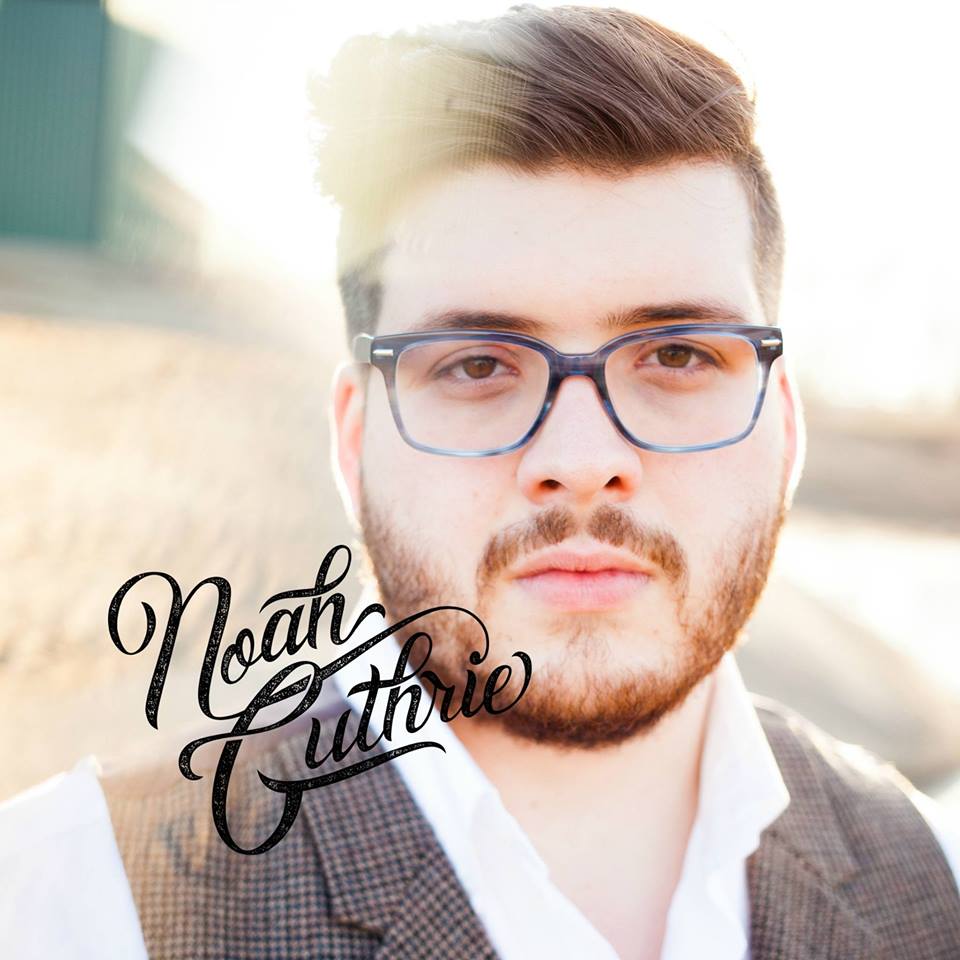 With the beginning of a new year, we're beginning a new series. Our Customer Spotlight Series will showcase the personal side of what we do here at Crystal Imagery. We specialize in creating custom barware and glassware for our customers and often we are commissioned to engrave a custom logo . Many of our customers send us thank you emails in which they tell their story. Sometimes it's a military retiree who received a gorgeous gift for his or her service. Some are couples celebrating a wedding or anniversary and our barware was used for their toast. Others tell stories of products being used as corporate gifts or to showcase their own company logo for their office bar collection. And yet others are celebrities, directors and producers.  We will share these stories with you in this series and we hope you too will send us your stories and photos of Crystal Imagery barware as enjoyed during your special occasions! See our first Customer Spotlight story below about Noah Guthrie. 
Noah Guthrie is a South Carolina based, singer/songwriter who taught himself to play guitar and began writing songs at 14. Noah started his career by putting covers on Youtube, which gathered him at least 53 million views on Youtube. Noah became a viral sensation which led him to perform live on several shows such as the Today Show, Jay Leno's Tonight Show, and Dancing with the Stars. In 2014 Noah released his debut single, Call Me Home, shortly followed by his debut album, Among the Wildest Things.
I
n 2015, Noah starred in the hit TV show Glee as Roderick Meeks. In 2018, he auditioned for the 13th season of America's Got Talent making it to the semifinals. By the age of 18, he had performed over 200 shows across the U.S. and built a strong following on social media. Noah continues writing his own brand of Americana/Country music and has released two original albums that have received critical acclaim. Noah and his band, Good Trouble, were recently featured performers on Rock Boat XVIII with Sister Hazel, Barenaked Ladies, needtobreathe, Drew Holcomb and others. Noah has toured Europe 5 times and recently performed in the Middle Eastern nation of Oman.
Check out Noah Guthrie on his website. 
Do you have a story to share about your Crystal Imagery glasses? Email your story and images to Sherri at: sherri@crystalimagery.com
Cheers!
Sherri