8 Whiskey Pairings to Go with Thanksgiving Dinner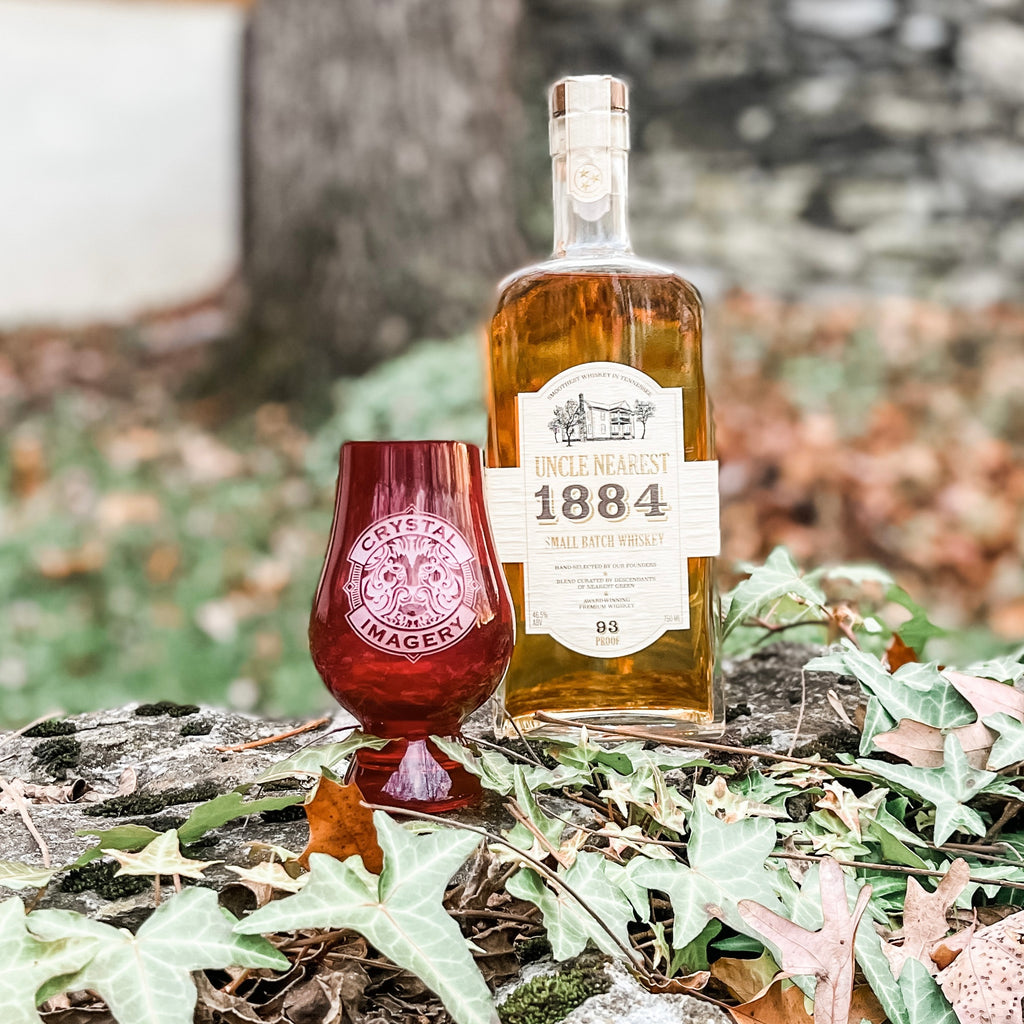 Thanksgiving is a time for family. It's also a time for eating, and that means whiskey pairings. Whether you want to just have a themed whiskey in your custom whiskey glasses to last you the entire meal or you are wondering what whiskey goes well with every side dish, knowing what works well together can help elevate your Thanksgiving dinner experience. Here's what you need to know about whiskey pairings for Thanksgiving dinner.
Pair Turkey with Bourbon
The most important pairing for most people is the turkey. You will want a bourbon in your personalized whiskey decanter to pair with your turkey. The roasted spices of the turkey go well with the vanilla notes and slight spice of bourbon. You might try expressions from Buffalo Trace, Bulleit, or Four Roses to complement the turkey.
Complex Stuffing with Unpeated Scotch
Stuffing offers quite a complex flavor profile. Because of this, you want an unpeated Scotch to pair with it. Unpeated Scotch lacks the smokiness of a typical Scotch, instead giving grainy and barley-rich flavors that play well with stuffing.
Green Bean Casserole with Smooth Irish Whiskey
An Irish whiskey can bring even more life to a creamy, savory green bean casserole. The beans offer deep, hearty flavors that mix well with satiny, earthy Irish whiskies. It makes for a very smooth combination that is not to be missed. Try it with and without the crunchy onions sometimes found on top of the beans for different pairing experiences.
Smoky Scotch and Mashed Potatoes
Thanksgiving is a meat-and-potatoes dinner, and mashed potatoes are the most common way to add the potatoes in. You can contrast the stuffing pair with a peated Scotch, giving you plenty of smoke. A meaty gravy offers robust flavors that stand up well to a smoky Scotch. The silky potatoes bring it all together.
Lighter Canadian Whiskey with Sweet Potatoes
Sweet potatoes are lighter than regular mashed potatoes. That makes Canadian whiskies perfect for pairing. Canadian whiskies tend to be lighter than other whiskies, and these light-bodied whiskeys make the perfect complements to sweet potatoes.
Savory Rye with Tart Cranberries
Ryes are heartier and spicier than other whiskies. This makes the perfect contrast to the sweetness and tartness of the classic cranberry sauce. If you are looking for that savory spice to add to the sweet, tart cranberries, try Crown Royal Northern Harvest Rye.
Bourbon and Pumpkin Pie for a Classic Combo
Bourbon and pumpkin pie is the classic go-to combo for dessert. It provides a nice symmetry, beginning and ending your dinner with bourbon. The spicy sweetness of the pie plays off the vanilla and caramel notes in the pie. It's the perfect end to your Thanksgiving dinner.
Irish Cream for Dessert
Not a pie lover? Try Irish cream for dessert instead. You can even find a pumpkin pie-flavored Bailey's if you want to keep with the Thanksgiving dessert theme.
About Crystal Imagery
In 2001, Eric Schuchart decided to take up making personalized engraved glasses as a hobby. His friends and family loved the glasses. Schuchart turned it from a hobby to a full-time job in 2013. Eric was joined by Sherri Blum, a noted interior designer for celebrities, to help start the endeavor. Now, Crystal Imagery utilizes two etching techniques. The first is a deep etching technique that produces a depth and shadow that typical rotary surface etching methods can't match. The second is a UV laser etching, which offers a crisp, precise etching that cuts the surface, unlike competitors' CO2 lasers. Crystal Imagery offers personalized whiskey glasses, flasks, customized beer glasses, and many other glassware options.
Find custom glasses to use at Thanksgiving at crystalimagery.com