5 Types of Engraved Glasses You Need for Your Home Bar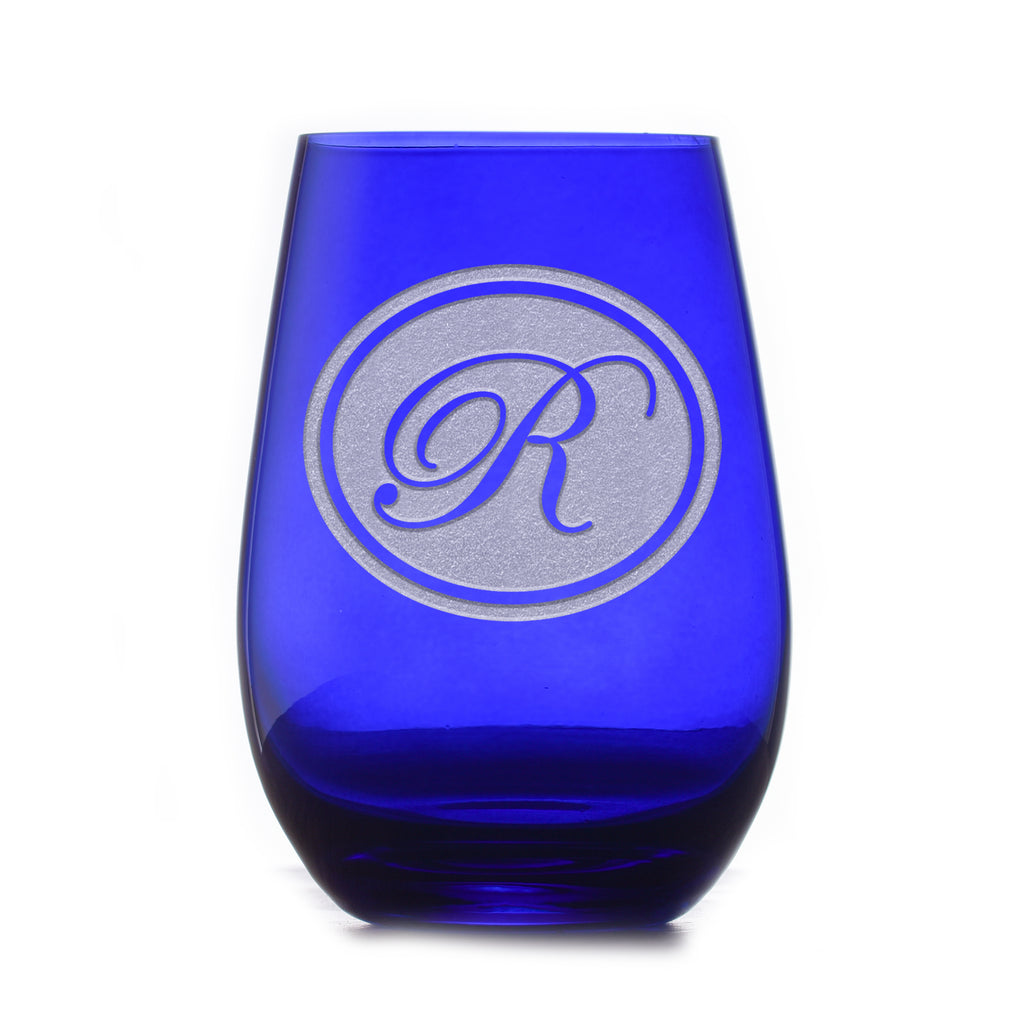 If you are looking for something luxurious to add to your home bar, try adding engraved glasses. They impress guests and up the level of elegance of any drinking experience. Your daily sippers will get an opulent upgrade. The custom glasses etched with your monogram are befitting of your favorite top-shelf liquor. Here are some options to consider when you want to add custom glassware to your home bar.
Rocks Glasses Etched with a Fictional Whiskey Label
Rocks glasses are perfect for either sipping whiskey or enjoying your favorite cocktail. Having rocks glasses etched with a fictional whiskey label that bears your name adds a cool, refined detail to the glasses. It will impress guests that you have your name on them. Plus, they will help any whiskey or liquor feel like it came from a higher shelf. For extra luxury, find a brand that does deeply engraved glasses. Rotary and laser etching can only scratch the surface. Deep engraving creates a depth you can feel, giving the engraving a shadow.
Glencairn Glasses Engraved with Your Monogram
One of the best ways to enjoy whiskey is with a Glencairn glass. Glencairn glasses, also called tulip glasses and snifters, are broad at the bottom but taper up at the top. This gives the glass a bulb-like shape. This helps concentrate the aromas of the liquor, enhancing the experience. Glencairn glasses etched with your monogram make the sipping experience truly exquisite. Engraved glasses add to the experience of engaging all the senses when sipping. You see the liquor and the glass and smell the enticing aroma thanks to the Glencairn glass. You clink glasses for sound, and taste and feel the liquor as it rolls around your tongue.
Highball Engraved Glasses for a Japanese Art Experience
The Japanese highball is similar to the American highball cocktail. It is, however, much more sophisticated. This is thanks to its exacting recipe. Ice your highball custom engraved glasses until the glasses have frosted over. Pour out the excess water and pour in the whiskey. Add more ice and top with soda water. Finally, stir exactly 13 times. It's an art experience that is enhanced with classy, engraved highball glasses.
A Pint Glass with a Custom Logo
Are you more of a beer person? Put your craft beer in pint glasses etched with a custom logo. It could be a logo you and your beer buddies decided on for your beer tasting club or a fun image for flair. Either way, it adds a dash of classiness to your pint glasses. As a bonus, you can use the pint glasses etched with a logo for cocktails such as the Bloody Mary. Bring the pub experience home with custom etched pint glasses.
Pilsner Glasses for the Craft Brew Enthusiast
While created for the beer of the same name, pilsner glasses can be used for any kind of beer. The glasses are designed to help make your beer taste better, thanks to a tapered shape and wide mouth. This helps retain the life of the beer head, bringing the aromas of the hops right to your nose with each sip. The pilsner glass is the beer version of a Glencairn glass. If you are a fan of craft beers, custom etched pilsner glasses are perfect for you.
The Classic Beer Mug for an After-Work Beer
What is better than cracking open a cold one and pouring it into an ice-cold beer mug after work? Having a custom engraved beer mug. It makes the experience that much better after a long day at work. Whether it's a local craft brew or your favorite major brand, custom beer mugs help to give your beer an upgrade.
Wine Glasses and Champagne Flutes for Elegance
Finally, the last custom engraved glasses to add to your home bar are some of the most tasteful. The wine glass and champagne flute are for those who prefer a sumptuous wine or tasting the stars with champagne. It doesn't matter if you are celebrating a special occasion and uncorking a bottle or winding down after a long week at work. Engraved wine glasses can make you feel elegant no matter the circumstances.
Stemless Wine Glasses for Red Wine
White wine is best served cold. Red wine, however, can be warm. Stemless wine glasses are perfect for drawing the heat from your hands into the wine. Plus, stemless wine glasses are an elegant way to both drink and show off the color of the wine. Engraved stemless wine glasses add another level of refinement to your wine-drinking experience. If you have ever wanted to feel like Paul Giamatti's character in Sideways, these glasses are how you do it.
Nick and Nora Glasses for the Vintage Look
The 1934 novel The Thin Man, as well as the movie of the same name, introduced the world to Nick and Nora Charles. The high-class couple use a stemmed glass that is a hybrid of a coupe and martini glasses. It's meant to be more spill-proof thanks to its rounded sides while also keeping your cocktail colder for longer. These have been the go-to glass for high-end bars because of this. Custom engraved Nick and Nora glasses give an old-school, vintage Art Deco vibe to your cocktail hour. They provide a touch of refinement to any cocktail.
Crystal Martini Glasses for a Classic Cocktail
A popular story about the martini glass is that it was used during Prohibition in case of raids on speakeasies. The large rim made it easy to spill the drink out. The actual story of the martini glass was that it was a then-modern take on the champagne coupe and was used for champagne instead of cocktails. Today, it's well-known for its signature cocktail of the same name. If you love martinis, Manhattans, negronis, or gimlets, a personalized martini glass can help you enjoy the drink to its fullest.
About Crystal Imagery
Crystal Imagery began as a hobby. Eric Schuchart started making gifts of custom engraved glasses for friends and family as a fun side project in 2001. The personalized glassware was an instant hit. Fast forward to 2013, when Schuchart was joined by Sherri Blum, a noted interior designer to celebrities, and Crystal Imagery was born. Crystal Imagery glassware is personalized with a deep-carving technique that creates a unique engraving in the glass. This adds a shadow and depth to the glass you can feel. These are results that typical laser and rotary surface etchings simply can't match. Crystal Imagery offers custom whiskey glasses, highball glasses, Glencairn glasses, flasks, champagne flutes, ice buckets, and more glassware.
Add a new level of sophistication to your home bar with glasses etched by Crystal Imagery at  crystalimagery.com