Best Custom Whiskey Glasses for 2023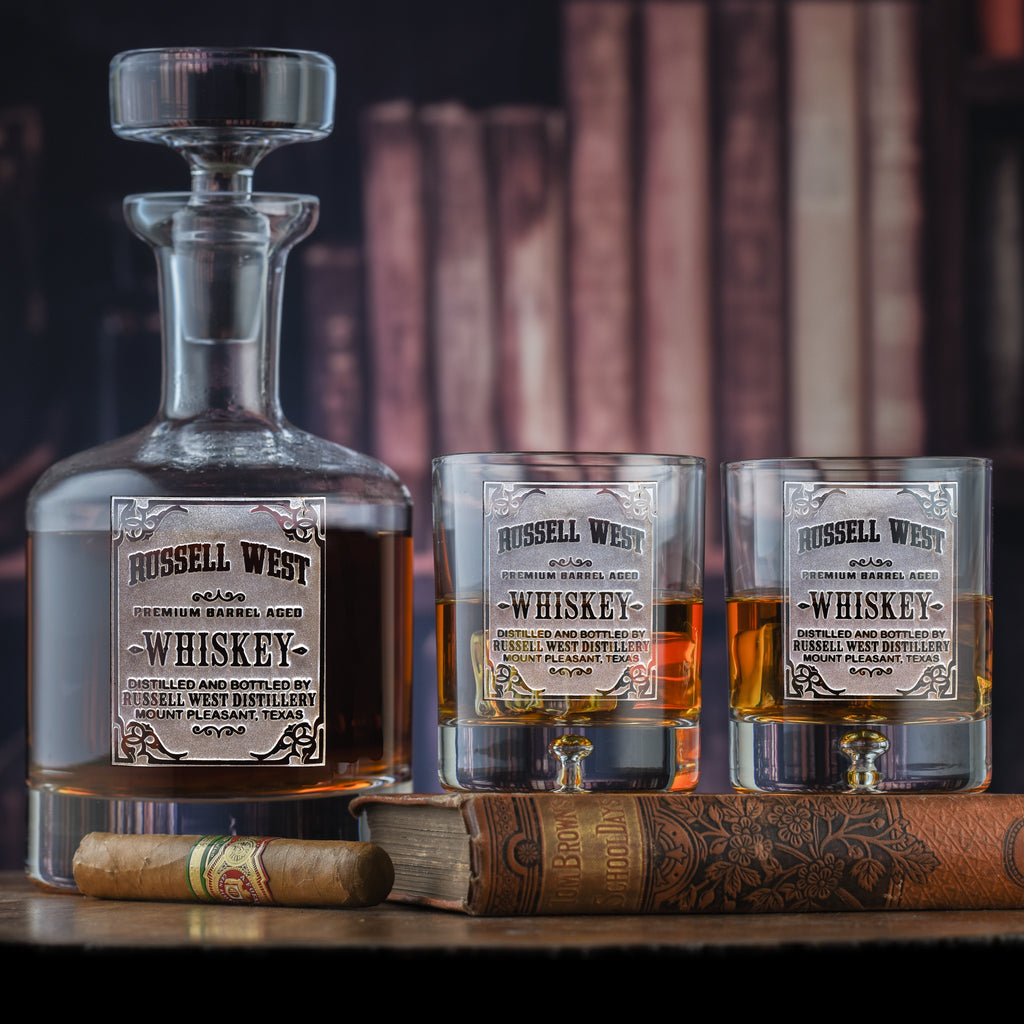 Do you recall your first sip of whiskey? Whether it was Jack Daniels or a fine scotch like Johnnie Walker, you knew this was an experience you'd never forget. Over the years, we've become bourbon, scotch, and whiskey experts. I mean, someone has to test those custom whiskey glasses we send to our customers, right? We've sipped some fine bourbons and scotch and we've each found our favorites. And while we might differ in our opinion on the best whiskey, we both agree on the world's best crystal whiskey glasses. Fortunately for you, you won't have to do your own research. We at Crystal Imagery have worked round the clock to gather an expert list of the world's best whiskey glasses for 2023. Within each of our custom whiskey glass collections, you'll find personalization options to suit everyone on your gift-giving list, whether it's a birthday gift for her, a groomsman gift, Father's Day gift for him, a wedding gift for the bride and groom, or a Christmas gift for your whiskey lover.
Scotch Whisky Snifter for Enjoying Whiskey Neat
Our expertly engraved Glencairn Whiskey Glass allows you to truly savor the nuances of your favorite whiskey, scotch or bourbon. These popular snifters are perfect for the man or woman who enjoys whiskey neat. The Glencairn glasses feature a wide crystal bowl and tapered mouth which provides an enhanced drinking experience every time. All of our Glencairn glasses come directly from the Glencairn Crystal factory in Scotland. We then add our custom designed monograms using our renowned sand-carving method to create a 3D finish that can't be matched by laser engravers and etchers.
Classic Double Old Fashioned Rocks Glass
We all recall the classic double old-fashioned glasses our heroes and villains enjoyed in shows like Mad Men or movies like Some Like it Hot. When seeking a cool gift for someone special or if you enjoy your spirits on the rocks, our classic Taylor Double Old Fashioned glass is a crowd pleaser. Add to it a deeply carved logo or custom monogram and you've got your very own show-stopping Manhattan or Old Fashioned glass.
New Favorite Rocks Glass
The On The
Rocks whiskey glass
is a new favorite. Its square shape, heavy weight and crystal clarity are superb. Add more cool factor with the mountain peaks formed into the base and you have a new and unique favorite double old fashioned glass that everyone is raving about.
Your Own Whiskey Label
What whiskey lover doesn't dream of having their very own whiskey label brand? Well we've taken the guesswork out of it for you. Simply plug in your town, state and name and we will do the rest! Your Whiskey Label Decanter, your own Whiskey Label Flask and Whiskey Label Glass provide an opportunity to build a collection that allows you to properly store and enjoy your favorite spirits in style.
The Best Unique Whiskey Glasses
We offer a gorgeous variety of unique whiskey tasting glasses. Our lead-free crystal whiskey glasses offer you a variety shapes and sizes to suit your particular style.
For those who love the snifter shape of our Glencairn glass but prefer your whisky on the rocks, the Canadian Whiskey Glass is the ticket. Choose from our many monogram personalization options to make this a fully customized set.
Our crystal Weinland whiskey glass is a bit more rounded and slightly smaller in size than your typical rocks glass but feels so very smooth in the hand. It's the perfect size for any of your favorite cocktails and yet adds its own unique and yet subtle shape to your collection of custom whiskey glasses that makes it a favorite you'll reach for time and time again.
The Experience rocks glass has a sleek and modern silhouette providing a polished look that everyone will love. This is the perfect gift for the whiskey lover who has everything! Crystal clear and sparkling, this DOF glass beautifully showcases a variety of drinks and cocktails or is a gorgeous vessel for enjoying your bourbon, scotch or whisky neat.
Whether you're seeking something for yourself or for the whiskey lover who has everything, we at Crystal Imagery Custom Barware have an expert list of the world's top whiskey glasses already curated for you. Just click the link to see for yourself. Cheers!